He battled hard on the cricket field, his pious home away from home, he collected records with integrity and a purity of purpose, and in the end, died battling and contesting. In what can only be called a treacherous and painful piece of news not just for cricket fans (strictly speaking) but sports fans as such, one of the most famous faces of Indian cricket in the past, Chetan Chauhan died due to a multi organ failure, news reports confirmed earlier today, i.e., August 16, 2020.
Not long after news reports generated concern about his status of health, Chetan Chauhan, a permanent fixture of international cricket in India in the eighties, passed away at a private hospital in India, dated August 16, 2020.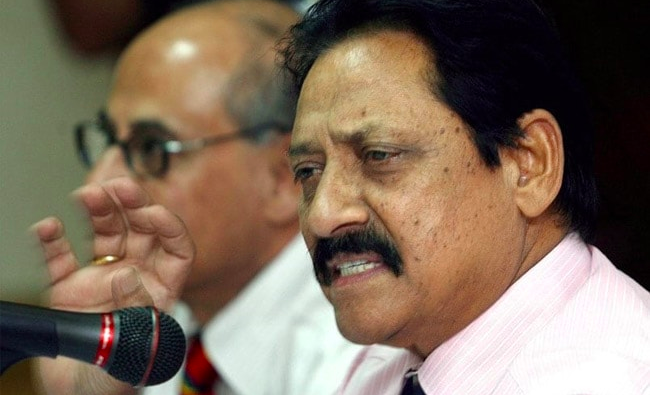 It's reported that a few weeks ago, Mr. Chetan Chauhan had developed COVID-19 after undergoing a test for which tested 'positive,' post which he was unlucky to develop an infection that had spread in his kidneys. Later, it was being said that he was battling for his life and jostling in a critical condition.
Now, we have lost one of the most familiar faces and deeply respected figures of Indian cricket, one who shall be sorely missed for the times to come.
A few moments after his death, a family member of Mr. Chetan Chauhan- renowned as a specialist batsman in Test match cricket for India, someone with well over 2,000 Test runs- took to the media and confirmed the passing of the cricketing luminary.
"My elder brother Shri Chetan Chauhan has left us today after fighting a good battle. I sincerely thank everyone who had prayed for his recovery. His son Vinayak will be reached anytime and we will then perform last rites," Mr. Chauhan's younger brother explained to the media in a byte submitted to PTI.
Meanwhile, a report published on the NDTV news network also shared a brief excerpt on his career and achievements and its wortht noting:
After retiring, Chetan Chauhan served in the Delhi and Districts Cricket Association (DDCA) in various capacities – president, vice-president, secretary and chief selector – apart from being manager of the Indian Team during its tour of Australia in 2001.
Also Read: What Yuvraj had to say on world's greatest left-handed batsmen?
Mr. Chauhan breathed his last at the Gurgaon-based Medanta hospital, where he had been shifted after his condition had worsened post developing the ailment in the kidneys. This has been quite an emotionally stirring weekend for cricket fans, in particular, as the other sad news apart from this tragic death of a real legend has been the retirement of Indian cricket's heavyweights- former captain MS Dhoni and star left-hander Suresh Raina!