Of all the special 'days' rather dates that the world has come to celebrate, not many actually make a lot of sense, if you were to think about it like that. For sure, there's no debating that days like friendship day, mother's day, father's day or brother's day make sense and are widely received each year, and unfailingly so. Isn't it? Although, there's not an awful lot of sense that one can make from things like rose day or chocolate day or emoji day. Cute and cuddly that they may be- let's face facts- these are shenanigans, harmless that they may be, of a world that runs of trolls and functions on online humor and a heavy dosage of sarcasm and unreasonable wit.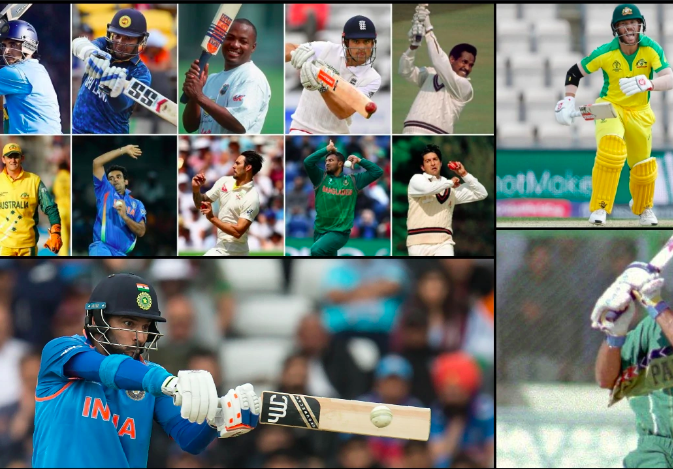 But among the rather discerning days, if we could put it that way, the world has come to celebrate is the "International left-handers' day!"
Truth be told, there would be many among us who may not have even heard of something like the international left-handers' day, right?
But it's, of course, one of those days that has a great value for cricket fans and devotees around the world; the sort of day that instantly commands respect and sees one singing bouquets of unending respect in the homage of those left-handed batsmen and bowlers whose craft made cricket something else, a game like no other.
And of course, the moment we think of left-hander's there's hardly a doubt about the following batsmen who instantly spring to mind:
The great David Gower– the one batsman who oozed elegance and class and has been a jewel of English cricket!
The Dada of Indian Cricket- the captain of the ship, the man who guided India to play aggressively and scripted a new chapter in the annals of the sport Saurav Ganguly. How can we forget his cover drive?
Brian Charles Lara, the 'Prince'- well, what where does one end about 375 and 400 not out Lara; that glint in the eye, the fashionable strokeplay, the high backlift, the sheer wizardry of run-making, the exquisite wristy-ness and all that?
The poet of Pakistan batting Saeed Anwar– the one man who showed how batting could be about poetic expressions, long before India gave VVS Laxman to the world!
Yuvraj Singh himself- six sixes, all of them consecutively off as many balls, apart from this over 10,000 international runs, including 8,700 plus in ODIs. Need one say anything more?
On the famous occasion of the international left-handers' day, here's what India's batting sensational Yuvraj Singh had to say:
Taking on to social media and opting for Twitter, Yuvi said the following- Here's a tribute to some of the greatest left-handed legends the game has produced. Add on to this golden list and share with me your favourite left-handed batsmen #InternationalLeftHandersDay!
The picture was a stunning wallpaper of four of the most destructive and magnificent left-handed batsmen of their times- starting with BC Lara, Adam Gilchrist, Saurav Ganguly, and Matt Hayden.
Suggested Read: MS Dhoni Opens The Key Big Merit That Should Accommodate His International Return
Honestly, one cannot possibly imagine the great game of cricket minus the flair and exuberance that only someone as gifted as a left-hander can add.
Even today, the game is lucky to have some decorated marksmen who command worldwide attention whilst wielding the bat in their left hand, such as- Kusal Perera, Ben Stokes, David Warner, Dean Elgar, Darren Bravo, Chris Gayle, so on and so forth.