The last that one saw MS Dhoni in Team India's colors was back in the 2019 ICC World Cup, the ODI world cup. The former cricket captain formed one of the most noted and widely-remembered images of the tournament wherein India lost to New Zealand in the semi-finals. And truth be told, the doting fan may still not have gotten over the painful run-out that Martin Guptill enforced on Dhoni, who struggled to get back to the crease in a failed bid to take two runs.
From that point on and surprising that it may sound, MS Dhoni has largely been on the sidelines, voluntarily withdrawing from the major cricket series' that have followed. Do not, in this regard, forget the fact that if he wanted and the board would've agreed, MS Dhoni might have been a part of the recent tour to New Zealand.
But here's what sounds rather strange. Today, so long in the past seems that time where MS Dhoni formed part of India's limited-overs cricket that, that particular time juncture could be called the pre-Coronavirus period of Team India- isn't it?
In that regard, from a fan-perspective, one of the questions that has largely arisen from India's defeat back in 2019 is whether MS Dhoni can return to the team and be part of the very set-up he helped nurture? And while fans, countless of them have had a variety of theories and takes, nothing like hearing from the horse's mouth- isn't it?
So when popular commentator Sanjay Manjrekar interacted with MS Dhoni not too way back in the past, the famous lower-order run-machine responsible for 10,700 plus ODI runs had an interesting take about his cricketing future.
So what exactly did everyone's favorite 'Mahi' have to say?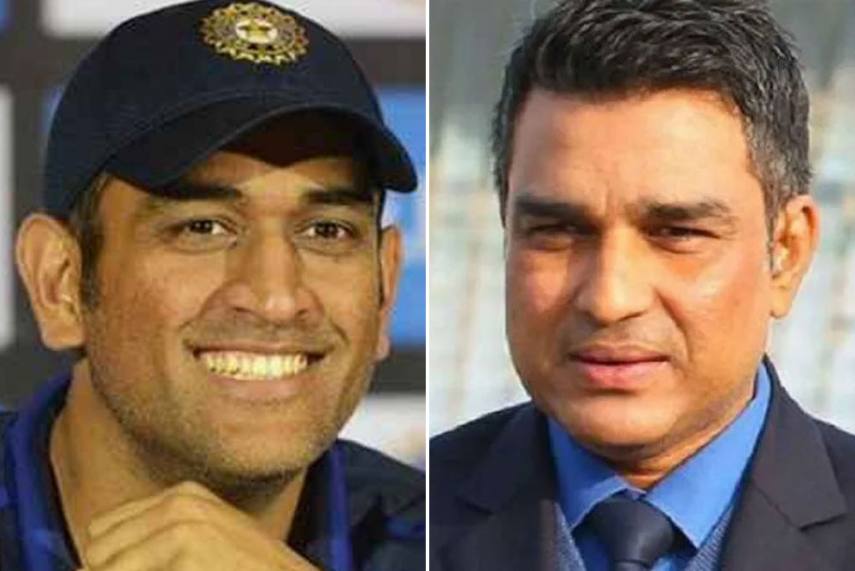 Here's what Manjrekar recounted about his Dhoni chat in an interaction with a popular sports channel:
"During Virat Kohli's wedding, I had a little corner time with him and he said that as long as I am beating the fastest sprinter in the team, I am going to consider myself fit enough to be playing international cricket or playing high-level cricket!"
Furthermore, it might interest you to know the following, in addition:
"So, as a batter, with MS Dhoni in the IPL, I don't see much difference. In fact, the conditions that we have, I keep saying, is just perfect for Dhoni, where's it's going to be about the mind and not just power hitting!"
Frankly speaking, it is no longer a surprise that Dhoni had to say what he did back then. For even in a team with several young legs and ambitious minds who are only starting to chart their India chapter, Dhoni's level of athleticism is rather remarkable.
Also Read: No Resumption of International ICC Series Anytime Soon as Major Developments Point To Delays
We remember to this day his fighting fight physique and the relative ease with which he'd dive around, collecting blinders and leaving little to the commentator or fan's imagination. One certainly hopes that the same can continue and that one of India's most widely-loved characters returns to the side one more time to forge a bright final chapter. As that would please him and his countless fans endlessly!