That Virat Kohli is already a living legend is well-known by now. He is well on his path to become one of the greatest cricketers of all time, across formats. What this Indian batting superstar has already achieved is phenomenal – he has hit 69 international hundreds along with 76 international fifties. The Virat Kohli masterclass has been evident across all formats as his batting average in all three of them is above 50 – the only batsman in the world who has this unique feat.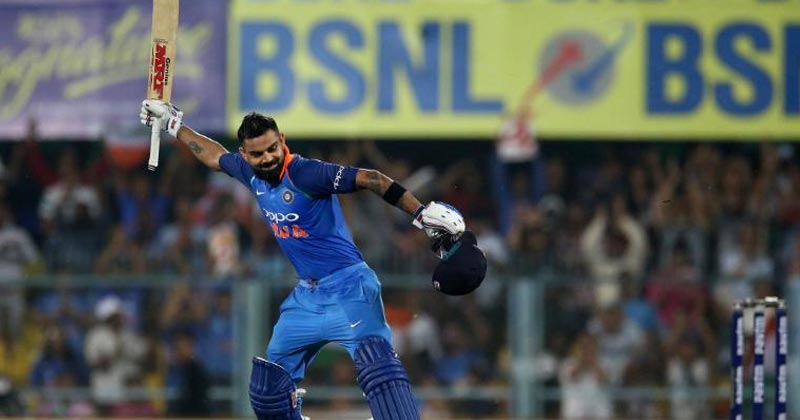 It is the ODI format, however, where Kohli has really excelled. With 11,520 runs along with 43 hundreds and 54 fifties Kohli is already one of the greatest batsmen in the format; second only to the great Sachin Tendulkar.
The Virat Kohli masterclass includes an ocean of unforgettable knocks in the ODI format. However, there are a number of performances which have been forgotten. A lot of his impactful performances came before Kohli became the batting superstar he is today. In fact, they gave us just a glimpse of the greatness that Kohli already had. Here we relive five special knocks by Virat Kohli that you have probably forgotten.
Today, as Virat Kohli celebrates his 31st birthday, it would be a great time to look back on some of his special yet underrated knocks.
Virat Kohli masterclass – 118 vs Australia at Visakhapatnam, 2010:
A performance which came much before Virat Kohli had made a mark as an ODI specialist. In the second ODI of Australia's tour to India in 2010, Australia had put up an imposing 289 on a good Vishakhapatnam wicket. Coming in at No.3, Virat led the way and imposed himself on the Australian bowlers after settling in for a bit. He ran between the wickets superbly and stitched together valuable partnerships with Yuvraj Singh and Suresh Raina. His cover and on-drives were scintillating and gave us a glimpse of what was to come in the future. Virat's 118 – his 3rd ODI hundred – came off 121 balls and was studded with 18 fours and a six. It was instrumental in India achieving victory with seven balls to spare.
107 vs Sri Lanka at Kolkata, 2009: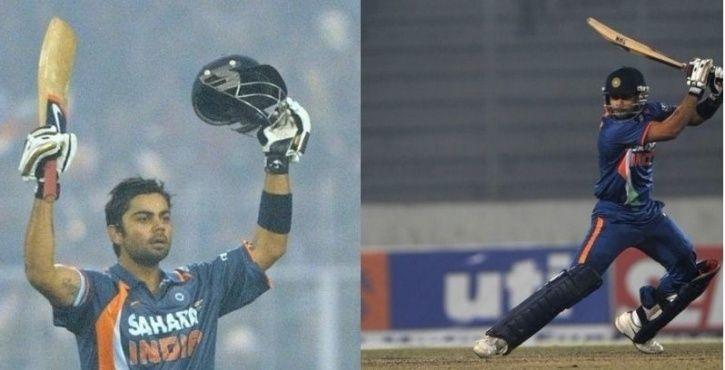 Sri Lanka has always been Kohli's favourite opponent. This became evident in his early years too. This was a performance that showed the cricketing world that Virat Kohli was here to stay. Kohli's 107 – his maiden international century – was packed with flicks to the leg side and punches off the backfoot; something he has mastered now. What made the knock even more valuable is that it came when India were in a spot of bother – 23-2 with both Sachin Tendulkar and Virender Shehwag back in the hut in a chase of 316 against Sri Lanka. Together with Gautam Gambhir, who scored a magnificent unbeaten 150, Kohli steadied India's ship and ensured that they won the match comfortably by seven wickets. Man-of-the-Match Gambhir later shared his award with Kohli for his excellent knock.
Virat Kohli masterclass – 79 * vs West Indies at Johannesburg 2009: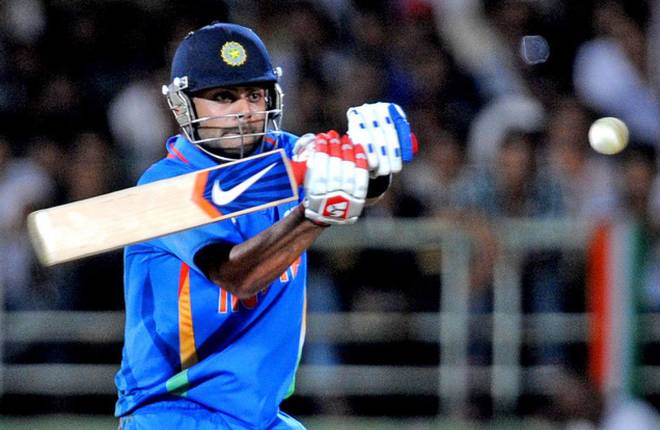 The ICC Champions Trophy in South Africa in 2009 was a forgettable one for Team India. However, Virat Kohli did make it special for himself. It was Kohli's first big international tournament. India's last league game was against the West Indies on a tricky Johannesburg wicket. After scuttling out West Indies for just 129, India had been reduced to 12-2. But Kohli –playing just his 9th ODI match – hung in there and scored a well composed unbeaten 79 off 104 balls with nine fours and two sixes to take India home. This was his second half-century in international cricket and gave us a little glimpse of his great talents.
Virat Kohli masterclass –102 vs West Indies at Port of Spain, 2013:
Not many would remember this knock, but it certainly was a Virat Kohli masterclass. It was a memorable performance because Kohli was the stand-in captain for the ODI match against West Indies as regular skipper M.S. Dhoni was out due to injury. Kohli led from the front and struck a sparkling 102 from just 83 balls studded with 13 fours and two sixes on a pitch that had something for the bowlers. The batsman negated the tough period and went on to score a special hundred that resulted in a wonderful victory for the team. Kohli's superb knock helped India amass 311 in 50 overs and eventually win the match by 102 runs.
Virat Kohli masterclass – 128* vs Sri Lanka at Colombo, 2012:
There are so many Virat Kohli knocks in a chase that it is difficult to keep track of them. This particular one was another Virat Kohli masterclass in a chase, yet again against Sri Lanka, that isn't celebrated as much as it should be.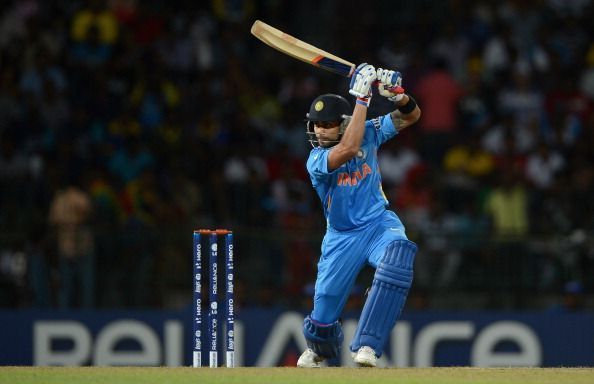 India had restricted Sri Lanka for 251 in the 4th ODI of the 5-match series at Colombo. Kohli led the charge for India and maneuvered the run-chase with deft precision; finding the gaps and hitting boundaries every now and then while stealing ones and twos excellently. He shared a 146-run stand with Suresh Raina and guided India to a comfortable series-winning victory. His unbeaten 128 came off 119 balls and included 12 fours and a six.
Also Read: Virat Kohli records – A look at the key accomplishments of India's batting genius
So this was our list for Virat Kohli's most underrated knocks. Do you have special Virat Kohli masterclass that you would like to mention on his birthday? Comment below.