It seems like yesterday when Virat Kohli publically took a jibe at BCCI for giving his team a hectic schedule which hasn't given his teammates to prepare for subsequent series, but it seems like as the Indian skipper got married in Tuscany, the first thing the board wants to give Virat Kohli & Co. nothing but an even tiring schedule.
According to the Future Tour Programme (FTP) for 2019-23, a total number of 158 matches have been included in Team India Schedule for the said four years. While the number itself seems huge, the fact that team India will play 85 home and 73 away matches comes as a rather welcomed surprise.
In the last one year, Virat Kohli & Co. have played a lot of home cricket, hosting oppositions like England, New Zealand, Australia and Sri Lanka, while the only two tours they have been on, after the 2017 ICC Champions Trophy 2017 were West Indies and Sri Lanka, both of which were nothing but one-sided fixtures.
Out of the 158 matches included in team India schedule from 2019/20 to 2022/23, there will be 37 Tests, 67 ODIs, and 54 T20Is. If we bifurcate the tally into limited overs cricket and the Test format, it clearly shows that team India's focus will be on the former. Considering the fact that India will be hosting the 2023 World Cup and the 2021 Champions Trophy, the schedule can really help the team with ample of International exposure.
Also Read: Asia Cup 2018 Schedule
As for the home-games, team India will play 19 Tests, 38 ODIs, and 28 T20Is according to the four-year FTP.
Team India Schedule For 2019-2023
2019-20: Away: 4 Tests, 6 ODIs, and 8 T20s, Home: 5 Tests, 11 ODIs, 10 T20s.
2020-21: Away: 4 Tests, 9 ODIs, and 6 T20s, Home: 5 Tests, 6 ODIs, 6 T20s.
2021-22: Away: 8 Tests, 3 ODIs, and 6 T20s, Home: 5 Tests, 6 ODIs, 9 T20s.
2022-23: Away: 2 Tests, 11 ODIs, and 6 T20s, Home: 4 Tests, 15 ODIs, 3 T20s.
The months of April and May are set as an international cricket free window, which is reserved for the IPL.
The Indian cricket team has reportedly approved the programme after which the said FTP was tabled at the informal ICC chief executives meet in Singapore on 7th and 8th December.
On the other hand, before the 2019-20 four year FTP, BCCI has proposed another home series against South Africa in the October-November 2018 period, involving one T20I, three Tests and five ODIs.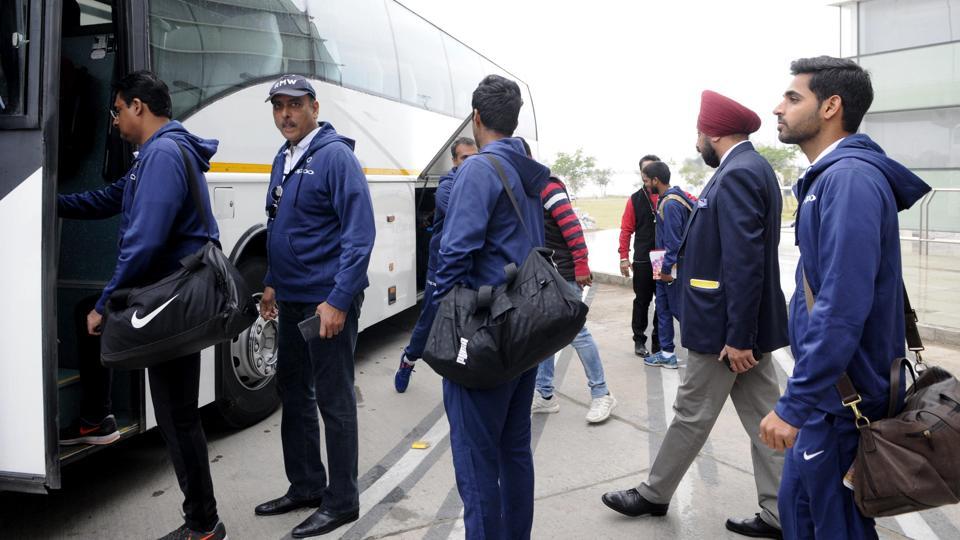 Going further with their plans, the board has also proposed two home series against Australia (5 Tests and 2 T20Is) in February-March 2019 and Zimbabwe (1 Test and 3 ODIs), which will bring the home internationals for the 2018-19 season to 13 ODIs, four Tests and three T20s.
As for the standing Team India Schedule, Virat Kohli and his men aren't slated to play a single home game in 2018, which includes their tour of South Africa, the Independence Cup, the Indian Premier League followed by a tour to England and then Down Under against Australia.
During the England tour, team India will play three ODIs and T20Is followed by a five-match Test series, with the last Test being scheduled in the first week of September.
As for their Australian tour, they will play four Tests followed by five ODIs and three T20Is against New Zealand.
But that's not all, apart from the limited overs cricket, team India is scheduled to play a Test series each against West Indies, Bangladesh, South Africa and New Zealand in 2019-20, against Australia and England in 2020-21, against New Zealand, South Africa, England, and Sri Lanka in 2021-22 and lastly, four Tests against Australia in 2022-23 according to the Future Tour Programme.
Now, with all these matches, one thing is for sure, team India will not get the needed rest which has been highlighted from the last couple of years but the question that arises here is, if the team itself has approved this schedule, should they complain about it later?
Share your thoughts in the comment section below.