Sport is exhilarating and thrilling; there's always something unimaginable and palpable happening always. So can cricket ever run out something unexpected? At present, all eyes are transfixed on the Australian Women's team participating in the mother of all sporting battles: the Women's T20 World Cup 2020. They are out there to defend their world title, clinched again in 2018, held in the Caribbean. Now there are good pieces of news. There are those that bring a smile to your face almost instantly. Then there are those you just don't want to hear about. But Tayla Vlaeminck out of Women's T20 World Cup 2020 is just the kind of news none would've wanted to hear, not in the least Team Australia.
But that's what it is right now: Tayla Vlaeminck out of Women's T20 World Cup 2020.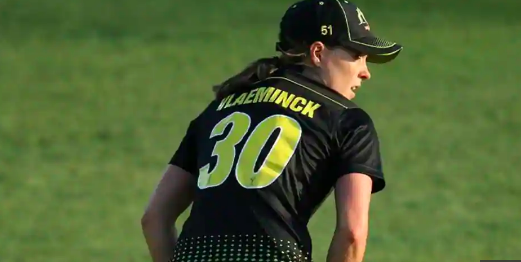 In what appears to be a clear blow to team Australia's hopes of stamping their fast bowling authority in the tournament that'll be watched by millions around the world, it doesn't help Meg Lanning's team's plans now that it's confirmed- Tayla Vlaeminck out of Women's T20 World Cup 2020.
After all, the "Bendigo Express," as she's famously called isn't some ordinary talent. The sprightly youngster, hailing from Victoria was all set to participate in what could only be called the biggest moment in any athlete's life: participating in a Cricket World Cup.
Though, along with the likes of Meg Lanning, Ellyse Perry, and Alyssa Healy (some of the 2018 World T20-winning members of her side), Tayla Vlaemick too was a member of the team, sadly enough, she won't get to play in her Second World T20 campaign, which is a real shame.
For someone who's all of 21, and at very early stages of her career, Tayla Vlaeminck, in the 9 T20s she's played, has already demonstrated the genuine gift that her medium pace bowling carries. A lot was expected, it could be said, not only from the avid Australian but from legions of fans, who would've been thrilled to see what might the dazzling combination of two new youngsters- Annabel Sutherland included- bring to an already powerful Australian line-up.
And truth be told, it's rather unfortunate that Tayla will now have to wait for a few years before appearing again in another T20 World Cup.
The Hindustan Times reported earlier today about the exact condition faced by the Victorian which led to the unforeseeable from the Australian point of view:
"The fast bowler, 21, reported pain in her foot this week and scans revealed a stress fracture just a day ahead of Australia facing India in the opening game of the 10-team event.
Head coach Matthew Mott said the squad was disappointed to lose one of the quickest bowlers in the game, as the hosts bid to win a fifth World Cup title.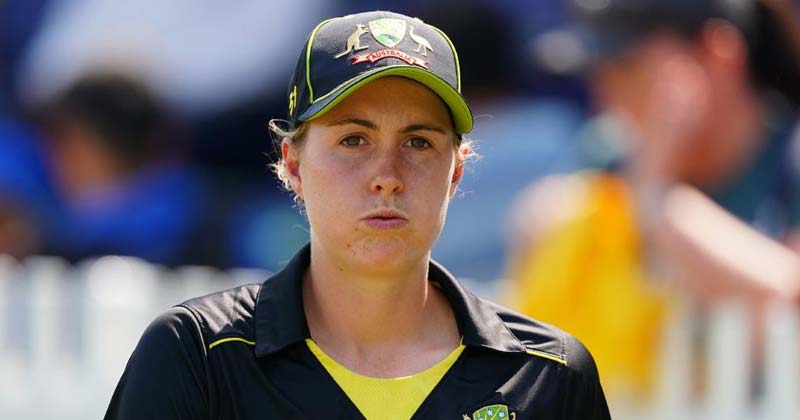 Off-spinner Molly Strano was drafted in as her replacement."
That being told, the head coach also added, "
"Tayla has been in brilliant form of late and established herself as one of the premier fast bowlers in international cricket," he said.
"No one ever wants to see a player miss a major tournament in these kinds of circumstances, but I have no doubt she will bounce back from this setback and play a leading role in Australian squads for many years to come."