India vs NZ 2nd T20I 2020 – You wondered whether setting a target of 133 runs for a batting line up containing the likes of Virat Kohli, Rohit Sharma, KL Rahul, Shreyas Iyer, and not just that but Shivam Dube and Ravindra Jadeja too, was ever going to be enough?
And in the end, it took New Zealand bowlers precisely 17.3 overs – which means with another 15 deliveries remaining- to realise it wasn't (ever) going to be so.
Depending on who you were and which side were you on, India vs NZ 2nd T20I 2020 spelt different views and hence, brought out different emotions.
For the New Zealand supporter- someone who's so accustomed to seeing eleven men putting their lives on the wire; throwing their bodies at everything, no matter how small a margin of run attempted to be saved, you were disappointed in the fielding. That's not all. The New Zealand supporter, who's seen the team fight usually passionately toward conjuring a collective score that shines on pride and effort- you felt let down by the 132 that the Williamson-led side managed off its 20 overs.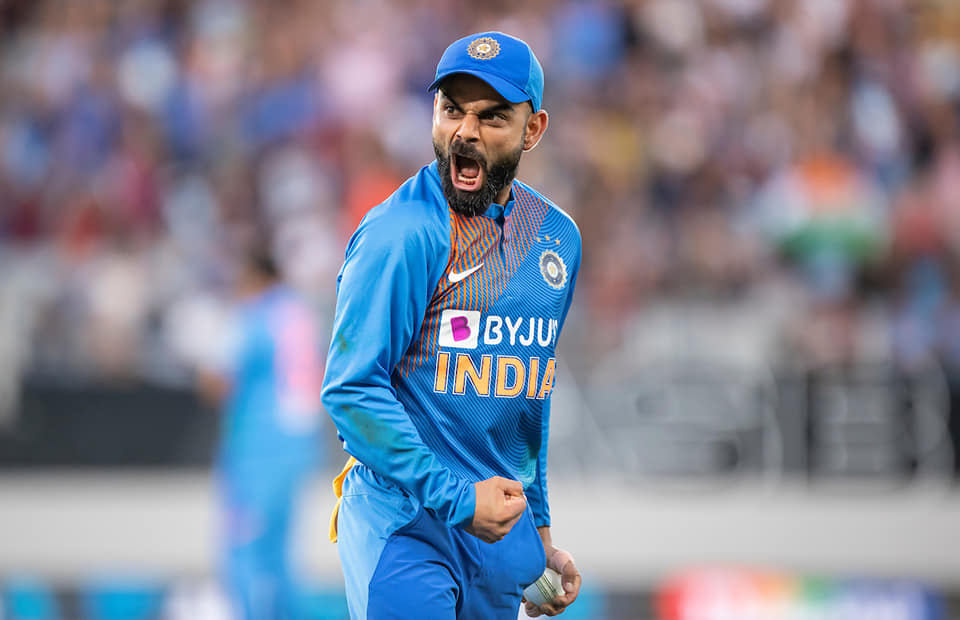 It didn't take you long to realise that a run rate of 6.6 was never going to be even close to posing a challenge to a side like India where Kohli, Rahul and Iyer had already announced their intentions a game earlier.
But what was most hurting was the fact that the team so used to treading with caution often more so against big sides like India seemed rather unimaginative and pale. There was nothing done to bring an already struggling Colin de Grandhomme back to his usual lower order position.
It seemed two promising bowlers in Tickner and Bennett seemingly existed instead of persisting doing little that they could to upset two well-set Indian batsmen, who despite their natural promise and flair weren't the most experienced run makers akin to a Kohli or Rohit. It seemed finding little guidance or word of caution against guarding their penchant at bowling either short or full- Bennet and Tickner- though possessing pace- were found wanting.
On the other hand, however, India vs NZ 2nd T20I 2020 read completely differently to the ever charged up Indian fan. Truthfully speaking, there were no corners cut by the chasing team, nothing that even seemed close to being complacent as India made New Zealand's 133 run ask off 120 deliveries a walk in the park.
Surely if there was anything that the side batting second would've desired differently then it was, undoubtedly, Rohit Sharma's batting; the premium stroke maker walking back rather early, now the second time in a now.
Yet another day and yet another Indian victory. It appears that the Virat-led side has perhaps done its homework way better than their hosts, who for some reason, appear jaded. And if it must be said, then a tad bit unclear about their plans for execution in their bid to contain a line up that given on current form, doesn't seem like if it could be stopped unless the Indian batsmen commit some Harakiri in the next games.
Even before India arrived in New Zealand, their goal was clear. They were searching for their maiden T20 series win in a country where winning hasn't really been their great ally. But among the key highlights of India vs NZ 2nd T20I 2020 has been the result that now seems to suggest that the long-cherished dream may not be that far off India's sights.
But that told, what were the other key highlights of India vs NZ 2nd T20I 2020?
Effectiveness of Indian pace bowling
Surely, on any given day, facing a duo of Shami and Bumrah cannot inspire a smile from batsmen. Can it ever be easy? On the one hand, is a man who can both generate bounce and move the ball to swing in both directions, someone who claimed 75 international wickets in the bygone year. On the other hand, in Bumrah, is a medium pace spearhead who, any given day, can turn himself into an express pace bowler.
That the two combined forces to tame what can only be called a freakishly powerful and freely scoring duo of Martin Guptill and Colin Munro was among the big successes that went in India's favor.
Two dangerous batsmen who can collect runs through towering hits and breezy shots were actually kept in check and as the game revealed, on the back foot.
In hurling a barrage of well-directed short pitched ones and on other occasions, rattling the batsmen by taking the pace off the bowling, Bumrah and Shami put the early brakes on New Zealand innings.
Implicit in any side's aim of notching a big score is the openers unleashing themselves early on.
And while Guptill- 33 off 20 including 2 sixes- succeeded at it briefly- it just wasn't going to go his way.
His partner at the other end, among India's wrecker-in-chief in the opening T20 contest was kept quiet too, as Bumrah and Shami made it hard for the usually expansive Munro to express himself freely. The leftie, in the end, managing nearly a run-a-ball 26, thus not the most fluent of starts after compiling a deserving fifty a game earlier.
To say that Shami and Bumrah bowled a tight line would be underrating their effort. You've got to laud your pace frontmen, when they concede a little over 5 an over in a T20 international.
Bumrah was spot on in his mixing up of the slower deliveries with the well-directed bouncers just as Shami, who was as good as he's ever been, complimented his familiar white ball partner by pushing the Kiwi top order to the back foot.
Ravindra Jadeja's fantastic, miserly spell
One of the big highlights of India vs NZ 2nd T20I 2020 was the experienced Jadeja's mighty effective spell of spin. For someone who's been rather expensive especially in the sub continent, as seen in the games against the West Indies and later, versus the Australians, there was no stopping India's premier athlete at Eden Park.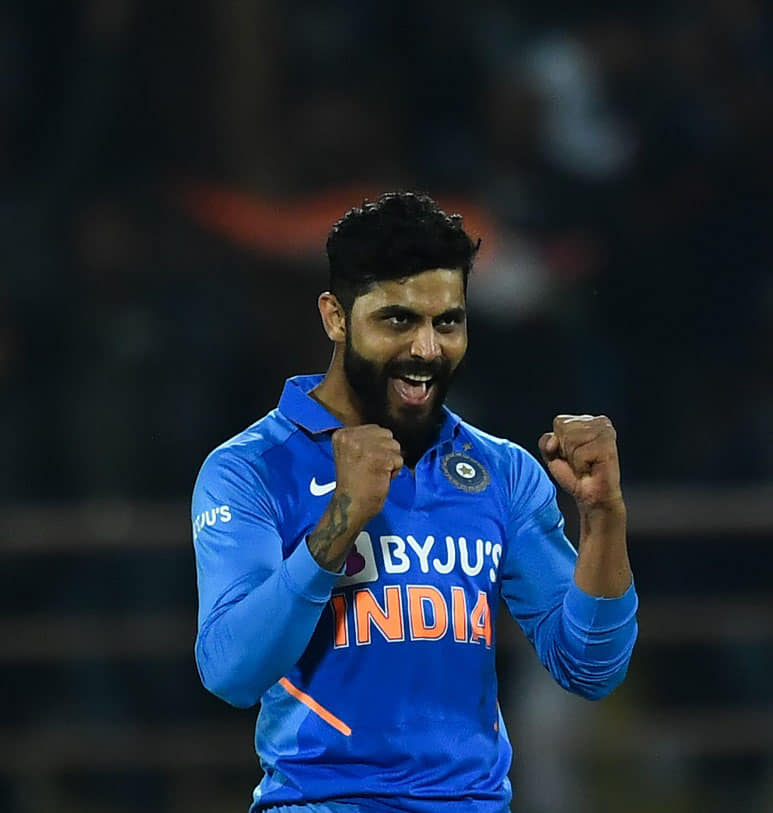 In picking two key wickets at an important juncture, where it did seem the batting side would finally break the shackles imposed by Shami and Bumrah-after having been kept in check earlier on- Jadeja's bowling made for impressive viewing.
Not the bowler with the most vicious turn, not someone who walks away unpunished as seen in recent series', implicit to Jadeja's economical spell – 4 overs, 18 runs, 2 wickets- was just how well he controlled his length, seldom dropping it too short and mostly deceiving batsmen by mixing up of the bowling speed.
In T20 cricket, there are wickets.
And then there are key wickets. And yet finally, game changing wickets of the kinds that Jadeja exhibited in the middle overs during a tough period for the batting team. Deliberately dropping one down Williamson's legs, the foxy left armed entrapped the captain to attempt one of his favourite strokes toward the backward point region. But at a time runs weren't coming any easy, destiny couldn't prevent even Kane Williamson from avoiding offering catching practice to Chahal, stationed on the boundary just for this very shot.
But there was more to India's favourite fielder than just the big wicket of captain Williamson. In removing Colin de Grandhomme for another low score, the all-rounder lasting only for 4 balls, this time off a ball pitched a bit quickly through the air offering little more bounce than expected, Jadeja puzzled the right hander. In the end, the simplest of return catches out NZ further on the back foot.
This, therefore, also arose an important point of discussion on the New Zealand drawing board. Shouldn't de Grandhomme be sent much later in the order instead of his current number 4 slot?
Rahul and Iyer's stand- India's shining stars
Two batsmen who seem in sublime touch, if there's a thing the Kiwi contingent should guard rather cautiously, then it's the risk of running into an oversight. That all's over for India so long as Rohit and Virat have fallen.
In proving the importance of this very notion, one saw the end result of the famous KL Rahul and Shreyas Iyer stand that produced perhaps the game's most important and hence, narrative-forming partnership, one that was enough to make NZ crawl.
While Rahul carried his bat through to the end of the inning, despite having opened and have earlier kept for his team, the team-man contributed by way of his watchful 57 off 50 deliveries while Iyer, the match turner in the previous game put up 44 valuable runs off just 33 deliveries.
The duo, however, came in at a tough time for their team where both Rohit and Virat had walked back rather early, the latter, in an uncharacteristic fashion.
But this key middle order stand that was constructed on patience and watchfulness proved mighty enough for NZ to contain. Rahul and Iyer, in the end, compiling an 86 run stand.
This also raised a new concern for Williamson's team: are the two young batsmen the next dangerous pair as if the often dangerous and usually classy Rohit and Virat weren't any less threatening?
Rahul's consecutive fifty
A few days back the social media stratosphere was busy lavishing effusive but perhaps well-directed praise on India's KL Rahul– perhaps the new Mr Dependable or as they say, the quintessential team man.
That his famous predecessor and noted compatriot- one with also the same name– Rahul Dravid earned the reputation of being the team man by blending himself dutifully to whatever the team needed of him made him stand out.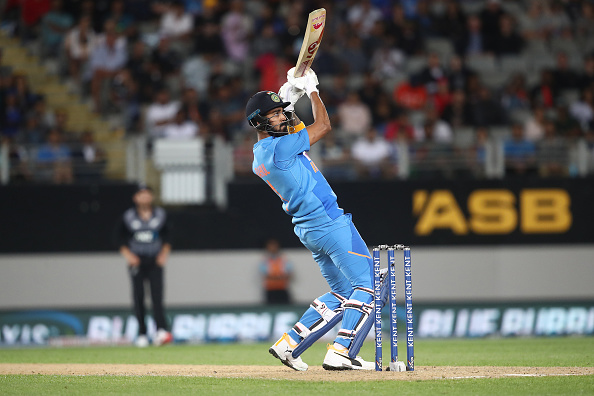 That this Rahul is not only keeping for his team, but forming partnerships and by virtue of lending the extra hand to the teams cause, allowing for an additional batsman or bowler makes the comparisons with the "Wall" just even if a bit premature. For Dravid did that time and again.
But as seen in India vs New Zealand 2nd T20 2020, KL added another feather to the cap by scoring back to back fifties against the Kiwis, something he hadn't previously done in a T20 outing.
This time, however, Rahul's half century weighed more on the scale of grit instead of it being a purely belligerent knock, one that was compiled against early setbacks and with much caution.
Yet another indication of the Karnataka man's red hot form contributed to the big highlights from India vs New Zealand 2nd T20 2020.
Tim Seifert's effort down the lower order
At the face of it, Tim Seifert is not the most dangerous hitter of the cricket ball. Yet at the same time, he's no lame pushover in the park.
That he's played 20 T20 innings already suggests he's got a fair idea about the demands of the T20 contest where fortunes change with every passing delivery.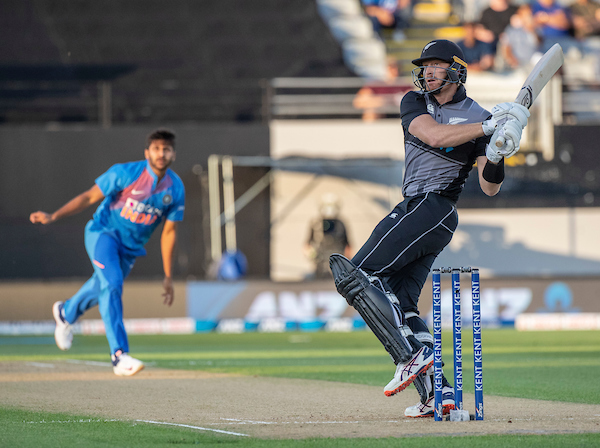 But that despite this much exposure, he didn't cut a very promising figure in the first game – 1 off 2- surely hurt NZ's cause, especially where most others compiled runs.
But in this game, however, Seifert, who came four down not only made runs but when seen from the perspective of his team's paltry score accounted for 33 of the side's 132.
That a little known batsman keeper accounted for nearly over a fourth of the team's total in what weren't the easiest of conditions especially against a line up with Shami and Bumrah in it, calls for some appreciation.
Therefore, Seifert's lone vigil, an effort that equalled the highest individual score – Guptill making 33 earlier- was among the key highlights from India vs NZ 2nd T20I 2020.