The last time Sunil Narine looked like a decent cricketer, an all-rounder- the skill he's supposed to bring to the stable- was when he was not playing! Stunned? Surprised? Or are you angry with the sarcasm? Well, what is it that bothers you?
That Narine has been called out for his bowling action or that he's been called out yet again.
For someone whose parents named him after the great Sir Sunil Gavaskar- where the original narrative goes- one's sure it might not be the greatest feeling in the world to be Sunil Narine at the moment.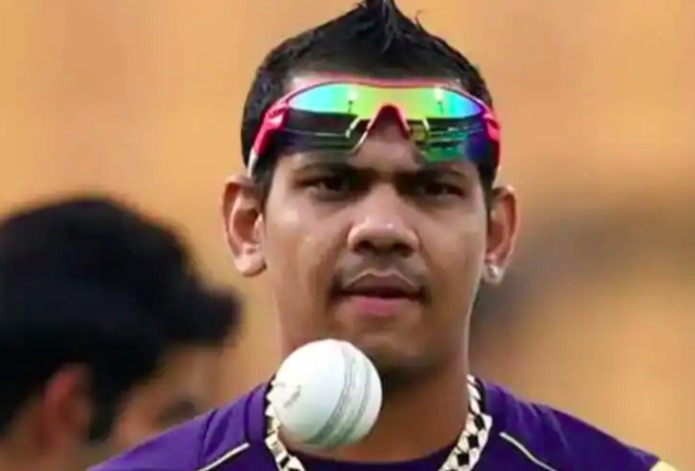 I mean, how does he justify being named after a cricketing great, whose only folly in his cricketing ecosystem apart having struck a strangely slow ODI century (back in the day), has been working up Anushka Sharma?
Not that the famous 'Mystery spinner' hasn't been reported before. He was, as a matter of fact, "warned" for his suspect bowling action in the CPL too.
But the question is- what has changed in Sunil Narine. Why doesn't he get a grip about himself? How long can such petulant and reckless attitude continue in the sport he is known for?
Not that anything has changed for the famous Kolkata Knight Riders all-rounder.
The 32-year-old Arima born cricketer was recently called for a suspect action. For a cricketer who is otherwise fit and ready to perform, and moreover, at his age, at the peak of his powers, one is really not sure what the Trinidadian is trying to achieve courting controversy?
It is why one wonders- where did it all go wrong for the very talented Arima-born cricketer, who might have come from the tiny island nation but is today, known around the world for the majestic talent he so truly posseses.
After all, there's little sense to put all that hardwork and effort- even if that means, becoming a freelancing T20 star-cricketer for various leagues and franchises- to the drain.
Narine, on his part, has shown the fact that he can not only open but take his franchise to flying starts. Not just a random, weight-less submission. Here's how:
It was April, 2018. The KKR were up against the Royal Challengers of Bangalore, under Virat Kohli's leadership. The outcome of the Eden Gardens encounter, the third T20 in IPL that season, ended in a close run-chase that ultimately went in the chasing team's favor, i.e., the home-team of the venue: KKR!
But at the expanse of which talent!? Well, the one who's just recently been pulled out for suspect action, meaning he can no longer continue bowling in this edition of 2020.
Back then, Sunil Narine, at the back of a wonderful and beautifully-conceived all-round performance, took the 'man of the match' award all thanks to his half-century, which he notched up from just 19 deliveries. Moreover, he went for only 30 from his share of 4 overs.
Sent in to open, a clever but well-crafted plan that worked in the KKR favor, Narine blasted out an attack featuring Chahal, Woakes, Sundar, and Washington.
Throughout that season, Sunil Narine was at it with both bat and ball. But at a time where the man who doesn't quite too many words for lip-service or shenanigans, should have maybe thought about performing well in national duties, here he is- still getting reported for the issue for which he courted unwanted headlines and news pieces before.
Also Read: Here's What Mohd. Shami Had To Say On Virat Kohli During An IPL Interaction
The only question now is- can Sunil Narine, 127 IPL wickets from 116 games, 815 runs (as on October 11)- bounce back? Well, he must, he ought to with all that flair for the game!