We are in an age where it appears we are just too keen to side with controversies and quick to make an instant judgment. Our interpretation of things is perhaps more leaning toward histrionics and sensationalism. But not everything needs to be debated and subjected to close scrutiny. But this is pretty much the truth: every small object, movie, dress-choice, job-type, even apple pie, the lyric, a song, a holiday destination, pet-name, choice of bathroom slippers is subjected to some form of debate.
Maybe the fact is that with social media at our disposal, we have a forum to engage and opine. It wasn't there before; though, now is. So the voiceless has got the voice, at last. Lest it is forgotten, he's also found empowerment to level criticism, often in copious sums. But don't forget, one the other hand, there is something called the validity of the argument. The things we talk and give judgments about, often on a minute-to-minute basis- are they even important? What are we achieving with something called as a troll?
And when none of this happens, then what does is needless over-stretching of words. Yet, it occurs all the time. It often appears that fans just want something controversial even when it's not intended so in the first place.
Not that something major turned out but had the lousy executioners of justice might have had their way, we may have seen another outburst.
Some publications- and we are not in any business of name-calling- thought of highlighting nothing other but one word that Steve Smith used in his fun but simple chat with fans on Instagram.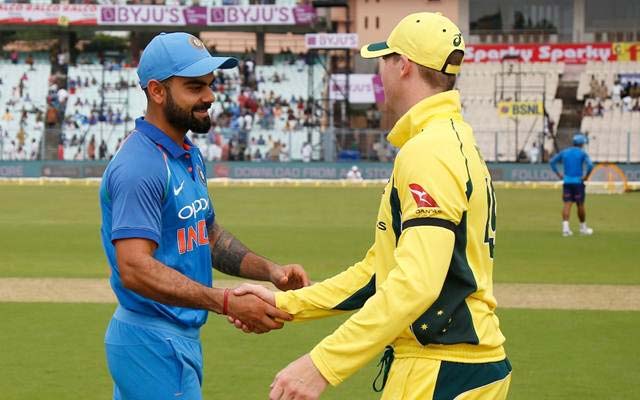 That word was "Freak." And it was used in the connotation of Virat Kohli. Nothing else but the word that Steve Smith used probably most likely in respect of the sheer stunning talent that Virat Kohli is.
And truth is, neither Kohli nor Steve Smith would've wanted to have such a thing happen.
Yet, a question- why did some publications choose to highlight the simple one-word answer? Well, because sensationalism sells. Doesn't it?
The famous Australian batsman, who for sheer weight of numbers and incredible batting has commanded lofty comparisons, even with the Great Don himself is in no way an ordinary batter.
He's done well enough to make that big comeback post the sandpaper saga. He's had a tremendous Ashes in 2019 and he's fired runs with rich aplomb.
Now, that said, whatever Steve Smith says carries weight and impact. And in this recent chat, he did say many other important and relevant things such as stating Ravindra Jadeja is the best fielder.
Not only that, when asked his one word for MS Dhoni, the famous right-hander said simply and with regard, "Mr. Cool," all-time "legend!"
Yet, what found the highlight or spotlight- the response to Kohli: freak.
Now this is clear: Virat Kohli is no mad-man. Neither is Smith. Both batsmen have amassed a lot many runs, and with that, whirlwind respect, scoring runs everywhere around the world. No hospital has issued them a mental health certificate that states, "mad!"
Moreover, in modern internet parlance, for the lack of a better word, the term freak also describes something that's astounding. Take it like a chick for a girl, mate for a friend!
Read Also: Aaron Finch Picks The Better ODI And Test Batsman Between Smith And Kohli
So if Steve Smith indeed focused in that sense only- that Kohli possesses the talent of some astounding batsman (and we've seen he can send bowlers out of the ground with sheer disdain), then how has anything controversial been cited for the internet publications to just highlight that word and sell their article?
Is that even the correct form of journalism? And if at all, we are aware of something like that happening- what are we going to do about it?