Comparisons, as we know them to be, lead to a downfall. Isn't it? But at the same time, they also do lead to some sort of excitement. Because where the fans of this great game of cricket are concerned, then they will always pass judgement and offer their views about their favourites and who according to them stand as the unquestionable greats of the game. Somethings don't change- nor will.
We've seen the endless discussion about Akram or McGrath, Murali and Warne, the same way, an important cricketing discussion that continues loudly in passionate circles, concerning itself with two of the '90s' famous legends: Lara and Sachin. Perhaps who was the 'better' man of the two is the kind of debate that may never end.
The same way the current discussion in cricket's contemporary age may endlessly divide fans on two renowned sides- Virat Kohli or Steve Smith? Who's the better man in limited-over cricket and who has the edge in Test cricket.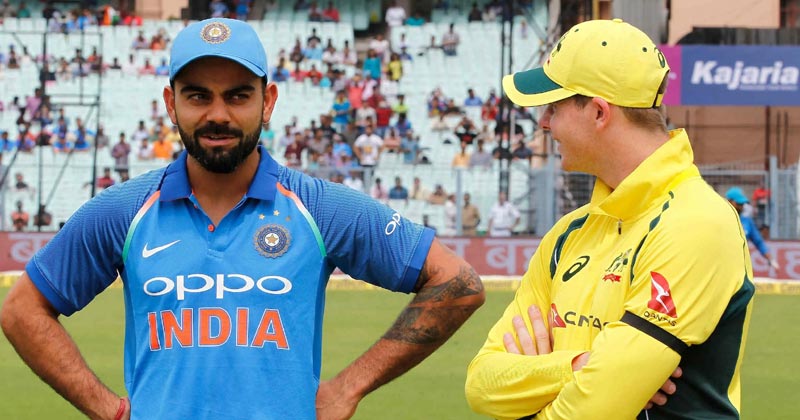 And while you and I already have our views and those may not change come what may, here's word from Aaron Finch, the Australian limited-overs captain. A man who happens to have seen the two dynamic frontmen of modern cricket's batting from close proximity.
So who does the belligerent right-hander, who's himself no slouch of the game (approaching 5,000 ODI runs, with 16 centuries already, aged 33) think is the better in Tests and ODIs among the two?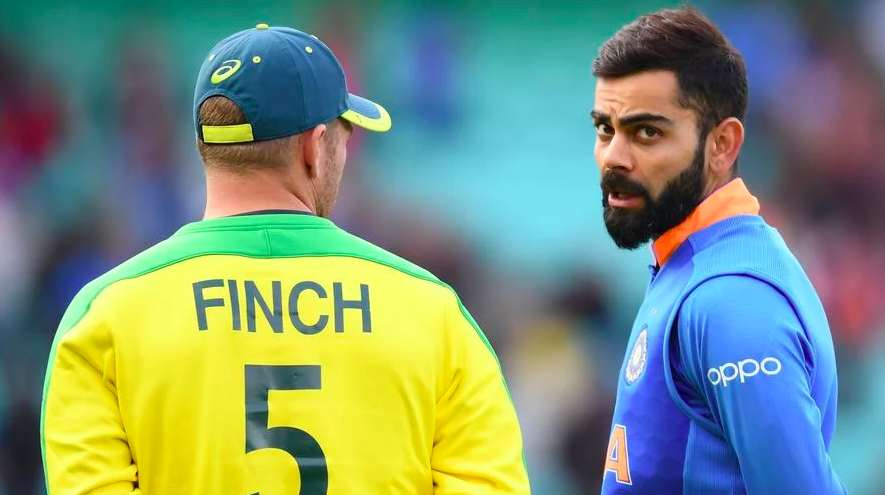 In Test cricket, what is unbelievable about them is their records both home and away. Virat had a tough series in England last time with Jimmy Anderson but he came back and dominated. Smith has never really struggled anywhere to be fair. He is an unbelievable Test player. The thing that puts them above all is how dominant they are all around the world. There is one thing to play in your own country but to it everywhere is extraordinary." Aaron Finch said during an interview with Sports Tak.
"Sometimes they get out early, but that's just part of the game but they do not miss out too many times in a row. When they get in they go big. I think Smith has an edge in Test cricket. Steve in Test cricket is unbelievable," he added.
That being said, the Victorian was of the view that where it comes to limited overs cricket, then Virat Kohli has the edge over Smith while in Tests, it's Steven Smith that has the advantage over the Indian captain.
Now interestingly, nothing that Aaron Finch has shared here seems way off the mark. While surely, there would be a lot of local home support for their man Smith in ODIs too, after all, Steve Smith is already 4,100 plus ODI runs, he seems to be better in the longer format.
This is a stage where basis his 2019 Ashes numbers, where he's amassed "Bradmanesque numbers," Smith is considered a modern great of the game. While if you were to look at his ODI exploits, then scoring 9 hundreds with an average of 42 makes him a decent player but a great- well, not yet!
At least, not when you have someone like Virat Kohli, who's already approaching 12,000 ODI runs (having scored no fewer than 7,240 in Tests with 27 centuries) at just 31.
Yet, at the end of the day, these are two pillars of their respective teams, without whom one simply can't imagine the great game of cricket. Right?