It was a busy day in Buckingham Palace as the Queen had just decided to honor Indian Cricketer Ravindra Jadeja with the Knighthood but the administrative staff was trying to keep this development away from Donald Trump's ears. Why? Because Trump believes that he deserves the honor way ahead for building the Mexican Wall rather than an obnoxious looking Indian with strange facial hair.
But can they? For a man whose prime objective is to do the unexpected, even Mi6 will find it hard to match his talent.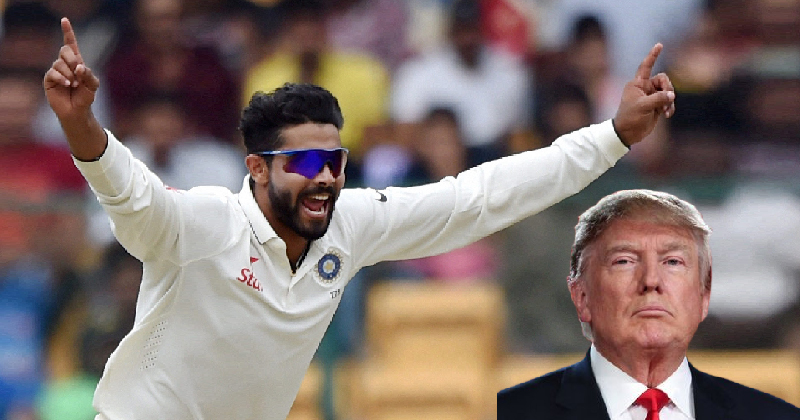 Meanwhile, Ravindra Jadeja is on cloud nine even as he has no idea as to what he may have done to deserve the great honor. Although he confessed to having always dreamt of being a night watchman. However, it appears, he still needs to work on his English.
On the other hand, Virat Kohli too is in shock and has issued a rather oxymoronic statement saying,
I have played more matches than Ravindra Jadeja, this year.
I even have more facial hair than him. Has Jadeja ever managed anything bigger other than finally finding a sponsor and threading his hair on the name of a non-existing IPL outfit?
I am the captain and I scored better grades in English.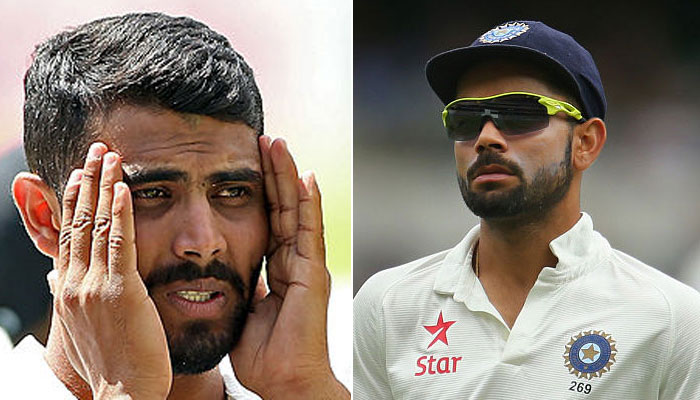 Such a statement coming from the Indian skipper has forced PM Narendra Modi to request Buckingham Palace to rethink their decision, as the Indian leader has been doing with GST.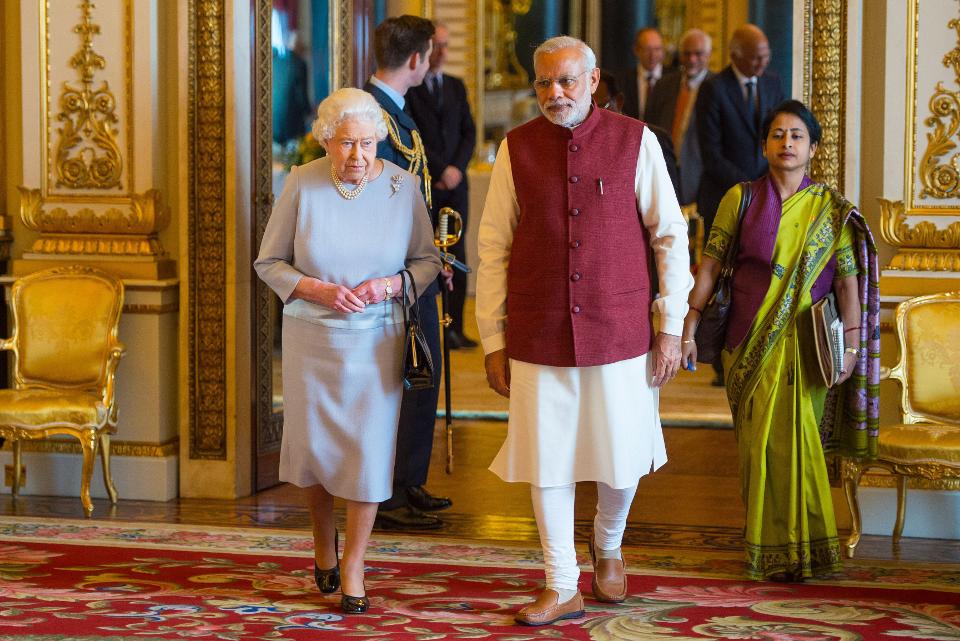 Meanwhile, MS Dhoni has expressed disgust to Buckingham Palace's decision, stating, "Who on earth is this Queen to label Jadeja as Sir when I myself entrusted him with the title?".
"After all, I have been the captain of an outfit that had the word King in its name. Does that make me any less important than the Queen", were Dhoni's rebuke.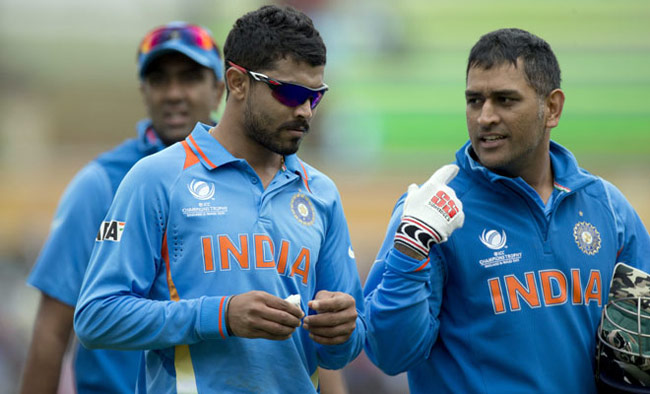 But the move has backfired on the former Indian Captain as reports are coming in that the sole reason why the Queen chose Ravindra Jadeja for the honor has everything to do with Dhoni giving away the title to the 29-year-old which could put the exclusivity of the honor in danger.
But then again, this can't be the only reason behind all this and if it is, PM Modi might have finally found a similar leader who, rather than focusing on development, has been indulging in covering of the tracks.
But this leads to a question. With a new entitlement of Sir, would Jadeja's Twitter handle- that already goes by the adage of Sir- read 'Sir Sir Ravindra Jadeja'? Fans are removing dandruff from their hair while scratching scalps helplessly.
The Duke and Duchess of Cambridge are also in great shock and are finding it hard to explain to their kids why an unpleasant-looking guy, who plays England's national sport is getting the Knighthood, where Alastair Cook- although born very much in Queen's England- has been distanced from the coveted honor.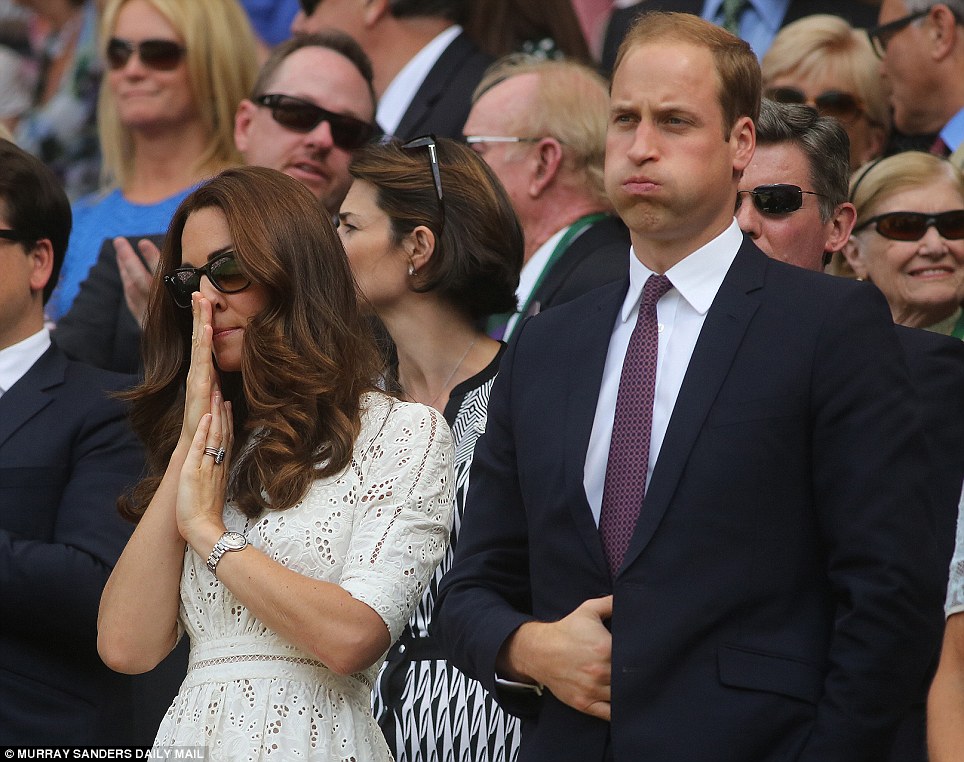 To add insult to injury, Jadeja is to get a salutation that even the Duke doesn't have.
As for Indian fans, despite this surprising yet pleasing news of Jadeja achieving something unexpected, they are grieving with sorrow as soon-to-be 'Sir' Jadeja has decided to postpone the Knighthood ceremony due to a busy schedule and his travel plans for South Africa.
He has also issued a statement saying,
It's a great feeling for finally becoming the nightwatchman and I greatly thanks to the Queen for this honor. However, my wife has given me a huge list of what I should get her from South Africa because I am going abroad after a long time with the team.
By the way, any clues where I might be able to hunt?
I hereby request the Her Majesty to postpone the ceremony.
(Sorry For His English)
How the hell he knew that a Queen should be greeted as 'Her Majesty' is still a mystery.
Further updates are awaited.
Who do you think will Jadeja choose? The Knighthood which he thinks has something to do with the cricketing term night watchman or his wife's list of gifts?
Share your thoughts in the comment section below.
Disclaimer: This is a light-hearted banter and we truly believe in whatever all the names mentioned in this piece have achieved in their life, that is, if they have.