27th November, 2014, will be registered in the annals of cricket history as one of the saddest days in the sport's history. It was on this day that 25-year-old Australian cricketer Philip Hughes breathed his last. Hughes' death, who died after being hit on his neck from a bouncer by fast bowler Sean Abbott in a domestic match, left the cricketing world completely stunned. It was certainly one of the most shocking cricketer deaths the world had witnessed.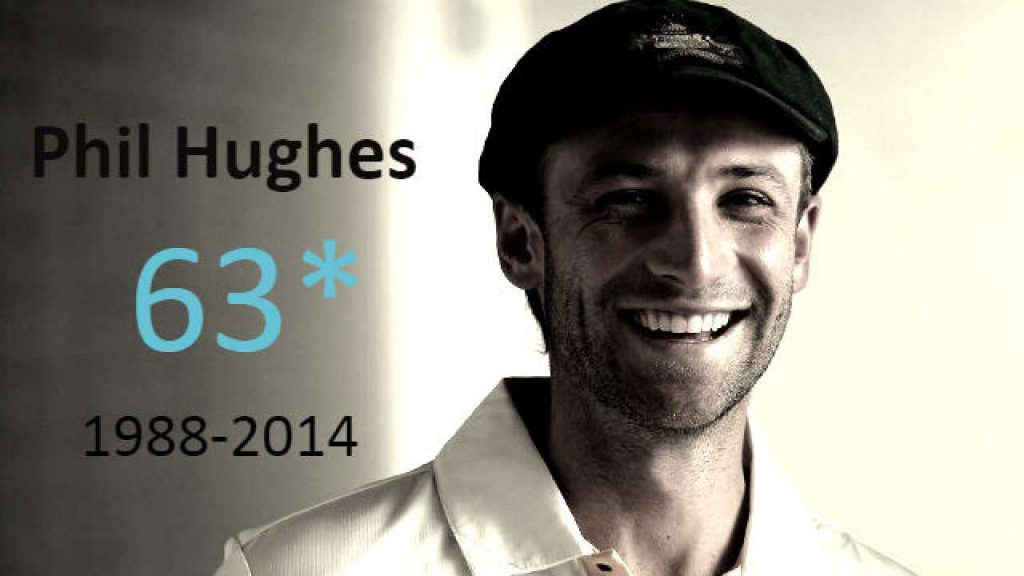 Cricket, with all the entertainment it provides, was never really seen as being something perilous by plenty of its fans. However, Hughes' death came as a crushing blow and changed the perspectives of fans and cricketers alike towards the game. The fact that life can be snuffed out in such a way on a cricket field was incomprehensible. Hughes, who was a fine young batsman, had a bright future ahead and yet fate dealt a cruel blow to him without warning. That one incident changed our mind in the way we look at your favourite sport through a prism of trepidation for some time to come.
Philip, however, was not the only one who died in this manner. Unfortunately, there have been many other shocking cricketer deaths that we aren't even aware of. These were players who, over the past several decades, who met with a similar fate. Here is a look at 5 cricketers who lost their lives while playing the game.
1. Raman Lamba (India):
In the list of shocking cricketer deaths, Raman Lamba's name will forever be etched.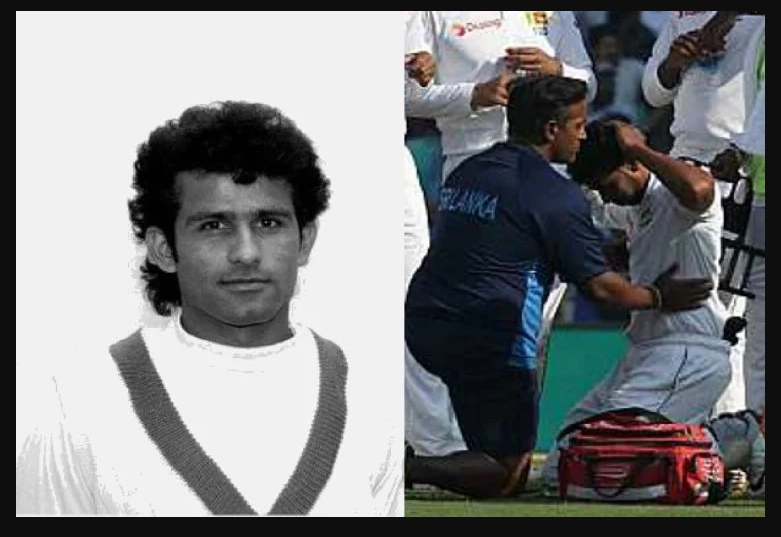 It was one of the first times that Indian cricket had experienced something like this. Lamba, an India international, was playing for the Abahani Krida Chakra in the Dhaka Premiere League at the Bangabandhu stadium in Dhaka. On the fateful day, February 20, 1998, he was asked to field at short-leg by his captain Khaled Mashud who also requested him to wear a helmet. Lama, however, refused saying that there were just three deliveries left in the day and there was no need for it. Eventually, it turned out to be a calamitous decision as in the very next delivery he was hit on his temple by a savage pull by the batsman Mehrab Hossain. After lying down for a few minutes, Lamba assured everyone that he was fine and walked off to the dressing room with his teammates. However, he collapsed inside and was rushed to the hospital. Despite being operated on, Lamba did not make it and succumbed to the injury three days later. He was 38 and had played four Tests and 32 ODIs for India.
2. Wasim Raja (Pakistan):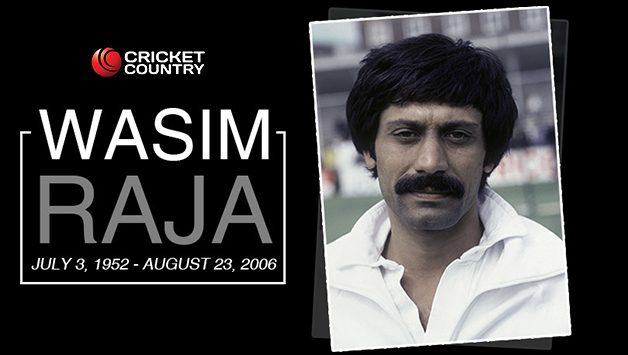 One of the most prolific all-rounders of Pakistan's domestic circuits, Raja had also represented his country in 57 Tests and 54 ODIs. After retiring from cricket, he went on to experience cricket in the English domestic circuit. August 23, 2006 turned out to be a fateful day for the cricketer. Raja was playing for his team Surrey when the incident happened. After bowling a couple of overs, he began to feel dizzy and couldn't carry on. As he was being led off, Raja collapsed on the boundary and could not get up again. As it turned out, that was last time Raja was on a cricket field. He had had a cardiac arrest and died on the spot. He was 54. In the list of shocking cricketer deaths, Wasim Raja's name will certainly be always mentioned.
3. Ian Folley (England):
A decent all-rounder in the English domestic scene, Folley had collected 287 wickets in his first-class career. On 30 August 1993, he was batting for his team, the Cumbrian Whitehaven, when he was stuck below the eye. He seemed fine then and was taken to the Cumberland Infirmary in Carlisle for a regular operation. Unfortunately though, Folley, then 30, died while under anesthetic. As was later found out, the death happened due to the hospital's negligence. Folley's father fought a legal battle with the hospital authorities for five years after eventually winning liability. However, the damage done was irreparable.
4. Wilf Slack (England) – a truly tragic and one of the most shocking cricketer deaths: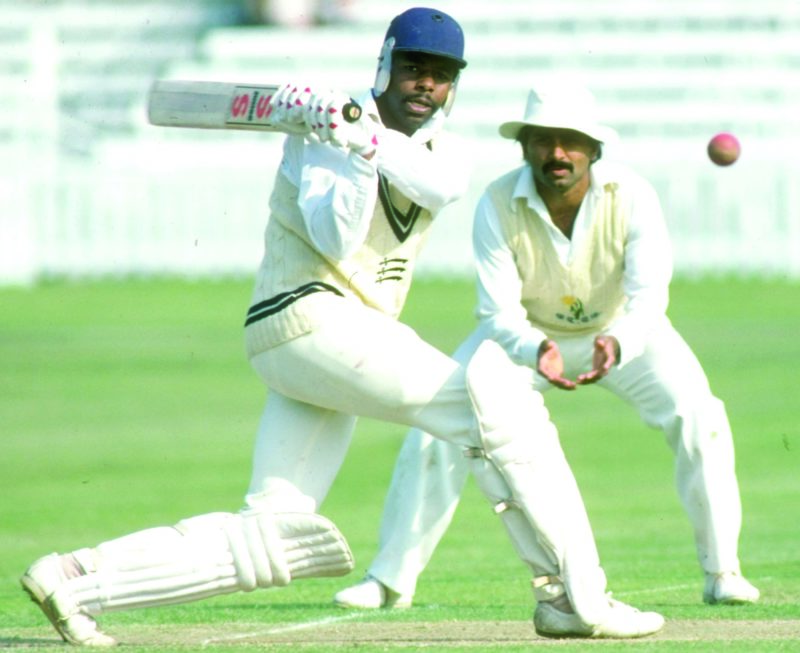 A proficient English first-class opener, Wilf Slack had amassed 13950 runs with 25 hundreds in his 237 appearances for his county team Middlesex. Before his death on 15 January, 1989, his health had deteriorated and he had blacked out on at least four instances prior to this day. On this particular day, Wilf was batting for the Cavaliers XI during a match in The Gambia (West Africa) and collapsed all of a sudden after feeling uncomfortable; never to stand up again. He was 34.
5. Darryn Randall (South Africa):
Darryn Randall, a club cricketer from South Africa, was struck on the head while playing and died later on from the blow. Randall, 32, was playing for Old Selbornians against Fort Hare University in Alice in a Premier League match on Oct 27, 2013. Randall was attempting a pull shot, when he was lethally struck on the side of the head. Reeling from the impact, Randall collapsed on the ground instantly. He was rushed to the hospital but was unable to be revived.
6. Zulfiqar Bhatti (Pakistan) – one of the most shocking cricketer deaths: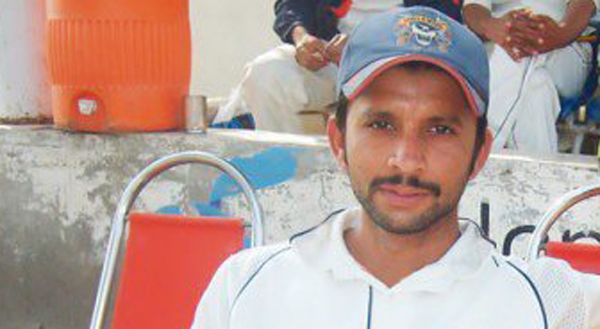 After Hughes, this is one of the most recent incidents of deaths of this nature and probably one of the most shocking cricketer deaths ever. Zulfiaqar, all of 22, was batting for his club team in the Begum Khursheed Memorial T20 tournament in Sukkur (a district in Pakistan) on December 20, 2013, when he was hit on his chest off a rising delivery while attempting a pull shot. The young batsman crumpled on the pitch and was taken to a local hospital where he was soon declared dead.
Looking ahead – Ways to avoid shocking cricketer deaths:
In the wake of the ugly Phillip Hughes episode, there were immediate discussions from the guardians of the game to devise ways to avoid shocking cricketer deaths. Even the most lethal and experienced fast bowlers these days tend to check on the batsmen after hitting them on the head area with a bouncer. In fact, fast bowler Sean Abbott felt too "confused and upset" after he bowled the ball that proved fatal for Hughes.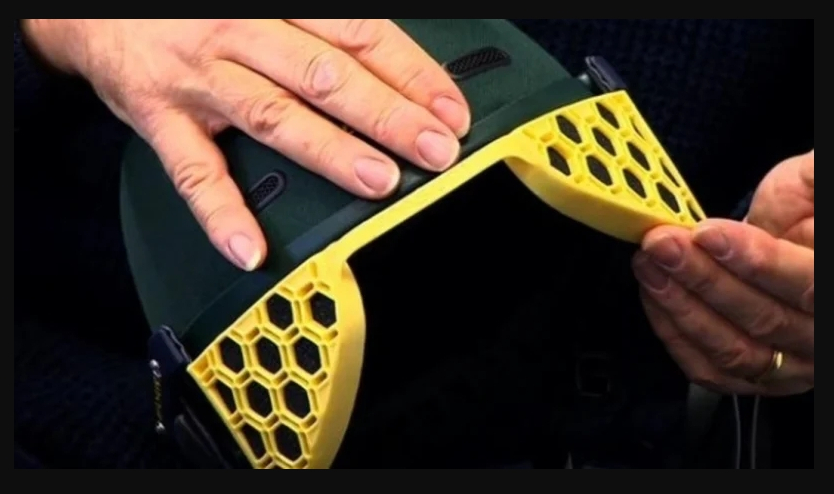 Let us all hope in earnest that no other sportsperson ever faces something like this again and sport remains safe and secure always. After the Phillip Hughes episode, the StemGuard neck protector was developed by British manufacturer Masuri. Made of foam and plastic, the safety guard can be clipped on the back of the helmet provides protection to the back of the head and the neck, in case the ball hits that area.
Many batsmen have used this gear in the past few years but a majority of them, including Steve Smith who was hit on the back of the head by a vicious Jofra Archer bouncer in the 2nd Ashes Test this year, find it uncomfortable to wear. Smith was later diagnosed with concussion and had to miss the 3rd Ashes Test. Hence, safety is more important than some discomfort over wearing a safety gear. And if StemGuards can prevent nasty incidents like the Phil Hughes death and other shocking cricketer deaths, then every batsman must be made to wear it compulsorily.