He once famously said, 'Sachin Tendulkar came first, then daylight'. Former teammates hail him as 'Hollywood' and, interestingly, he's dated a bevy of Hollywood beauties in those excursions outside the pitch, when he wasn't breaking cricketing records. Shane Warne is a man you don't meet everyday.
If you are a batsman, Warne is surely a bowler you won't like getting out to. Ask Cook, Lara, Amla, Dravid, Kallis, Vaughn or, Mike Gatting- some of the men of the century who found their stumps shattered either before or after notching up a healthy run on the score-charts.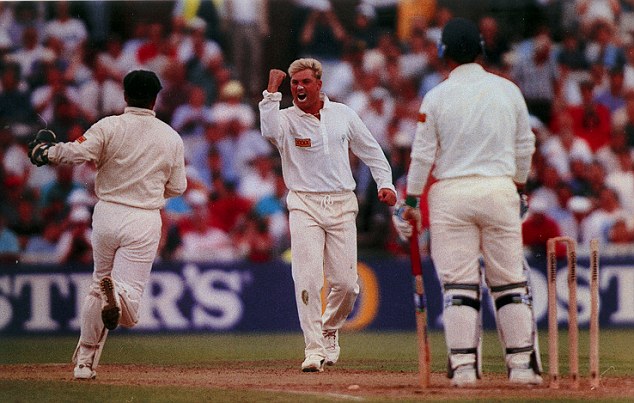 In a game that's traditionally liked to raise the bar on the merits of stars, picture-Border, Gavaskar, Hadlee, Richards, Sobers, Sachin- Shane Warne was a rare superstar. Tipsy and clever with the bowl in hand, Warne was charismatic and wayward off the 22 yards.
As the man responsible for 708 Test wickets, a year older but also naughtier, we bring you 7 surprising facts about the king of leg-break.
7 interesting Shane Warne facts
1. Warne's favorite player isn't who you think it is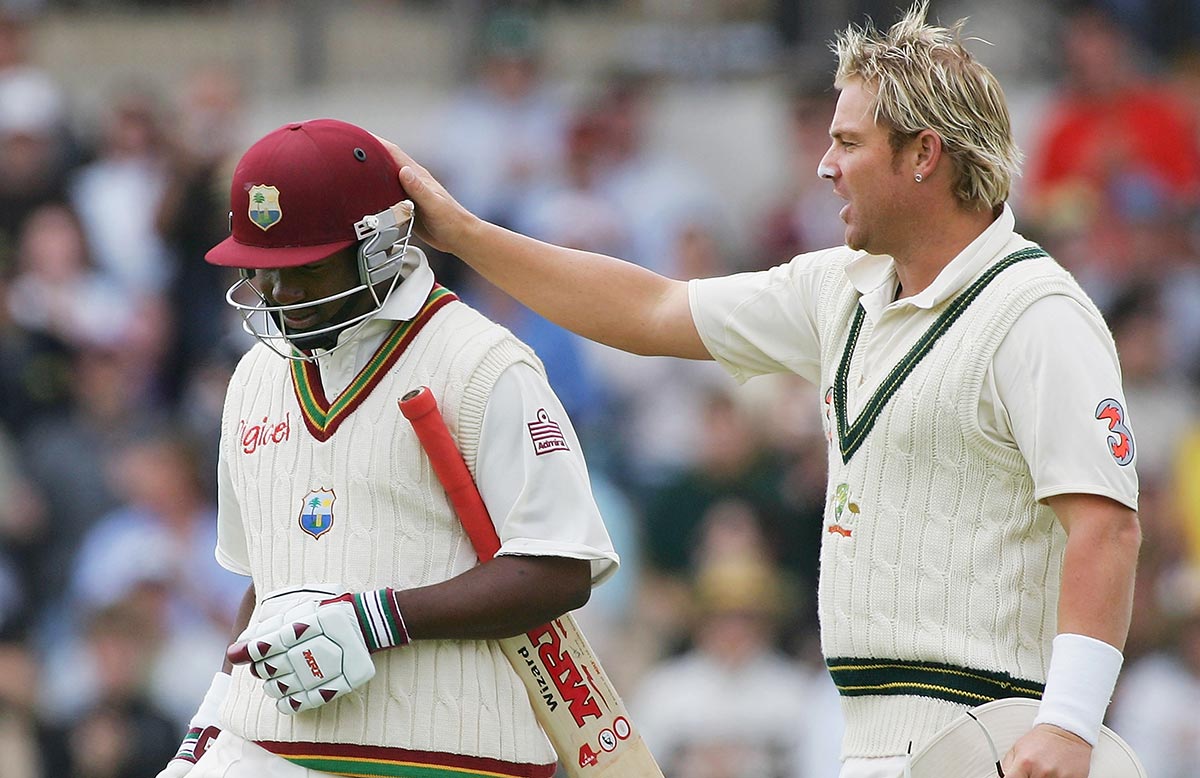 While he might have held titanic duels with two of the finest batsmen of their generation- Sachin and Lara- Shane Warne remains ever inclined toward Michael Clarke and Ricky Ponting, two of his former teammates.
For the record, he confessed about seeing Tendulkar hit him out of the park in dreams but when it comes to admiring a batsman he considered next only to Tendulkar, then it was 'Pup'.
2. The one batsman Warne respects the most – Shane Warne facts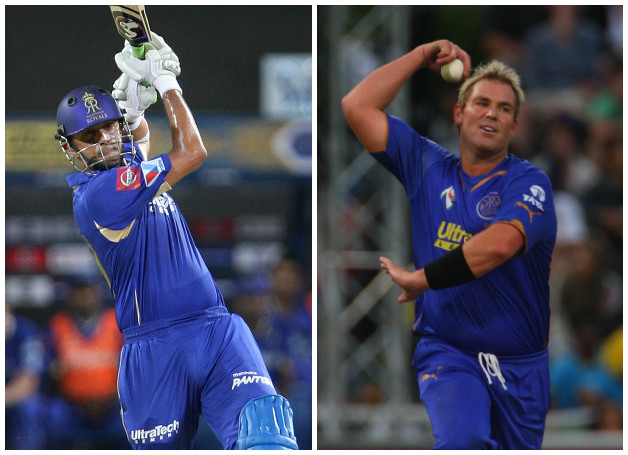 This might again be a tough one, akin one of those quintessential Warne flippers zippers- hard to pick, enticing enough to make the batsman play.
But, the one bloke whose batting impressed Warne the most, quite like Sachin was Rahul Dravid- the man we call the wall.
One of Warne's most famous quotes on Indian Cricket is the one he lavished on Dravid, on whose batting, he commented, "once Dravid was set, you needed an equivalent of a dozen cannon firing all at once to blast him down".
Need we say more?
Also Read: Few sights were as great in cricket as Shane Warne bowling! Why's that? Some records
3. Which Cricketer would Warne rather not hang out with?
It might have to be West Indies' Marlon Samuels. Several summers ago, in 2013, as the Jamaican right-hander played against Warne in the Big Bash League, things turned sour between the two and in the heat of what had then seemed a momentary clash, Warne dragged Samuels by his T-shirt, which didn't make for a pretty site.
Since then, Warne's refrained from opining on Samuels and the right hander couldn't care less, truth be told.
4. Shane 'Sydney' Warne – Shane Warne facts
One of the least-visited facts about Shane Keith Warne's life is that Sydney happened to be the venue for both his maiden and final Test, in a journey that spanned 15-long, arduous years.
Warne's debut Test wasn't all that special where the Aussie was only able to take a solitary wicket, that of double-centurian Ravi Shastri, his swansong Test too, however, unfurled a familiar result- wherein a wicket apiece in either innings against England saw Warne walk back rather upset and indifferent to the proceedings.
5. Can you guess Shane Warne's poison of choice?
Here's an easy clue. Warne's an Aussie. Right? Does that ring a bell. Of course, it's beer. One of Warne's favorite drinks of all time is a beer. In fact, despite having retired from international cricket for nearly a decade, Warne's famous face hasn't receded from attracting mega advertising contracts as the Aussie was involved in launching a small brewery based in New Zealand, with presence in Australia- Moa Brewing Co.
In fact, episodes about Warne's drinking binges are quite common. Recently, the leg spinner himself posed with a collection of nearly 30 beers, 14 wine bottles and some free-flowing amounts of whiskey, the same soon uploaded onto social media for fans' gazing.
6. Shane Warne emoji? Wait, what?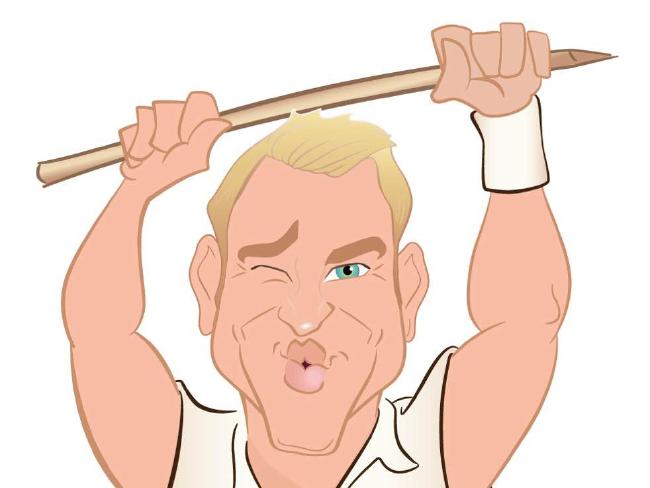 In this age of public relations and digital disruption, where the amount of runs scored by a batsman might carry lesser weightage if one's social media handle is running dry, Warne's fans can't complain given their idols' presence through online emojis.
Also linked to his corporate site, www.shanewarne.com , Warnie mojis is a repository of over 200 fun, engaging, banter-filled Shane Warne emojis that can be downloaded as an app. How cool right?
7. Which mates of Warne first spotted him? – Shane Warne facts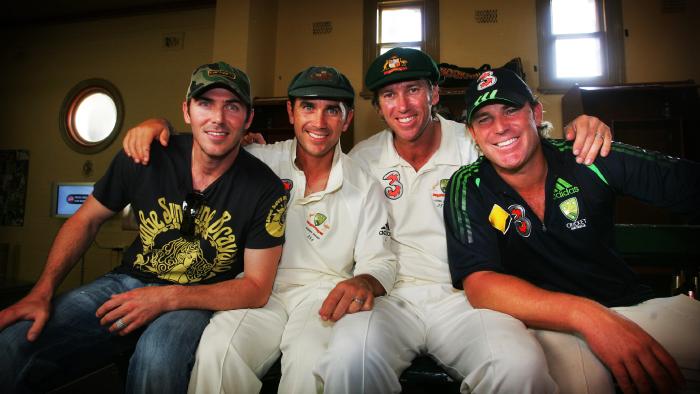 You remember Waugh for his resilience, McGrath for that dedicated line and length, and Warne for that swag. Right? But are there any thoughts for Damien Martyn and Justin Langer?
Apparently, the first time that Shane Warne was spotted was when he was happily tugging into a jumbo pizza, sitting all by himself by none other than his former teammates- Martyn and Langer. Doubt you would've guessed this one.
In case, you got all of them right- then, what are you waiting for? Where's that beer mug? Warnie, one's sure would be proud!