For the cricket purist, there always will be some images that shall uplift the spirit for time immemorial. It could either be playing a rewind of Sachin Tendulkar walking out to bat. For some, it could be reminiscing Saurav dancing down the track. While the former was about witnessing a ceremony of sorts, the latter was about a fearless batsman announcing his intention. There may be some for whom cricket's grandiose theatre would seem perfect with Sangakkara playing the cover drive whilst kneeling on the knee or that ebullience of remembering Brian Lara plundering a pull with a leg lifted in the air.
But is that all?
What about Shane Warne bowling?
World cricket may not have produced another example of a charismatic cricketer who was as flawed as he was a genius at his art. Warne wasn't just about the wickets; he was about setting up batsmen and asking them questions that seemingly felt out of the willowers' syllabus. He was temperamental; he showed his frustrations, smiled at batsmen and even got sullied in the process of sullying them but never gave up without a fight. He showed that throughout his Ashes run, during the ball of the century to Gatting as also in the final ever contest he was a part of; chiding England with 40 wickets in 2005.
So Warne can't be undermined despite some character flaws his career produced. We've got to ask ourselves something.
What about cricket being about a man getting ready to bowl, half a lip tucked uptight with the ferociously powerful hands twirling around the seam; as if the idea of approaching the crease was to merely run down a batsman? Warne would plot the downfall of batsmen in his mind first; only later would their defences be breached and their timber shattered.
For some, it could be argued, seeing Shane Warne bowling was cricket presenting a live wire of a show. With Shane Warne bowling, it was about witnessing an unrelenting saga wherein it wasn't always that the bat had the final call. It would often lead to a thundering triumph of the ball; etched with a great dexterity of the fingers.
He thumped Cullinan, outfoxed Flintoff, smashed Kallis and challenged Dravid. Warne also foxed Lara, often got the better of Tendulkar and interestingly, even got punched by both and was sent for plenty of runs, after which he would re-group with the fighter within him and come back and bowl at the greats of the modern era with an unflinching enthusiasm. Shane Warne personified grit; as also the triumph of perseverance.
This was a saga that was championed by daring and guile. As the leggie- who fell often for some lissome lasses- turns 49, let's look at some of the best records garnered by Shane Keith Warne:
Success against Daryl Cullinan
Against one of South Africa's 'would-be greats' who left behind a rather incomplete legacy, Warne often emerged at his best.
The Australian got Cullinan- known for his technical prowess- out on 12 occasions from 29 matches. To this date, no other bowler scaled the peak Warne did against an impressive South African bowler.
Tendulkar triumphed against Warne
This isn't a record that Warne would be proud of actually. At their peak, there were few interesting contests other than watching a Warne vs Sachin show.
But, throughout his career, the following bowlers dismissed Sachin for the most number of occasions (in that order in Test cricket) and the list fails to collect Warne's name
Jimmy Anderson, Glenn McGrath, Jason Gillespie, Brett Lee, and Hansie Cronje.
Also Read: Shane Warne Facts
An Ashes farewell to remember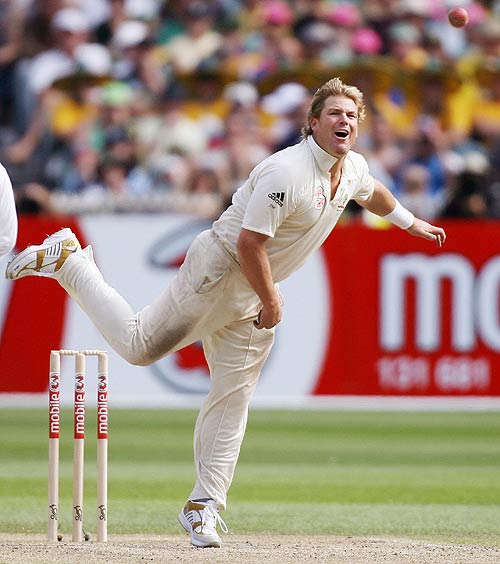 Warne picked up 40 scalps in his final series as a Test cricketer. This happened during the much anticipated and widely followed 2005 Ashes series featuring biggies like Vaughan, Flintoff, Pietersen, Cook, Warne, and McGrath. And truth be told, the way he conducted himself in this series it wasn't actually Shane Warne bowling. It seemed as if a relentless sorcerer had turned out to castle batsmen and challenge their very existence at the crease.
No other Australian spinner bowed out with as many dismissals as Warne in that contest.
Second-highest wicket tally in the game
Perhaps, this record may stand the test of time for its sheer depth. There are records; and there are grizzlies. Warne's Test tally of 708 wickets is the highest for an Australian spinner, second-highest overall, following Murali (800 Test scalps), and makes him the first man to ever collect an incredible tally of 700 wickets.
Highest-wicket taker when he'd just started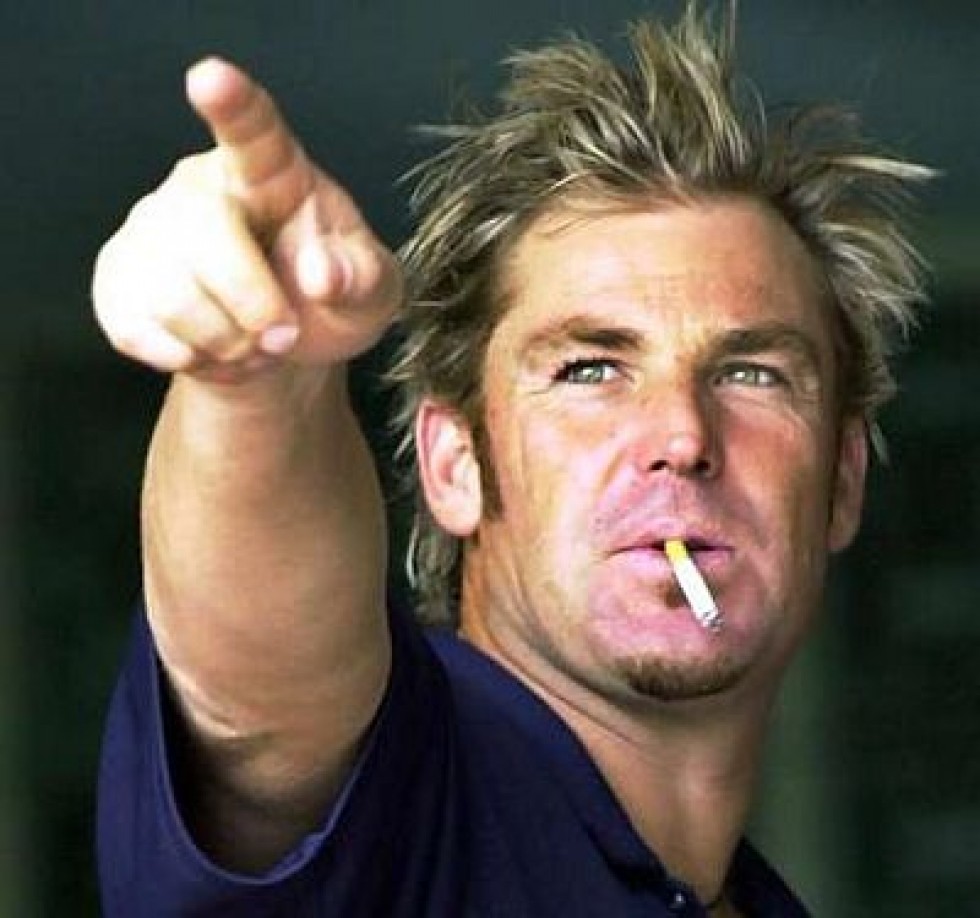 Back in 1993, when he was just a year old in the sport, Shane Warne scalped 71 wickets in the calendar year; the most by a bowler that season.