Well, to put it mildly, it's a land of great cricketing talent. It's a culture that thrives on the sport and is powered by it. In other words, it's also done as much for the game of cricket as it has done often in maligning its very fabric, the one that boasts of integrity, the one that boasts of a sense of purity. Frankly speaking, world cricket may never be imagined in the absence of Pakistan.
Truthfully speaking, Pakistan has not just offered a completely unsurpassable bandwagon of greats to the sport- think of the likes of Majid Khan, Hanif Mohammad, Fazal Mahmood, Zaheer Abbas, Wasim Akram, Waqar Younis, Younis Khan, Javed Miandad, Imran Khan, Shoaib Akhtar, Saeed Anwar, and now the likes of Babar Azam- but also painted the sport with great colors of awe and thrill.
In their achievements, the Pakistani public and world cricket takes pride. And there also those few in whose actions, world cricket becomes scornful, takes strong objection (as it should) for no one, absolutely no one would want to follow their example.
The way the great culture from the heart of the sub-continent produced matchwinners, whose mere presence lifted our great sport to great glories, it has also birthed some terrible performers who sold their souls in a bid to make a quick buck, opting to rest with malicious means called match-fixing.
One among them, a cricketer who may have gone onto become a fine star, if it must be said, is Salman Butt, who has now chosen to share some thoughts about cricket, in general, and about what he feels must happen to the fate of the match-fixers.
It must be reminded that it's been a decade since one last saw the scorer of 1800 plus Test runs and close to 2,800 ODI runs in the middle for Salman Butt, last active in representing his nation in 2010, was charged with the very matter that claimed young careers, derailing many from the path of progress, pushing them into the gallows of despair.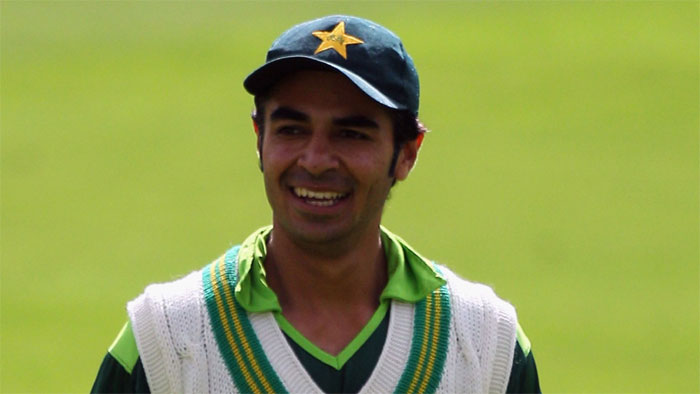 Convicted of match-fixing, Butt, a promising left-hander was dismissed from the game for a period of half a decade, for his involvement in a spot-fixing saga.
But the famous left-hander has spoken and made his thoughts loud and clear on a bunch of things that include cricket and some of its intricate subjects or aspects.
Of the view that those who have served their bans must no longer be discriminated against, here's what Salman Butt had to share:
As per the law that exists, players should be treated equally. Punishment implies that once you have served the time, you should be treated like any other player. I try not to get into this issue but I want to ask people who are talking about this whole episode.
Suggested Read – Sachin Vs Lara, Donald Vs McGrath But What's Pietersen vs Swann? In Fact, Did Such A Thing Even Exist?
"Where does their integrity go when they are in the mix and working with those people? Where does their integrity go when they endorse players who get selected because of their connections and take the spot from deserving players? Where is their integrity when Pakistan cricket suffers because of the inabilities of these players who come into the side?"