In Cricket, the only real action isn't only on the pitch, yes, that very place called the 22 yards. At almost all times, while there's a live match, and often, long after a contest is over with the dust having settled on the outcome of a game, there's also action happening on another front. Now, the question is- what front might that be? Well, business, what else?
In that regard, it's important to note of what was a long and lasting relationship in one of the most sought-after and respected cricket boards in the sport has shared the recent affect of a relationship.
This piece of news concerns the Cricket Board of South Africa, which is known as Cricket South Africa. Truth be told, you could be a Virat Kohli and his team's fan, you could admire endlessly Steve Smith and Tim Paine's team, and New Zealand might be your most favorite team.
But as it often happens with true fans, there's this great love for South Africa. Probably, along with the West Indies, these two are the most important teams in the sense that one just doesn't mind at all when they win. Isn't it?
But at the moment, where it stands- it occurs as if Cricket South Africa hasn't won, but lost out on what can only be called an important business relationship.
It appears that Cricket South Africa and their commercial business head are no longer aligned or working together. What was, until very recently, a long and mutually-beneficial alliance has come to an end.
And that being said, it'll obviously be helpful to note the exact nature of the relationship ceasing to exist. This precisely leads us to examine the official statement from the Cricket South Africa contingent!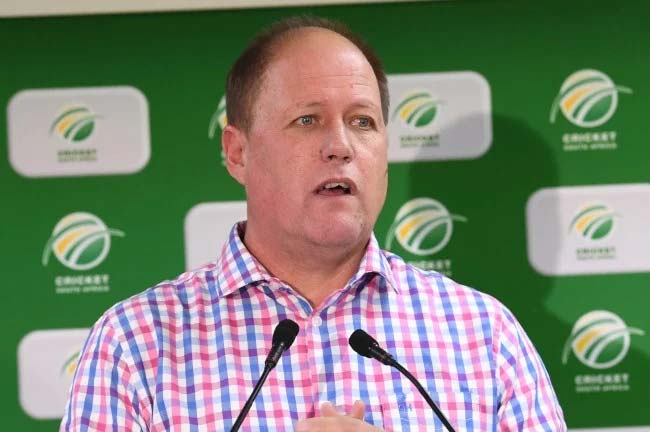 So what really happened there:
Following a lengthy disciplinary process involving Mr Clive Eksteen, the currently suspended Head of Sales and Sponsor Relations at Cricket South Africa (CSA), please note that this matter has now been concluded with the following outcomes and sanction. The Presiding Officer found Mr Eksteen guilty of transgressions of a serious nature and his relationship and employment with CSA has therefore been summarily terminated (summary dismissal) with immediate effect."
That being said, what's of great interest for those interested in the workings of the board is the reason why this might have happened for right now, not an awful lot is known about the terminated employee who was, after all, holding a big office in Cricket South Africa.
Furthermore, the following statement has also been issued:
"CSA assures all stakeholders that the rest of the outstanding disciplinary cases will also be concluded soon, so that the situation around these matters can soon be stabilised. We view the conclusion of this disciplinary matter as critical for our progression and as a necessary step towards ensuring that CSA enters a new trajectory of firmly focusing on serving the game of cricket."