Quotes On MS Dhoni By All-Time Greats.
MS Dhoni, the greatest captain that Indian cricket has ever seen, once led a team for which cricket is a religion and players are nothing less than Gods, if not more. MS Dhoni entered the International circuit with an unorthodox approach with the bat and a talent behind the stumps that broke defied every conventional method known to mankind.
MS Dhoni then rose through the ranks and led a young team to the first ever World T20 title after which the other two ICC Trophies, the ODI World Cup (2011) and Champions Trophy (2013), followed.
Born on 7 July 1981 in a middle-class family of Ranchi, Jharkhand, MS Dhoni would never have known as the persona he is, if he would have followed his dream of becoming a goalkeeper. But time changes and his life took a U-turn, and after a couple of years of struggle, The Best Finisher was born.
MS Dhoni is by far the most successful Indian captain and wicket-keeping batsman in all three formats and has made himself a Global icon while being featured in the Forbes' highest-earning athletes, as well.
Whoever follows Cricket, would know the contribution of MS Dhoni to the sport as well as the numbers he has achieved in his more-than-decade-long career. Yes, he has retired from the test format and has also given up the captaincy in limited overs cricket, making way for Virat Kohli to prove his mettle, but he still is the best wicketkeeper in the squad and runs have been coming through his bat, although not that often.
Also Read: The Best MS Dhoni Personality Traits To Inspire Us
However, he is starting another innings of his career without the pressure of leading but when he was in his prime, the World recognized his presence in the circuit. MS Dhoni is still a legend and will always remain one, and here are the 10 Quotes On MS Dhoni That Prove How Great A Cricketer He Is.
1. From The Master Blaster Himself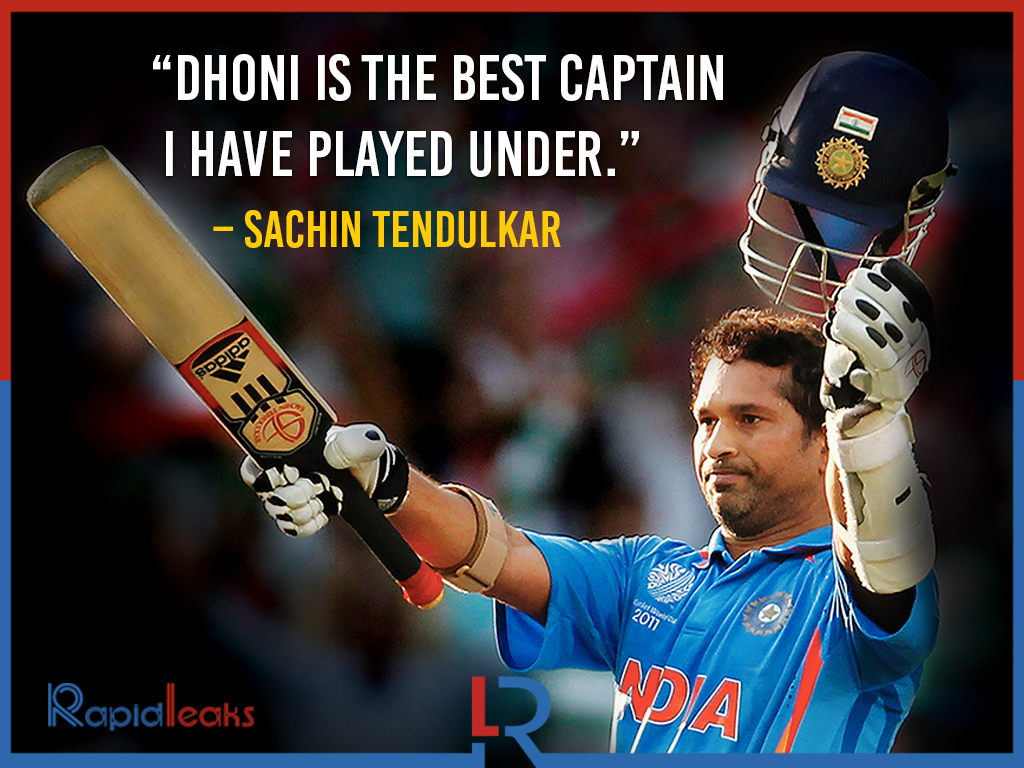 2. A Legend Himself Is Talking About MS Dhoni's Leadership
3. From 1983 To 2011: Quotes On MS Dhoni
4 The Quintessential Finisher
5. From One Great Captain To Another: Quotes On MS Dhoni
6. Consistency Matters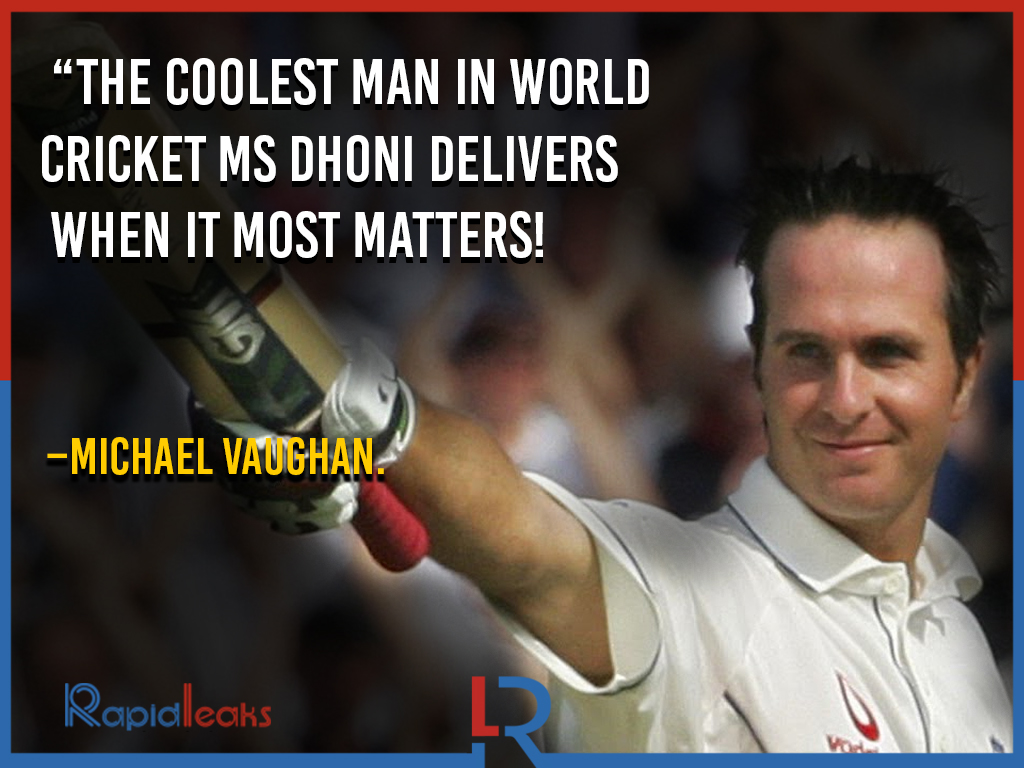 7. MS Dhoni, The Captain Who Led By Example: Quotes On MS Dhoni
8. A Global Icon
9. The Perfect Coach-Captain Duo: Quotes On MS Dhoni
10. Nobody Can Forget That World Cup 2011 Finish
A devastating batsman, the best finisher, India's most successful wicketkeeper by dismissals as well as the most successful captain in all three formats of the game, we're all familiar with the stories of Mahendra Singh Dhoni's prowess on the field and the records that he has broken throughout his career but these quotes on MS Dhoni perfectly sum up the legacy he has created throughout these years.