Why do these 5 players need a very fine outing during India vs NZ 3rd T20 2020?
Kane Williamson
T20 Record- 1570 runs, 10 fifties, an average of 31, a career strike rate of 122.
Record vs India- 10 games, 230 runs, 1 fifty, no hundreds, an average of 23.
One of the key players who'll have to lift the game during India vs New Zealand 3rd T20 2020 is the captain of the Kiwi ship, one that is currently stuck in difficult seas.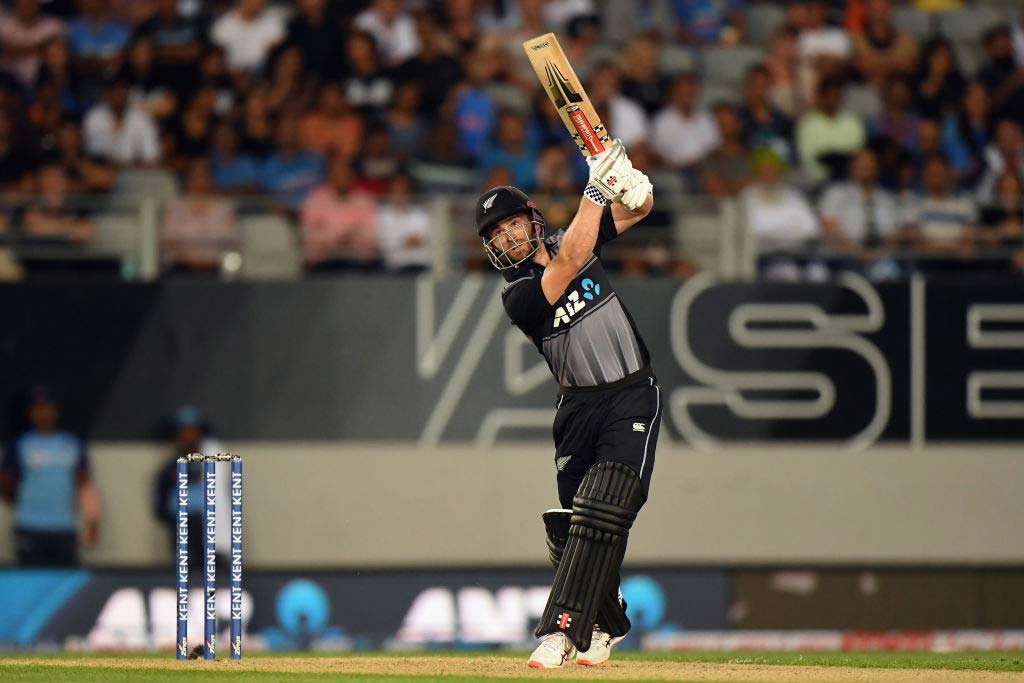 Few players bat with Williamson's grace. A fine leader and an inspirational batsman, cricket seems even more beautiful when Kane Williamson is blooming.
Not for nothing is the handy right-hander considered one among the game's "Fab Four".
He possesses beautiful shots on either side of the wicket. Something that he's demonstrated to good effect against all teams, something he'll be expected to do in the 3 T20s ahead.
But here's a point. After having already begun the series in fine touch, scoring a fantastic fifty in the series opener at Auckland, where a fluent 51 came even above a strike rate of 200, Williamson walked back in the next game rather early in his 14. Although, this would be his career-best knock against India in T20Is.
His was a 20-ball stay in the Second T20, an effort during which he was cramped for runs, Jadeja dismissing New Zealand's premier batsman on that occasion.
But that said, in the next games, the graceful batsman will want to play a hand in building some sort of resurgence.
Colin de Grandhomme
T 20 record- 35 matches, 33 innings, 482 runs, 3 fifties and 7 not outs. A career strike rate of 146.3.
Record vs India – De Grandhomme has played 8 of his 35 T20 games but has scored only 103 runs at a lowly average of 17.
If there's someone among the players who'll have to lift the game considerably in upcoming India vs NZ 3rd T20 2020 then it's middle-order Kiwi batsman Colin de Grandhomme.
Dutchie, it ought to be remembered has been recently promoted to the middle order's key position of number 4. That's quite a statement since he bats above Ross Taylor if one notes.
But has the big-hitting player also famous for his past stint with the RCB contributed?
To make sense of Colin de Grandhomme's struggles you'd have to understand that this is a team against which he possesses seizable playing experience, 35 T20Is hardly indicating a huge long span.
What's more? 1 of his 3 fifties has come against India. Having been dismissed to spin on both occasions, Grandhomme, of late he's hardly been able to score.
Thus far, the belligerent right-hander, who's tactically an all-rounder, has desperately punched above his weight with scores of 0 and 3.
Can the big-hitter hit form during India vs NZ 3rd T20 2020?
Also Read: 5 Things to expect in India vs New Zealand 3rd T20 2020
Ish Sodhi
T 20 record- 42 games, 41 innings, 50 wickets, an economy of 8.19 and has conceded 1200 runs.
Record vs India- 31 overs- conceded 247 runs, clinched 14 wickets at an economy of 7.9.
Although there's hardly a doubt about the rhythmic spinner's talent, it could be said the true mightily-built Kiwi could offer more to his team on the column of experience.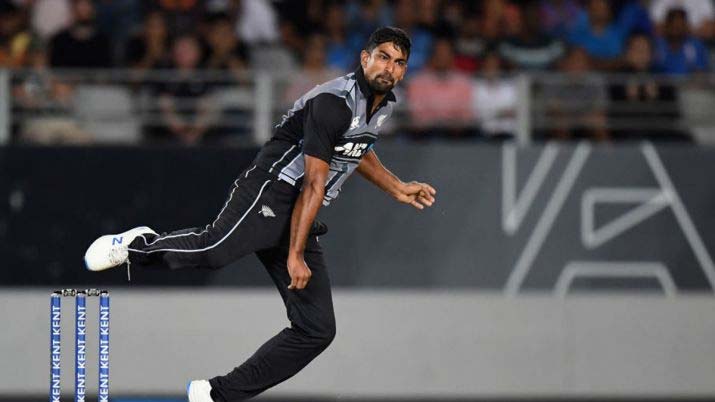 While thus far, the lanky leg-break specialist, has already scalped 3 wickets, 2 of which came in the opening contest, it could be said the right- hand spinner is yet to hit peak form in the series. It's something that his captain would want of his premier spin talent in the must-win games.
That there's hardly a doubt that Sodhi can bring himself up to the challenge of doing well against India can be gauged from the fact that he enjoys a fine economy of under 8 against India.
What's more? Of his 50 T20 wickets, 14 alone have come against a side versus which he's bowled perhaps his best, in the past. A fantastic spell wherein he picked a memorable 3-16 in 2016 serves a case in point.
Surely, Sodhi's 2 for 36 in the first T20 saw an impressive wicket taking effort but that he conceded one run too many from his share of 4 overs made the outing a tad bit expensive.
Although there was a quick improvement in the very next game where Sodhi brought down his economy to a little over 8 from 4 overs, he's more than capable of clinching a solitary scalp. Can Sodhi up his game during India vs NZ 3rd T20 2020?
Rohit Sharma
T20 record- 106 games, 2648 runs, 4 tons and 19 fifties
Vs NZ- 11 matches, 213 runs at an average of 21.3 with no hundreds.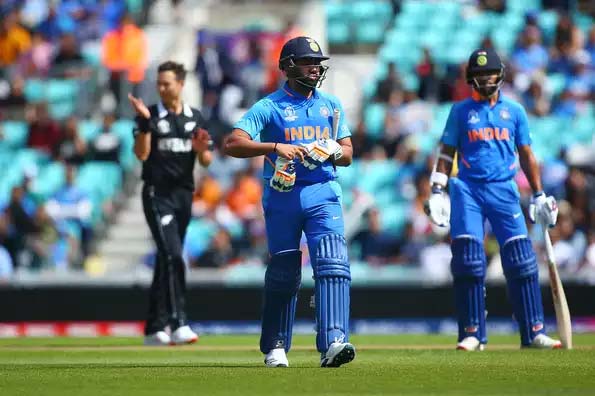 For someone who's called the Hitman- an ode to his ability to clear the ropes just around anywhere in the world, it made for a strange sight that this didn't happen at the usually high scoring and compact Eden Park.
The venue to the first 2 T20 internationals saw Rohit compile single-digit scores in both outings. Scoring 7 and 8 in both Auckland T20s, Sharma is one of the key players who'll be closely watched in India vs NZ 3rd T20 2020.
Blair Tickner
T20 record- 5 matches, 4 wickets, eco 9.8
Vs India – 1 wicket. Best bowling of 1 for 34. Debut series against India.
At 26, Blair Tickner is a cricketing newbie at the international level. Someone who can touch the 140s with blazing consistency, the right-arm medium pacer is actually a solid find in the Kiwi bowling department.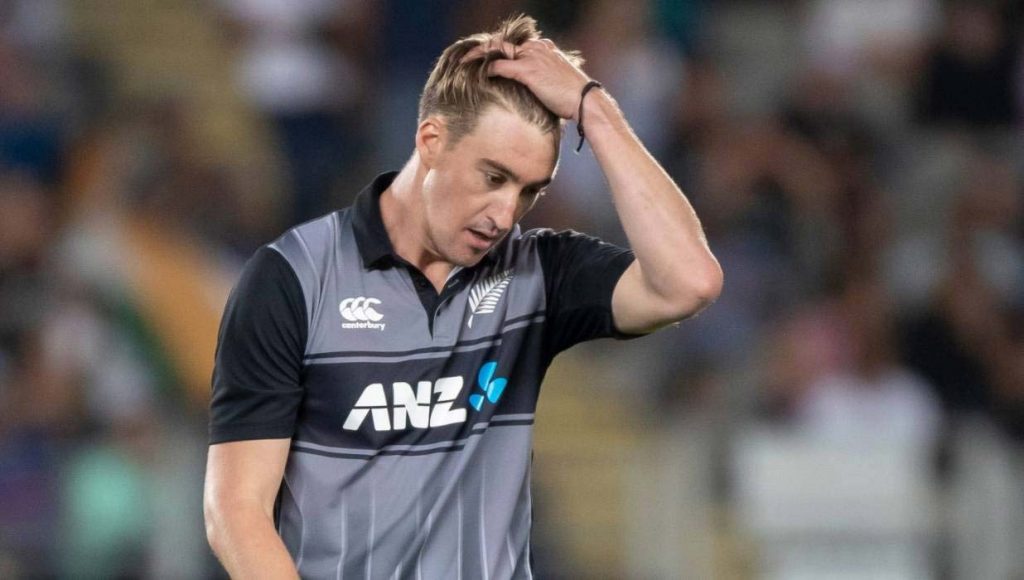 Someone with a natural penchant for soccer, speed and agility aren't his weak areas for sure. But the young pacer might want to do better when it comes to adjusting his page and length especially against solidly in form batsmen like Rahul, Kohli, and Iyer who are severe to anything bowled short or fuller.
From a Kiwi perspective, it is imperative to win all three forthcoming contests as any failure to win the remaining 3 games will hand India what seems a likely series win. What can Williamson's team do differently?