India vs New Zealand 3rd T20 – What can be expected in the 3rd contest of the ongoing T20 series between India and New Zealand?  
Rohit Sharma's return to form
So far his 7 of 6 and 8 of 6 in the first and second T20 games respectively, haven't really meant much for him or for his team.
But then again, Rohit Sharma isn't called the "Hitman" for nothing. Isn't it?
Though, his struggles against the Kiwis have been clear as the presence of heat during peak summers.
Here's a context.
For someone with an experience of 106 matches, 2648 runs, 4 hundreds and 19 fifties, Sharma has only managed an underwhelming tally of under 250 runs against Williamson's unit.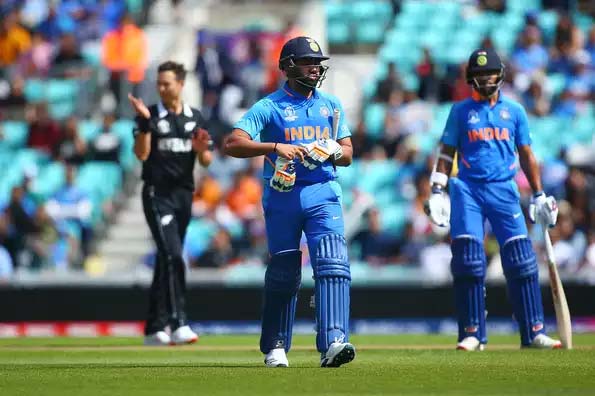 That he's someone with a strike rate of 138 makes him a proven threat in the format.
But Rohit's stats against New Zealand, nonetheless, are far from special.
From 11 matches, the fourth-highest number of appearances in his T20 career (19 against Australia, 15 against Sri Lanka, and 13 against South Africa), Rohit's managed only 213 runs at an underwhelming 21.3.
His highest score is 80. And only 2 of his 19 T20 fifties have come against the Southee-led bowling attack.
Here's something more. His strike rate of 129 against the Kiwis is lesser than what it is against England, South Africa, Bangladesh and Australia.
So in the upcoming India vs New Zealand 3rd T20 2020, can the usually belligerent Sharma return to his famous ways?
Bumrah and Shami's lean economical spells
Two important bowlers that truthfully speaking, any side would want to have in their playing eleven.
Fortunate are India, that in Shami and Bumrah, two express medium pacers, the unit doesn't only have bowlers who are feared but talents that have already collected 65 T20Is wickets.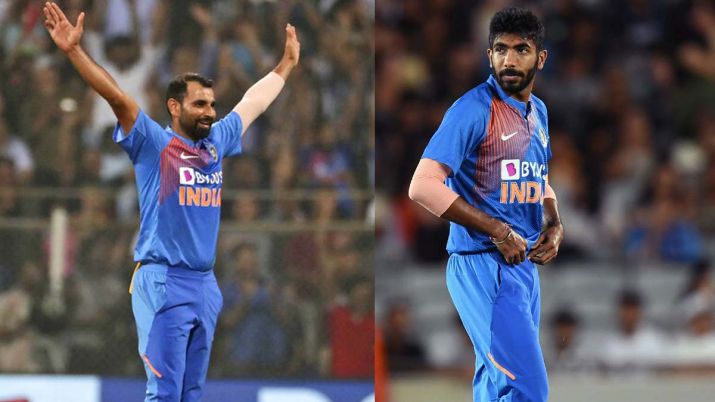 What was impressive particularly in India's victorious run at Auckland a few hours ago was that both bowlers restrained the batsmen comfortably, recording an economy of under 6 an over in the latest contest.
The ability to vary their pace in a move to befuddle the batsmen, it was Bumrah and Shami's joined effort that gave away just 43 runs from 8 overs (4 apiece) that paved the way to India's win.
One of the things to look forward to in the upcoming India vs New Zealand 3rd T20 2020 would be whether the pace department can continue its good work? 
A high- scoring contest
To put it simply, this is precisely what everyone expects in a T20. It's, then, one could say, the common byline in the game's shortest format.
Wondering why? Well, the very concept of the powerplay in favour of the batsmen particularly in the first six overs of an inning promises just this mouth-watering expectation.
It's something that New Zealand made most of in their first game and struggled to cope with in the very next game.
Yet, there's more.
A flying start is something that'll be important specifically from a NZ point of view, the team having already gotten off to a top start by way of their 203 in the first game. Although, most would have wished for similar fate to to prevail in the next game, alas it wasn't to be. 
But that said, it wasn't hard to state that at the heart of the team's struggling score that ultimately yielded just 132 for 5 (Eden Park) was the fact that Indian bowlers had tied down Munro in their last game.
A nearly run-a-ball 26 off 25 wasn't going to help a team that knew it needed far more runs to even consider a chance against a highly in-form India line-up, one that's currently playing in an uninhibited way.
So even as Munro's partner at the other end, Guptill succeeded to a certain effect, managing a quick fire 33 of just 20, Williamson's team soon found out that it wasn't going to be easy.
So among the things to expect in India vs New Zealand 3rd T20 2020 would be the flying start the openers can provide. 
Yet it isn't enough. Williamson, who was on song in the first game, collecting a quickfire fifty, wherein he'd plundered 3 sixes inside the first 15 deliveries of his inning, struggled in the very next game.
You could note minus much effort that his 14 off 20 at Eden Park wasn't truly indicative of a man who seemed in touch. Arguably, the disciplined line maintained by the Indian bowlers had already chained any chances of Kiwi free scoring.
Surely, if the Kiwis are to post a big total, the captain will have to stand up and deliver.  
Also Read: Talking points from India vs NZ 2nd T20I 2020
Can Munro and Guptill's opening stand flourish
A 48-run stand in the second game and an 80-run stand in the opening game, it's not that two of the most powerful openers in the Kiwi line up haven't scored runs or forged useful stands.
In fact, one of the key It's just that none of the two vital efforts compiled by Guptill and Munro have succeeded in taking the side over the line or at least, taken their team to a position of safety or relative comfort. 
If New Zealand are to somehow reverse the tide that until now, has completely gone against their favor, then there's hardly a question about who can assist the struggling side.
Let's not forget that together, Guptill and Munro have complied in excess of 4100 T20 international runs, a fact that clearly indicates the wealth of runs shared by the dazzling duo.
Implicit in this run quantum – for how else would one describe it- rest 5 hundreds and 25 fifties, of which 3 alone have been contributed by the very Baseball-style hitter in Colin Munro.
But that said, what'd matter most for the Kiwis is to ensure that its experienced right hand-and- left hand alliance gets off to a flier, something which considering Shami and Bumrah's incredible spell in the last T20 may not come any easy.
What would be interesting to note in India vs New Zealand 3rd T20 2020 would be whether the two batsmen can counter the short pitched and cleverly disguised deliveries as exhibited in Auckland's second game. 
A hat-trick of fifties for Rahul?
Few batsmen echo the elan and the power in such a polished approach as India's KL Rahul.
A fantastic 56 off 27 balls, including 4 boundaries and 3 sixes in the maiden game of the series and following it up with another clinical exhibition resulting in 57 handy runs collected off just 50 balls, if there's a batsman in sublime touch then it's India's KL Rahul.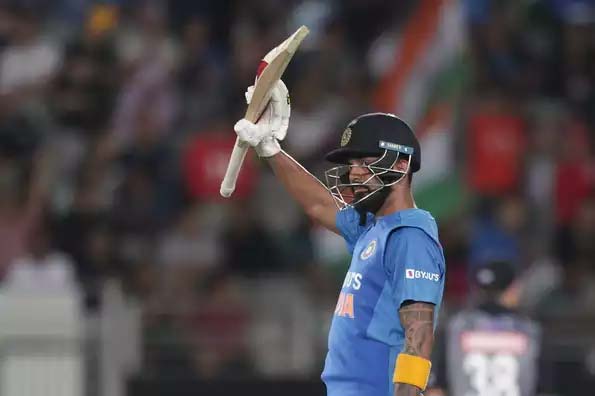 At present, he stands on the cusp of achieving something rare. So what is it?
Currently, the most important question, not only from his team's perspective but also from a fan's point would be whether Rahul- now emerging as a dependable all format batsman- can strike another fifty?
Thus far in his relatively young career, he's never struck a hat- trick of half centuries versus New Zealand in the shortest format. This, it mustn't be forgotten is a format where the Karnataka dasher has already compiled 11 fifties.
That right at the back of his exploits against New Zealand's neighbors- as seen days back on sub-continental pitches, where 147 runs were struck from just 3 games versus Australia- Rahul's continued to agonise bowlers would be stating it mildly.
But one of the key facets to look forward to in India vs New Zealand 3rd T20 2020 would be whether the right hander can cause more grief to the ailing bowling of the Kiwis.