Records are always meant to be broken and while the everyone loves to be on the top of the tally, there are some embarrassing records whose holder will more than appreciate someone bettering them in this respect.
Cricket, also known as the Gentleman's game, is a statistical delight with a number of records being made and broken almost every single day. Every aspiring and active cricketer wants his name to be written in the record books be it for the most number of runs, most number of dismissals or most number of catches.
However, there are some records that are unwantingly being bestowed upon a team or a player whose existence itself is a speckle on their image. Interestingly, when a record is broken, there is always someone who plays exceptionally well and someone who has to be on the receiving side of the other's prowess.
Just as there is always a losing side, there are some players or certain teams that end up leaving the cricket field with their heads hanging down and a nightmare-like embarrassing record reflecting in their respective tally.
While much has been written about the biggest ODI records, here we are looking deep down under for the names in International cricket record books whose holder would like to eradicate their mention.
ODI Records: Six Most Embarrassing Records In 50-Overs Cricket
1. Most expensive over by a Full-Member bowler (35 runs)
Robin Peterson, former South African bowler holds the infamous ODI record of most runs conceded in a single over in One Day International history by a Full-Member nation player ( 6, Wd, 6, 6, 6, 4, 6). Sri Lanka's Thisara Perera hit 5 sixes and a four off South Africa's left-arm-spinner in an ODI match in 2013 at Pallekele.
However, despite giving away 35 runs in one over, Peterson ended his spell with an impressive figure of 1/51 in his seven overs while South Africa won the match rather convincingly by 56 runs.
Overall, this is the second worst over in ODIs as Netherlands' Van Bunge conceded 36 runs in a single over during a World Cup Match in 2007 against South Africa.
2. Worst Duck-To-Innings Ratio
Pakistan's Salman Butt holds the record of the worst duck-to-innings ratio as in his career he has gone for a duck once in every 5 innings. Out of the 78 ODIs in which he has represented Pakistan, Salman Butt has gotten out for a duck in 15 games, which is a surprising ODI record for an opening batsman who boasts of a healthy average of 36.82 runs with eight centuries as well as fourteen fifties.
The second batsman on this list is Sri Lanka's R. Kaluwitharana, with 1:8 duck-to-inning ratio. Although Sanath Jayasuriya tops the tally of the most number of ducks in ODIs (34) by a Sri Lankan cricketer, his duck-to-innings ratio of 1:13 is far better. Similarly, Shahid Afridi has gotten out for the most number of ducks in Pakistani cricket but has a duck-to-inning ratio of 1:13.
3. Most expensive bowler in ODI history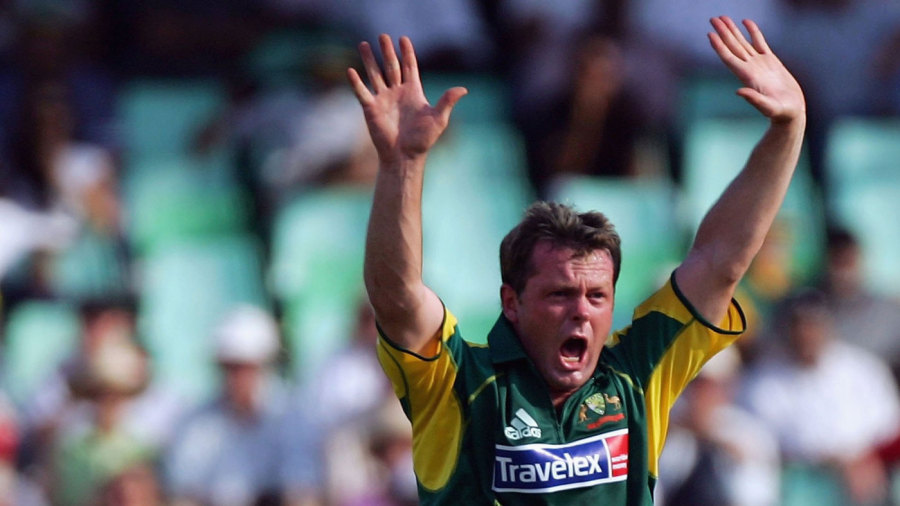 There is this one performance that could result in a player's banishment from the team (not literally) Mick Lewis was one such cricketer. Most of the cricket fans remember Australia's Mick Lewis' infamous spell in a series decider ODI between South Africa and Australia in Johannesburg in 2006, where the fast bowler conceded 113 runs and went wicket-less.
Although Herschelle Gibbs was dropped twice on 44 and then on 108 in his spell, that was the last time we saw him on the international circuit.
4. Slowest century in ODI history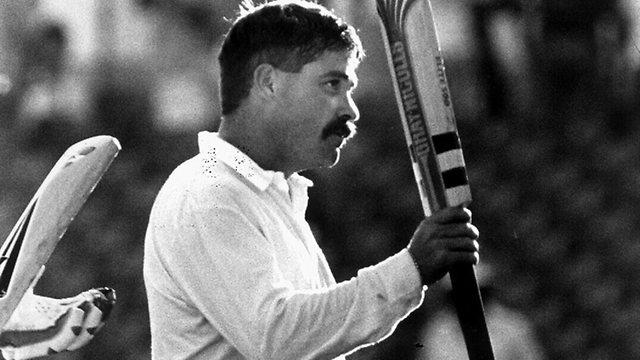 David Boon was said to be an amiable Australian opening batsman who was responsible for recuperating a poor performing Australian side of the early 80s. During an ODI against India at Hobart on 10th December 1991 in the Benson & Hedges World Series, he single-handedly took his team to victory but David Boon ended up registering an unwanted ODI record on his name that still lives.
India won the toss and chose to bat first but a formidable Australian bowling line-up bowled out the visitors' lineup for 175. In response, the hosts saw an effortless chase as David Boon played extremely well according to the condition and scored a 166-ball 100.
5. Longest over in an ODI match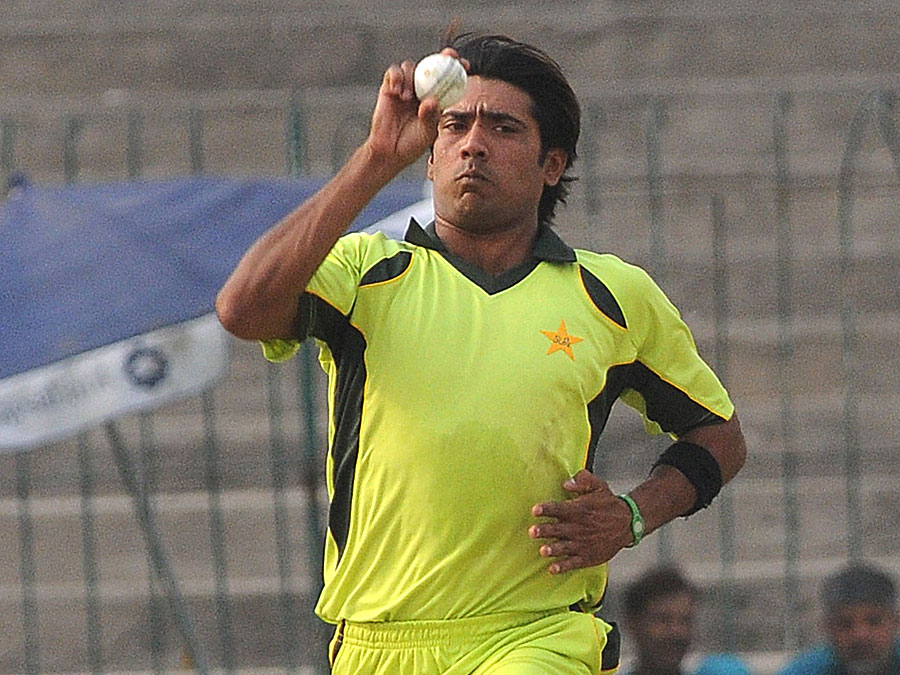 Pakistan's Mohammad Sami has to be the most unfortunate bowler to feature on our list of worst ODI records as he has been picked for bowling the longest over in the format. It was the third over of the Pakistan vs Bangladesh match in 2004 Asia Cup in Colombo where he bowled four no-balls and seven wides in a single over.
Interestingly, Mohammad Sami's previous over was a wicket maiden and he had a bizarre figure of 2-1-22-1 after the 17-bowl over. Which went like this,
Wd-4-2-nb-wd-nb1-0-wd-wd-0-wd-nb-wd-wd-nb-0-4.
The longest over in a Test match is held by Curtly Ambrose of West Indies as he bowled 15 deliveries, including nine no-balls, against Australia at Perth in 1996-97, which means that Sami also holds the record of the longest ever over in cricketing history.
6. ODI Record For The Slowest Fifty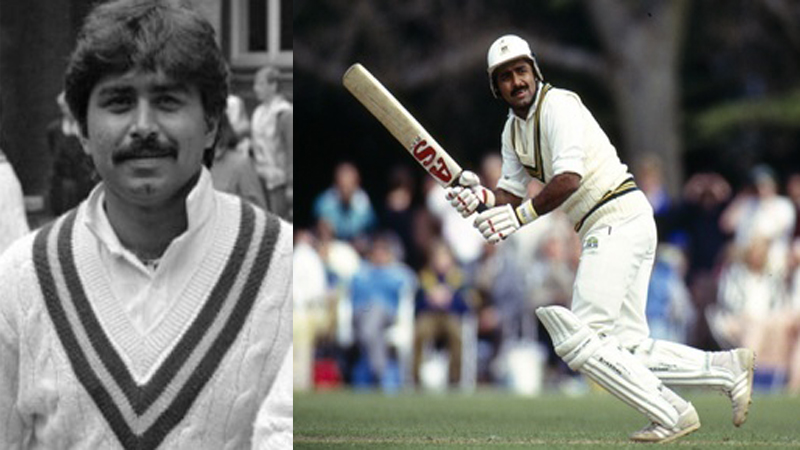 Pakistan's Javed Miandad holds the record of the slowest fifty ever scored by a batsman in 50-overs cricket as he scored 64*-runs with a strike rate of 37.06 against West Indies at Perth during the 6th match of Benson & Hedges World Series on January 1, 1989.
After being put to bat first, Pakistan's batting order was finding it hard to breach the bowling attack of Ian Bishop who took a five-wicket haul in the ODI match. While Pakistan ended up giving an easy target of 141 runs to West Indies, Sir Richie Richardson 79-ball 50 ensured a thumping win with 11.4 overs still remaining to be bowled.
So these were the most embarrassing ODI records which are still to be broken but considering the current era of crickets who give a hell lot of importance to their respective tally, the list is expected to remain untouched for a great amount of time.