The Indian Cricket team has moved on quite a bit, it could be said. What can also be said without this seeming like a clairvoyant declaration by some soothsayer is that the future belongs to those who shall perform and consistently lead by an example. In that regard, it leaves us with a very transparent picture. There's no space for those who lag behind or those who aren't that consistent in the end. You've got to be on the top and constantly at your best if you desire to be in the thick of things for a cricketing outfit that's constantly scoring victories and becoming toplining material in the sport.
In that regard, given that his best is well, past him and that we've already seen him do wonders for his motherland, time and again, MS Dhoni doesn't really fit into the scheme of things for India. Well, not at an age where many around him are successfully forging bright, new (or young) careers and where at 38, Dhoni is clearly not getting any younger.
In fact, the last that anyone saw legendary cricketer; constant ICC tournament winner, big run-scorer, wicketkeeping ace, and the finisher, as they say; in an active international contest was well over half a year ago.
Back in July, amid rains, raised eyebrows, racing hearts and ultimately, big dejection, we saw MS Dhoni on his way back as he was run out by Martin Guptill during a high-octane cricketing semi-final action in the 2019 World Cup (held in the United Kingdom).
The outcome of the tensely contested game was such that New Zealand went straight into the finals while Virat Kohli's India, much to their chagrin and perhaps the great shock of the doting fan, found themselves on the next flight back to the country. MS Dhoni, who wasn't the captain in the tournament where under Virat Kohli's captaincy India went way deep into the business end, wasn't able to take India over the ropes.
Since then, it is needless to quote, a lot of cricket has already taken place. India would get on to play the West Indies, who they hosted immediately after touring the Caribbean for a comprehensive series, post the 2019 World Cup. Post that, India would host South Africa for a Test series which proved to be a nightmare for Faf's men. Later on, India rampaged Bangladesh in the T20s. Next up, they would play Australia, who they successfully defeated in the 3-match ODI series, and finally, they would travel to New Zealand to successfully whitewash the hosts in the give T20s.
Also Read: Cheteshwar Pujara Opens Up On What Test Cricket Means To Him
While there has hardly been any dearth of cricket, the fan being spoilt for a choice- as simple as that- if there was a dearth of someone in the side then it was that of former captain cool: MS Dhoni.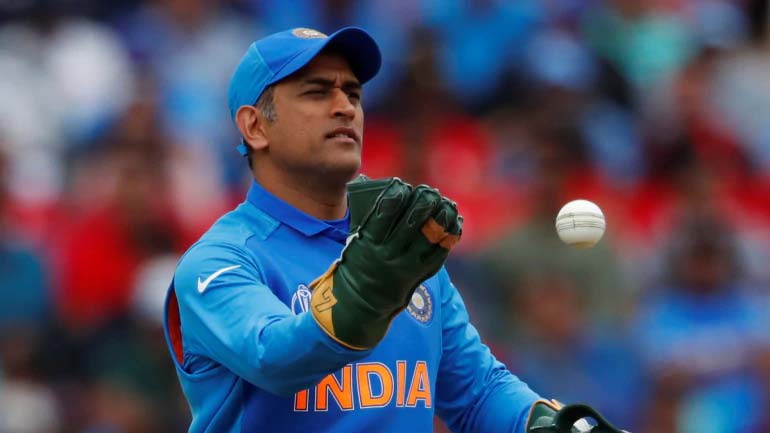 Now, after months of being on the sidelines, having been overlooked by the selectors, MS Dhoni, they are saying, is going to return. So how exactly, you might ask?
Apparently, the biggest cricketing fest of T20s in India is to take place in the form of the impending IPL, and that's exactly where one expects to see MS Dhoni return to the very turf that has made him what he is: the 22 yards.
From March 1, 2020, the IPL will see familiar firepower and inspiration in MS Dhoni assume the familiar captaincy, a role that he's donned with much glee and great success.
So are you ready to see MS Dhoni relive the magic once again?