In the beginning, there was Rahul Dravid. Then, for a brief period, we were reminded of that familiar class and strong batting substance in Ajinkya Rahane. Perhaps, he emerged as someone who could've done a lot more whilst he still has a few years of Test cricket in him. Then, came Cheteshwar Pujara, who is still hanging out strong and holding his ground.
Nearly a decade into Test cricket and a few centuries (nearly in different parts of the Test-playing geography), Cheteshwar Pujara is still batting on.
Not every team, and therefore, not every fan out there has the great luxury to witness yet another "Wall" or "Mr. Dependable" if it might be said after the great initial predecessor hangs the boots.
But then nearly a decade of batting and living strong in Test match Cricket, Cheteshwar Pujara- closing in on 6000 Test runs- is still soldering on.
Soon, in a few hours from now, as the mild warrior from Saurashtra will walk down the crease to bat in New Zealand (for the first of the 2 Tests) we shall once again see familiar resolve and the ability to hold the fort, a quality that has likened Cheteshwar Pujara to the great Rahul Dravid.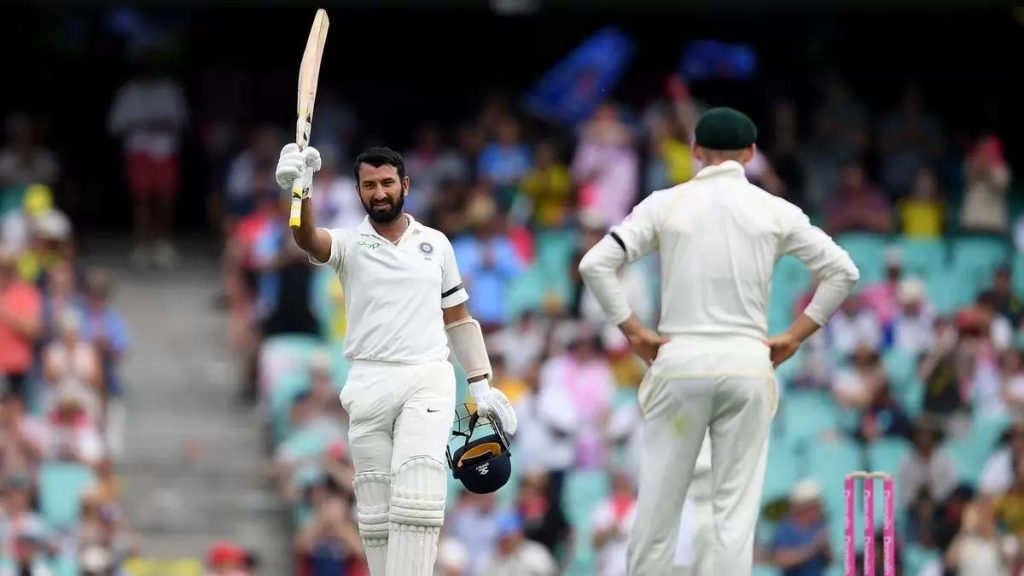 But before the first of the two Tests, Pujara opened up on the meaning of Test cricket and just what importance it holds for him:
First of all, I do agree (On the dying art of defensive Test batting) because when I look at the modern-day youngsters, all of them want to play shots. And yes the future is obviously T20 and ODI cricket. But at the same time, I think there are still diehard Test fans and I am one of those. I always love playing Test cricket at the same time.
Also Read: Will MS Dhoni Be Returning Soon?
He was interacting with Mr. Boria Majumdar, a consulting editor with the famous India Today Group, someone who's written quite a few books on the sport, including the great Sachin Tendulkar's biography, when Cheteshwar Pujara added, "Yes, I would like to play T20 and ODI cricket as well. But yes when you're playing just one format, you put in a lot of hard work, you put in a lot of effort to be successful in that format. This comes from my junior days. Playing long innings and concentrating for hours and hours. It started when I started playing U14 cricket for Saurashtra. In my very first game, I was able to score a triple hundred. That is when I created the habit of playing long innings. That is when my journey started."
But that being said, what's important to remember in Cheteshwar Pujara's journey is the multi-format luxury is not afforded to him, something we've grown accustomed of seeing where it comes to a Ravindra Jadeja and Hardik Pandya- both of whom feature across formats for the "Men in Blue!" Recently, we also saw Mayank Aggarwal making his much-anticipated ODI debut, although, it wasn't the best of outings for the dependable Test batter.
Pujara, on the other hand, doesn't have the luxury of playing all formats. And given that there aren't too many Tests that India play, specifically when one would compare the ODI and T20 ratio each year- in this age of unending cricketing activity- one would have to submit that the opportunity for Pujara to score is here and now.
And that he will have to perform out of his skin, usual to his high standards of commitment if he's to leave a lasting impression- something fans and administrators would hope from him- down in New Zealand.
7 of his 18 Test match centuries have come in the last 2 Cricketing seasons, starting with 2017 and 2018. While Pujara scored a fabulous 837 runs in 2018, he would score a terrific 1140 the year earlier.