MS Dhoni is one of the greatest stories of our generation. Coming from a small, cricket-starved state of Jharkhand, which rarely produces cricketer. MS Dhoni Hairstyle are a rage amongst his fan since every Dhoni fans wants to look like their Idol.
Dhoni climbed the ranks in Indian cricket and became the most successful captain ever, leaving behind the likes of M. Azharuddin and Saurav Ganguly.
Mahendra Singh Dhoni is quite an enigma, himself. He is calm and collected on the field irrespective of the amount of pressure, and quiet and private off it despite being subjected to criticism at times, he always seems to know the right thing to do.
Much has been written about his current form and future in the Indian team after he gave up the captaincy and retires from Test Cricket but the fact that MS Dhoni has given everything to Indian cricket and during his era, the team has touched new heights.
Which takes us to 2004 when MS Dhoni made his Test debut. A young face, youthful energy and that hairstyle. No doubts he is blessed with great hair and likes to experiment with them a lot. From long to bald, donning a Mohawk-like style to finely chopped hair, MS Dhoni has changed his looks several times. It's been more than a decade and we have seen him go crazy with his hair every now and then.
Also Read: MS Dhoni Quotes
His hairstyles have been as quintessential as his career and here we are taking you to MS Dhoni Hairstyle journey throughout his career.
2005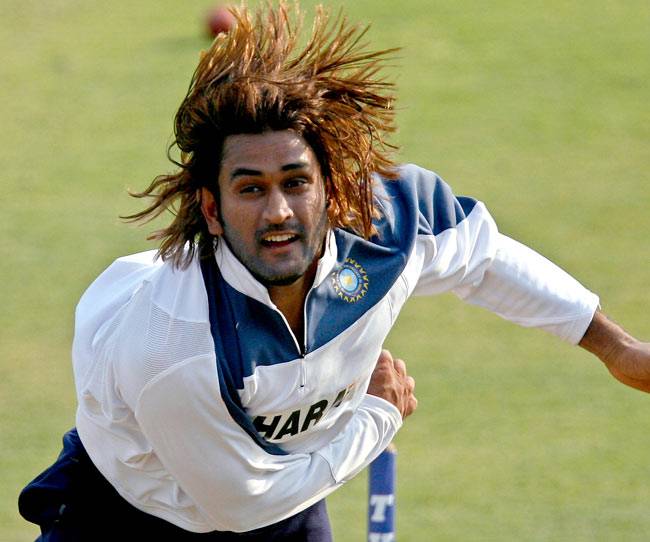 While running their hands through John Abraham's long hair was every woman's fantasy at that time, MS Dhoni came in the International cricket circuit with colored tresses billowing in the air. Interestingly, both became good friends over the course of time and flaunt an almost similar look.
2006 – MS Dhoni Hairstyle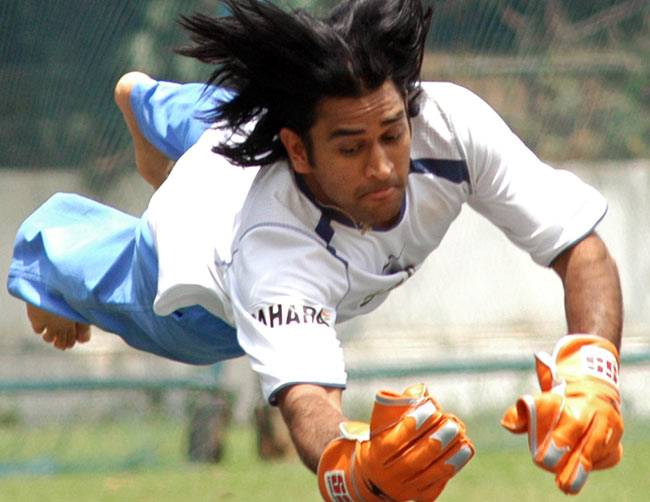 We saw the badly colored hair being replaced by an all-black mane which was a much better and needed improvement from his previously shoddy hair.
2007
After the T20 World Cup MS Dhoni swapped his long mane with a short crop styled spikes in the front. The call of a captain!!
2008 – MS Dhoni Hairstyle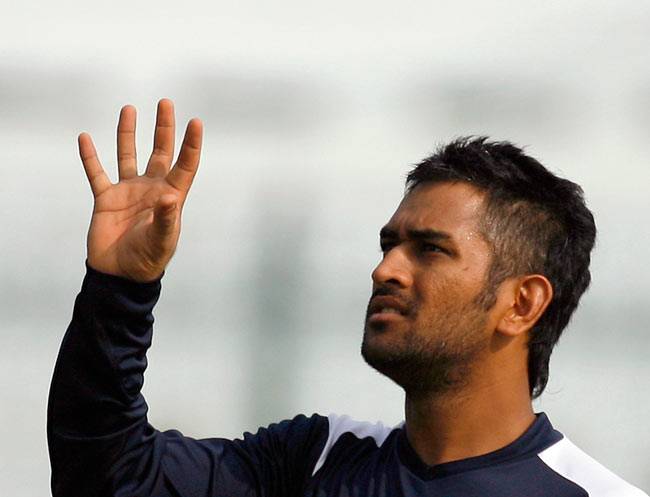 Fades on the sides with concentrated hair on the crown and the nape.
2009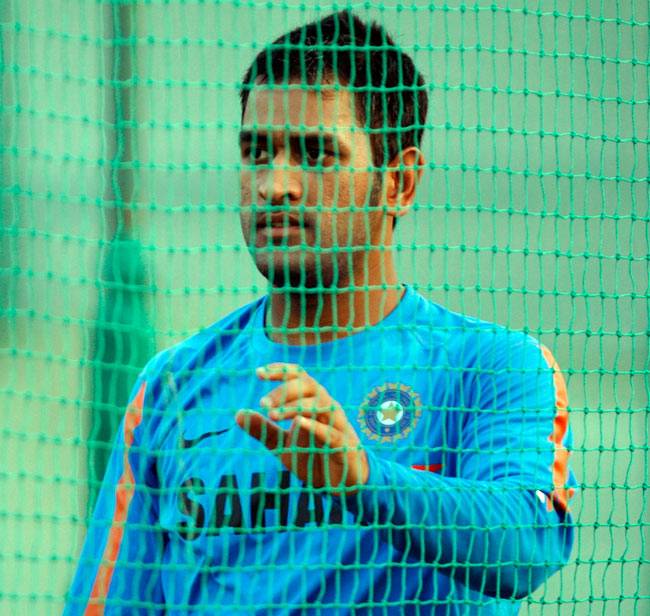 This was more of modification than a new look. MS Dhoni stuck with fades on the sides which were accompanied by long side-burns as well as a heavy crown accentuated with spikes. The perfect all-rounded hairstyle.
2010
This was the year of the biggest shock for MS Dhoni fans when he opted for a buzz cut.
2011 – MS Dhoni Hairstyle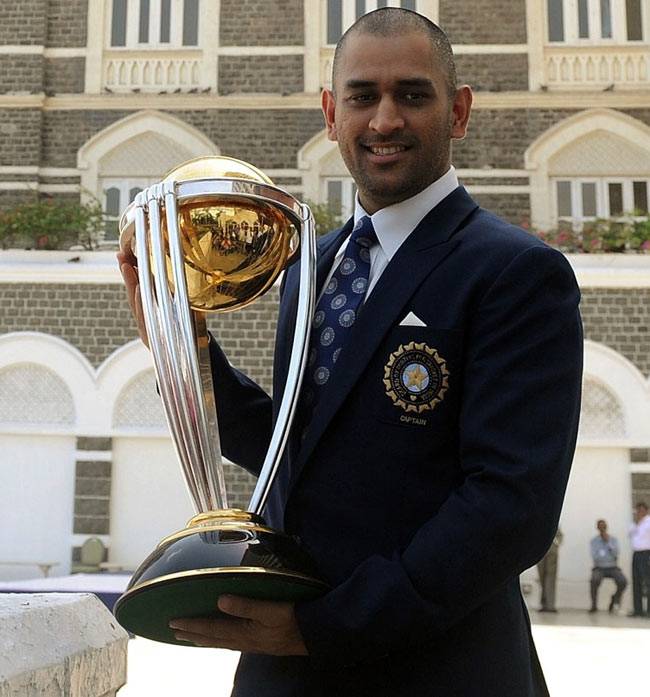 After the ICC World Cup 2011 victory, MS Dhoni upped the ante and went for a bald head but it still looked good on the now matured captain with gray hair. The first time he looked experienced and old.
2012
His love for spikes again blossomed but this time he also opted for faded shades. MS Dhoni wanted the world to know that he has come a long way.
2013
This was a yorker. A Mohawk-like hair does that represented his intentions of bringing back the old 'cool' days back with his bat. This MS Dhoni Hairstyles was by far the most edged look that he ever opted for.
2014 – MS Dhoni Hairstyle
The Mohawk didn't last long and MS Dhoni switched to a heavy crown as well as salt-and-pepper stubble in 2014, which was the same year he retired from the Test format of the game.
2015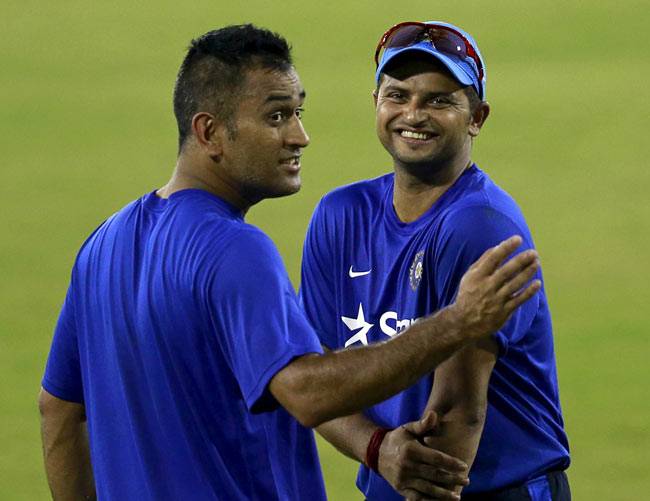 MS Dhoni switched back to faded sides and spikes but flaunted increasing gray hair at the sides, the charm was back, but the struggles with form started.
2016 and Now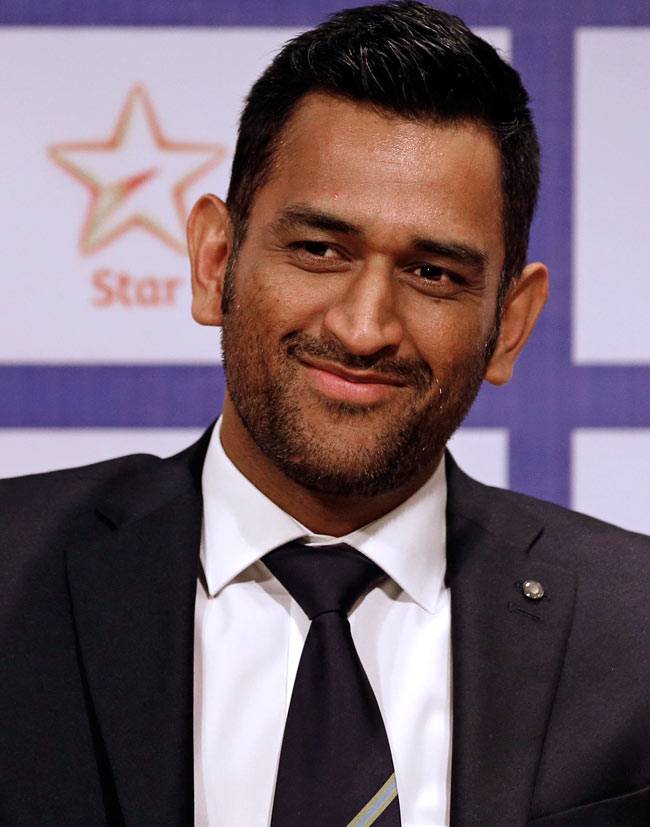 Nothing much changed as the fades, as well as stubble, stayed, however, the sides were clearer but the spikes weren't always there and the crown often got heavy.
If you liked our article on MS Dhoni Hairstyle, do like and comment.