The quintessential captain cool and an embodiment of focus and uncomplicated approach to the game, MS Dhoni has reached a place of permanence among the greats. In Dhoni's ebb remain successes that are hard to match. Twice under his captaincy he's taken the Chennai Super Kings to wear the bejewelled IPL crown, while there are outfits like Delhi Daredevils and Kings XI Punjab that haven't matched the feat even once. He's shaped careers, presided over the transformation of Chennai Super Kings' from being a promising force of neophytes to being a doyen of the IPL and, has given wings to an franchise that flies with tremendous self belief.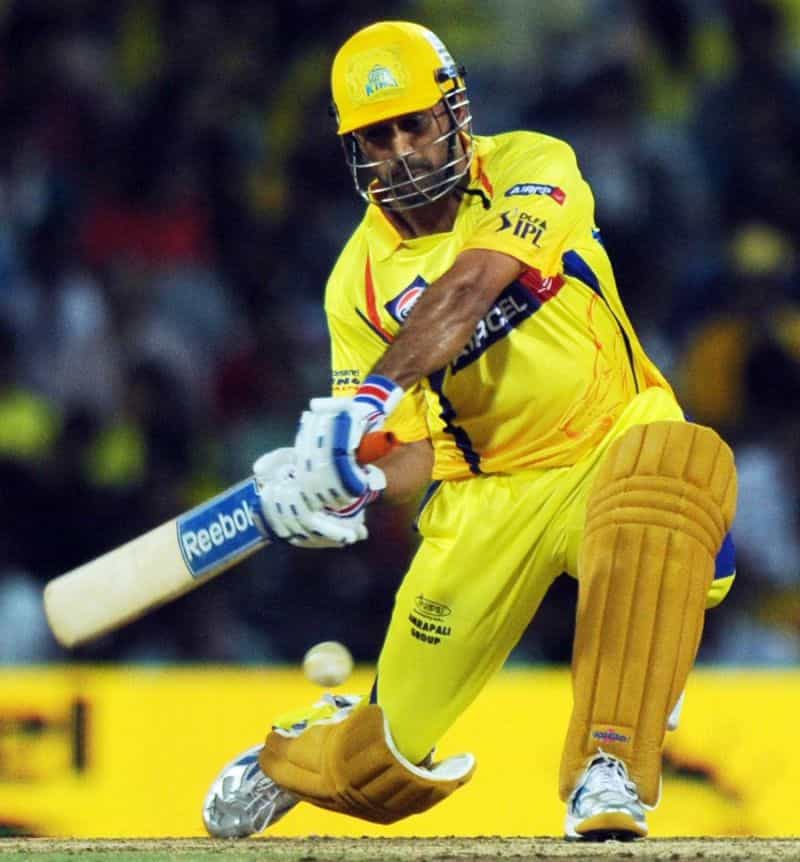 Truth be told, there's this unparalleled excitement and great curiosity about what's to unfold the moment Dhoni with his band of match-winning talents takes to the field. You actually feel that something immense, something big in the context of the game and, something special is about to transpire. Together, Dhoni leads different troika's in the CSK outfit forming an ingenious group with the likes of Ravindra Jadeja and Dwayne Bravo on one hand and with Faf Du Plessis and Murali Vijay on another.
Even on a dull day with the bat, it could be expected that Dhoni may most certainly be busy in gnawing tough plans for taking out his opponents from behind the stumps and usually, that is what happens. We've seen plenty of run out skirmishes and stumpings in the past editions- 2012, 2013 and 2014 that were masterminded by Dhoni himself and there's once again reason to believe that India's legendary agile keeper would be doing a repeat this year too.
Today, if anyone doesn't take the Chennai Super Kings lightly then it's because of the inspirational presence of MS Dhoni, captain courageous over and above, captain cool. Now that he is back to where he belongs- Chennai, being his home away from home- all eyes are transfixed on the much awaited return of a prodigal son.
SEE ALSO: MS Dhoni Hairstyles
Perhaps to a home that had been vacant in the absence of Dhoni's mercurial talent. But purely as a batsman, Dhoni's helicopter shot, that reached peak of global stardom will be once again on display in IPL 2018. His long hits and muscular blows to different sides of the ground have eschewed boundaries inside the stadium and have resulted in making fans come close together.
So that leads us to an important question, which have been the 3 best IPL knocks of MS Dhoni?
70* from 40 balls in 2011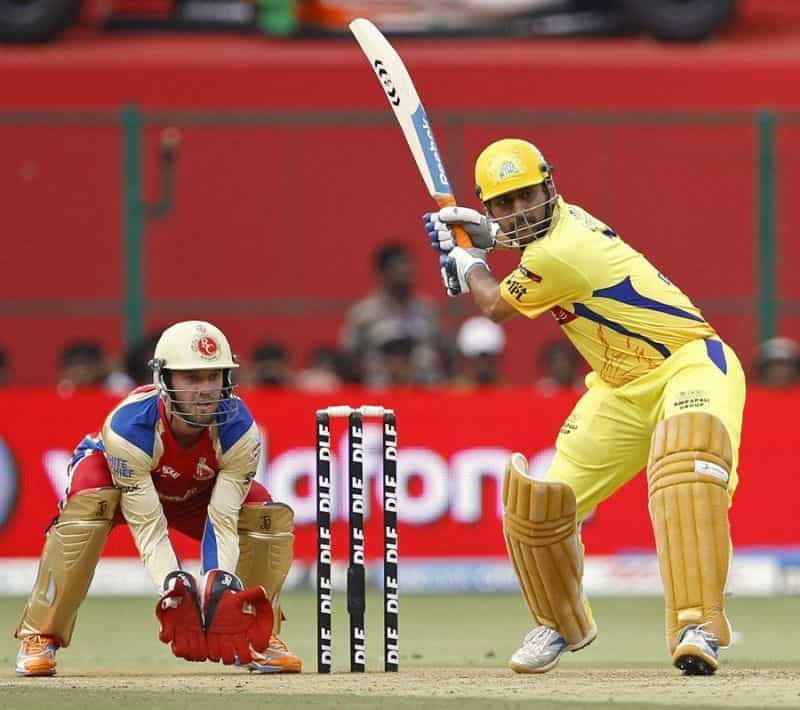 Against a mighty RCB contingent, Dhoni called the shots in his blazing unbeaten 70 off just 40 deliveries. It might have been an easy pitch to bat on, but wasn't the most easy circumstance in which to bat. You don't really feel that comfortable when the scorecard reveals 4 down for 22 from 5.4 overs, do you? But the way Dhoni went about collecting his runs, vital in the context of the match, you felt a surgeon was in midst of an intricate surgery with precision.
Although there were 3 boundaries, Dhoni stuck 6 sixes that gave crowd some joy even as the Chennai Super Kings eventually lost the game.
63* from 19 balls in 2013
Usually when you pounce upon a strike rate in the upper echelons of 300, you feel it is due to a West Indian or an Aussie like Dave Warner. But on this occasion, it was MS Dhoni responsible for some destruction. On this occasion, a team that didn't expect a rancid storm from Mahi's bat was Sunrisers Hyderabad.
Back in 2013, Dhoni, it ought to be said played an inning, which in the context of the game, was one of the most under-appreciated knocks in T20 format. Although, the knock came in the Champion's League, it featured 8 towering sixes, 5 of which came off 1 over off Thisara Perera. Dhoni first brought up his 50 off just 16 deliveries then, scored 13 off the next 3 balls.
This was to be a match-winning effort that saw CSK win by 12 runs.
65 off 30 balls in 2008
You know what's on the cards when you play on a flat batting deck in the Chinnaswamy. Lots of fiery explosions from the bat, what else? This is precisely what MS brought to his side's inaugural game against the Royal Challengers back in 2008. Despite CSK getting off to a decent start, they were reduced to 82-3 off 15. Losing the top order wasn't the best of feelings. Then came about a rather unexpected Dhoni storm that saw Bangalore being forced and pushed to the backfoot.
The way Dhoni used his footwork to spinners, lifting them into the stands made for some coaching guide manual. To this day, it remains a thundering inning that few others have bettered in the IPL and perhaps kickstarted Chennai's besotted love for their Mahi.