The Australians have always painted the great game of cricket in vivid colours; decorating the canvass of the sport with sheer zeal and an endless search for greatness. A search, which eventually yields a surge for greatness. Whether you speak of the great Sir Don or Victor Trumper, Belinda Clarke or Steve Waugh, and in the current generation- Steve Smith or Pat Cummins, the Australians by virtue of their sheer consistency and often mind-bending numbers- raised the bar of excellence in the sport. But no list of tremendous Australian talents can ever be rendered complete without mentioning one name that commands as much respect as adulation- Meg Lanning.
Born in Singapore, hailing from Australia but a name revered around the entire world, Meg Lanning has blazed a trail for many to follow. Under her leadership, the Australian women's team have scaled a peak that even the men's mighty unit failed to reach, whether one speaks of the team in the 1990s or the mid-2000s- the unbeaten streak of 22 consecutive ODI wins.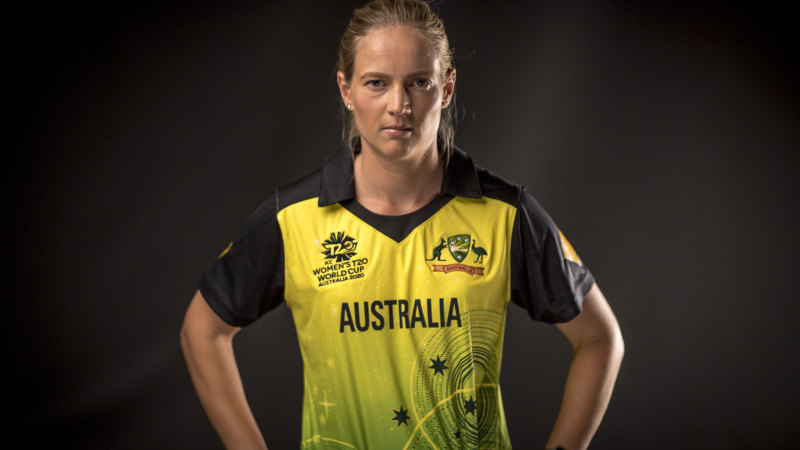 A batswoman par excellence, a captain around whom the team sticks like glue, Meg Lanning is a great binding factor of the Australian women's cricket. Frankly, she could well be a natural pick in several ideal playing eleven(s) of many a male cricketer. Her tendency to score runs quickly and score lots of them have elevated Australia to a position of ascendency, regardless of format or opposition. So it's pretty obvious that when a batswoman with over 7,000 international runs against her name says an important statement with regards to the women's game, it ought to be taken seriously.
Recently, the hitter of a famous 133 in women's ODI Ashes (vs England), Meg Lanning got candid in expressing her true feeling regarding Test match cricket. Stating in no uncertain terms that women's Test cricket should be a five-day event instead of remaining what it is, at present, a four-dayer, here's what the great right-hander had to say:
I think it probably makes sense to take it out to five days, we saw in the last two, the Test match we played against England and the one just recently with England and India that there was a little bit of rain around and once that happens, it makes it pretty difficult to get a result," she said.
"So I think pushing out the five days makes a lot of sense and I think you will get more results and then teams pushing for that."
But in addition to the above, the woman with 16 ODI centuries against her name also shared her excitement at locking horns against India, later this year, where the Indian tour Down Under would also include a day-nighter at Perth!
She'd say, "It's really exciting that they've (India) agreed to play in a Test match and they're very willing to do it having played England as well!"
Also Read: Mithali Raj On The Importance Of The Pink Ball Test For Indian Cricket!
Truth be told, there's been a fair deal of drawn contests where it comes to women's Test cricket. The recent Test match featuring India in England also ended in a draw but had that been a five-dayer, we may probably have seen the hosts right on top. That this is a sport that beckons massive participation and, without a doubt, a result-oriented way forward, must truly make the elite administrators give it all a clear space for new thinking.
If we are to make women's cricket more interesting and accommodating for active viewership then perhaps the time has come to make space for that change. Well said Meg Lanning for if the likes of your good self would not say a word or two about what needs to be changed, then who will speak as an ambassador of the women's game?