He's one of the finest batsmen India has ever produced. And that will stay that way for time immemorial. At present, he's the ring-leader of a very special core of modern batsmen who are considered the finest in the game, a table-topping name in an elitist league we identify as "Fab Four!" Moreover, he's a fine and daring captain in all three formats of the game.
Not a day goes by in the history of the game we so love where someone somewhere isn't praising Virat Kohli. Batsman-par-excellence and an excellent record-maker, Virat Kohli is to cricket what Michael Schumacher has been to Formula 1 Grand Prix racing or what the great Michael Jackson was to the ebb of Pop Music.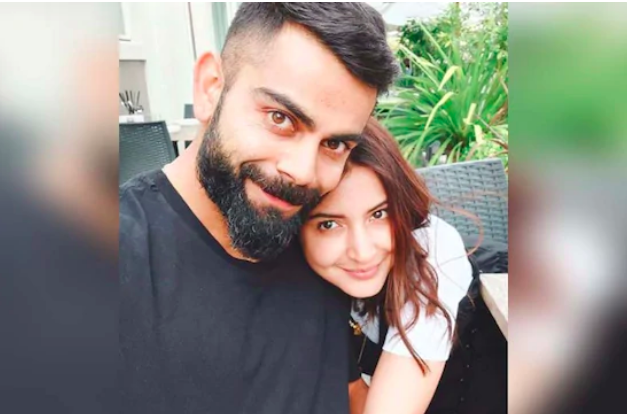 A legend. A man second to none where it comes to possessing batting greatness. Virat Kohli is all this and more; the hero to countless who see in cricket the great respite from boredom and inactivity, the right vacuum to fill a void that no other force but the gentleman's game can fill.
Now, the doting husband Virat Kohli has done something on his beloved wife's context that should give us an indication of why he's a complete man in that sense.
According to a recent social media snippet on the ace batsman from India, Virat Kohli lavished praise on wife, popular film actor-producer Anushka Sharma and had several nice things to say about her.
In fact, so keen was he in sharing positive words on his wife that Virat Kohli actually confessed that he might have never changed as a person had he not met the famous actress behind such hits like Rab Ne Bana Di Jodi, Band Baja Baraat among others.
Apparently, the fine words on wifey dearest were shared during a recent conversation with his India teammate Mayank Agarwal, who is the host of "Open Nets With Mayank," wherein Kohli shared:
"I give Anushka full credit for making me see a different side of things altogether. I'm so grateful that Anushka is my life partner as she made me realise a lot of things that are to do with the larger picture. My responsibility as a player, my responsibility with who I am today, what that brings along with it. Setting an example for people in the right manner. All these things have come from Anushka."
But is that all or was it that the man associated with the glowing and gorgeous cover drive had other things to say as well?
"If I hadn't met Anushka I might not have changed as I was not an open person and was very rigid and she's made me change as a person for good," Kohli went on to add.
Suggested Read: Here's What You Need To Know About IPL 2020
That being said, it can now be said for certain that given the rich praise that Virat had for his actor wife, he's given what in social media lingo, we identify as "couple goals."
The true batsman who cares for the team he leads with pride and the wife he simply cannot imagine his life and as told, the great 'transformation' without. Brilliant, isn't it?