More runs than Lara or Sachin, more hundreds than Ponting or Sangakkara, more achievements than Inzamam, Mark Waugh or Andrew Flintoff- just how big is Jacques Kallis as a cricketer? As the South African legend turns 46, ever so coyly outside the realm of the sport he took to mighty heights, time is right to set the Jacques Kallis Records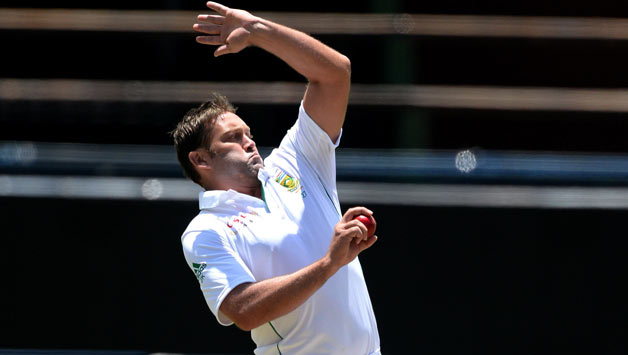 In an age where Cricket swiftly went from being a gentleman's sport to becoming a turf for verbal wars and mind games- becoming a heated zone in the 2000s having been swiftly competitive in the 1990s, Kallis was a constant figure of grace and poise.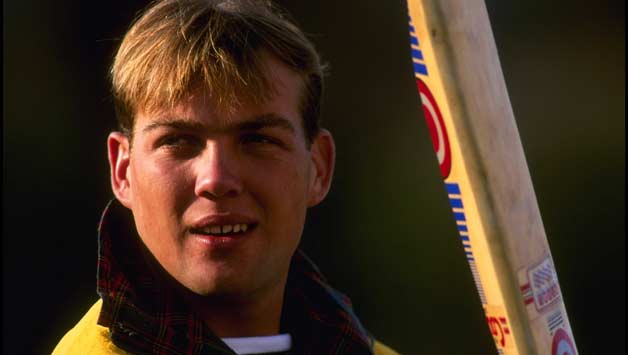 Not the one to resort to shenanigans, also not the one to bow down to pressure, Jacques Kallis continued to persevere and scale great heights: never for self-interest but always for the glory of South Africa.
We attempt to understand 5 reasons that make Jacques Kallis an all-time great of the game: Jacques Kallis Records
1. An exceptional all-round presence that may never be bettered: Jacques Kallis Records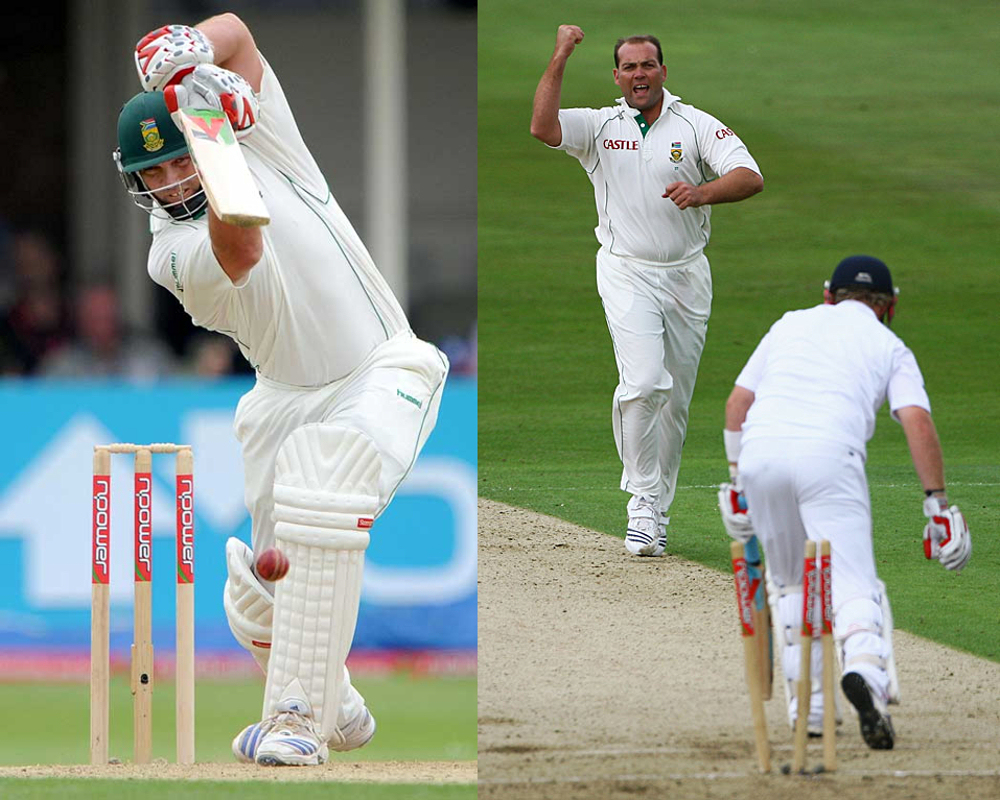 No mention of this great game can be rendered complete without mentioning some exceptional all round greats- Sobers, Imran Khan or Ian Botham.
But where modern cricket is concerned, no other international cricketer is cited in the same marque of respect as these greats other than Jacques Henry Kallis.
As an athlete, Kallis an undeniable giant of the game, finished with 292 Test victims and 273 ODI wickets, apart from a mighty aggregation of 13289 Test and 11579 ODI runs. But Kallis' enigma isn't underlined there.
It is when you realise that in a spate of playing 166 Tests, he kept up with an economy rate of under 3 an over, having scalped 5 five-for's in addition to striking 45 Test hundreds that you begin to wrap your brains around Kallis' astonishing achievements.
Other than Kallis, only Australia's recent retiree Shane Watson has managed to come in striking distance of the Cape-Towner, but not where accomplishments are concerned, but where class and capability hold value.
2. A bigger contributor to the sport than Sachin or Lara?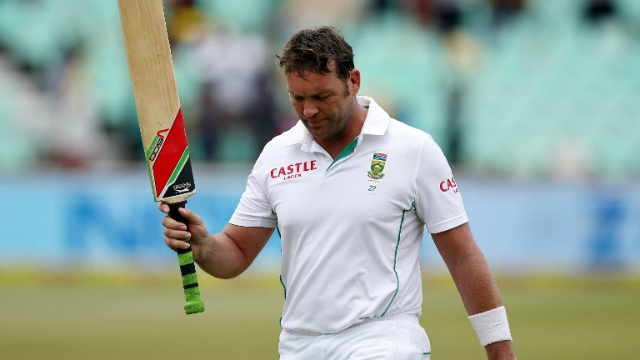 Truth be told, Kallis' contribution to his country and, thus to the sport is both bigger in statistical value as in the impact it had on lifting his team' status.
While condescension of critics would disregard the tall order of achievements that Kallis gathered in a long run in the sport in front of the panache of Tendulkar or the flair of Lara, truth certainly points to a different direction.
Where pure batting is concerned, Kallis leapfrogs Brian Lara by some margin; against Lara's 11953 Test runs, Jack struck a feisty 13289 runs, some 1300 runs in excess. Even as Kallis' tally of hundreds- 45, an imposing number in its right is 4 better than Ricky Ponting's tally, he is around 2600 Test runs bereft of Tendulkar's humongous Test tally.
But that said, an area where Kallis stands as a mighty above that of Lara, Sachin or Ricky Ponting is his Test average. With an astonishing average of 55, the famous batting trio lag behind the Hulk of South Africa.
Even as Sachin had the services of Dravid, Saurav and, Laxman and, Lara for a large part of his glowing career fought titanic duels with just Chanderpaul playing the savior on few occasions, South Africa's number 3 in ODIs and number 4 in Tests shouldered the responsibility of scoring the bulwark of the sides' runs.
Suggested Read: Hashim Amla Records 
3. Jacques Kallis Records: A Reservoir of Patience
Greatness doesn't come to embrace those alone who leave behind a mighty stack of accomplishments. Greatness comes to those who conduct themselves with a sterling character. In an age where Cricket gradually but surely started gravitating toward the T20 phenomenon, the by-line of today's sport, it is a perplexing but comforting to visit Jacques Kallis' Test record.
Where Tests are concerned, none of Kallis' contemporaries save Rahul Dravid have faced as many deliveries as the Protean, including the likes of Sangakkara, Mahela or Ricky Ponting.
Even Lara with 19753 Test deliveries falls mightily shy of the number of deliveries that Kallis stayed on the wicket facing: 28903. This is several times more than the number of balls famous Sri Lankan duo of Sangakkara- 22822 or Mahela- 22959 faced.
At a time where Cricket often produces short-lived idols, such as Sanjay Manjrekar or Justin Kemp, Lance Klusener or Dominic Cork, Kallis, it must be noted competed for an exemplary 18 years in the middle.
4. An outstanding athlete: Jacques Kallis Records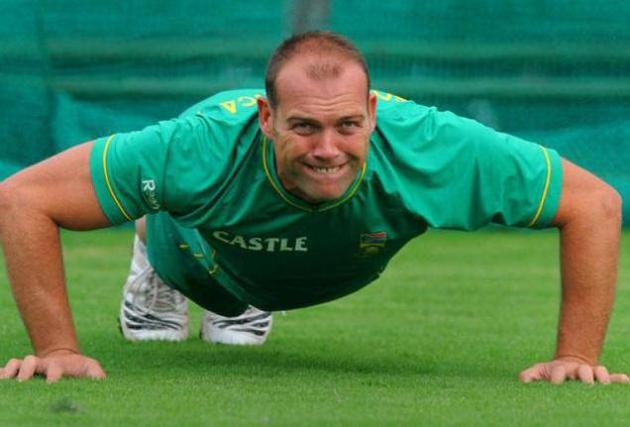 It isn't uncommon to note that the modern day cricketer thrives on a high-carbs, low fat, high energy diet; one that's built on the painfully tedious regimen of muscle building inside the mechanical confines of a gym.
But back in the 1990s, a throwback to the epitome of the classic Lara vs Tendulkar years when South Africa's quiet soldier emerged from the shadows courtesy that brilliant 111 against New Zealand at Perth, fitness was also a constituent of mental strength and agility.
Who better to personify outstanding fitness in competitive cricket other than Jacques Kallis?
When Kallis rushed in to bowl to batsmen, with those broad-shouldered arms and vulpine jawline- neither too tall to be dubbed a harrowing giant nor short to be touted as a pocket dynamo- batsmen, sighed holding their breath. His wasn't annoyingly quick speed. Kallis wasn't what Bill Lawry would call a 'ripper'.
But even then, those 130-136 k/hr deliveries had the nip of bounce and twick of turn to surprise the best in business.
When out there on the batting surface, Kallis was anything but a man with wavering concentration. At best, during his peak performances in that match saving hundred at Perth and those brilliant ODI gems of 1999 and 2003 World Cups, Kallis was a figure of great poise and magnificent concentration.
In keeping his beefy body in shape with the many astonishing demands of playing continuous cricket, Kallis was a body of dedication; his body a physical temple he protected with studious caution.
5. The man who didn't need a nickname, yet, made heads turn in admiration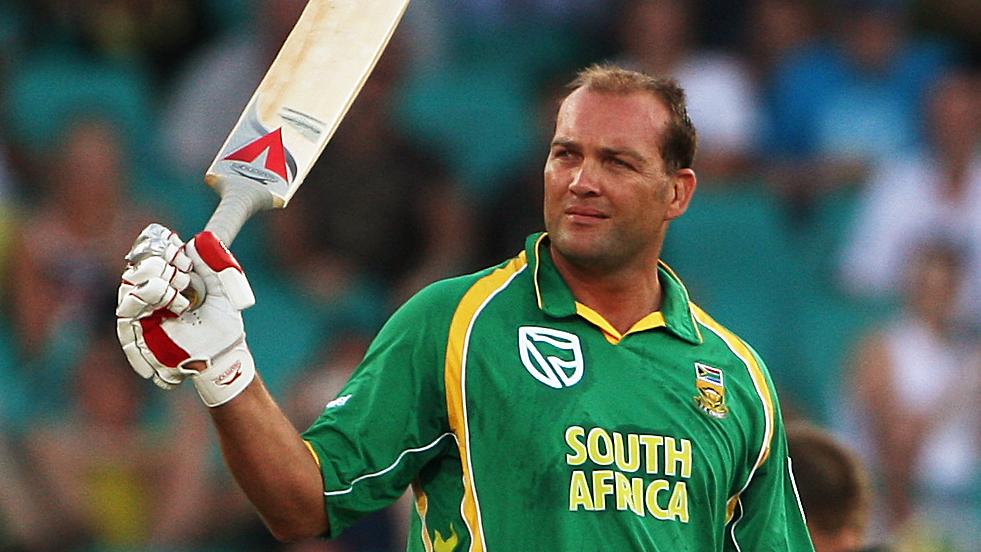 Perhaps, it is a fact that often misses the eye of Kallis-critics, those who dub his batting too 'copybook' or 'orthodox' to ever fashion some elegance that here was a South African who may have given to pressures or anxieties. But didn't.
For someone to lose both his parents when he was in an impressionable age, Kallis, who even survived a harrowing accident in a sports car, persevered in the same sport that's infamously claimed many like Alan Mulally, Marcus Trescothick and, Ridley Jacobs with depression. The trio watch the sport from sidelines and gave up before attaining what they could've.
It is even more bewildering that despite soldiering on bravely for South Africa, being the template South Africa punched its opponents world-over, Kallis hasn't been yet anointed with a nickname. Even as you have Master Blaster for Tendulkar, Punter for Ponting and 'The Prince' for Lara, there's no sobriquet that comes to the mind when the name of Jacques Kallis is taken.
But maybe it suffices to say that Kallis was someone who didn't need a nickname. For someone whose defensive techniques were pleasing to the eye as was his handsome face- often submerged in sagely silence, unassuming, unrelenting to any crucial match situation- it's enough to say that Kallis is fine sans any nickname.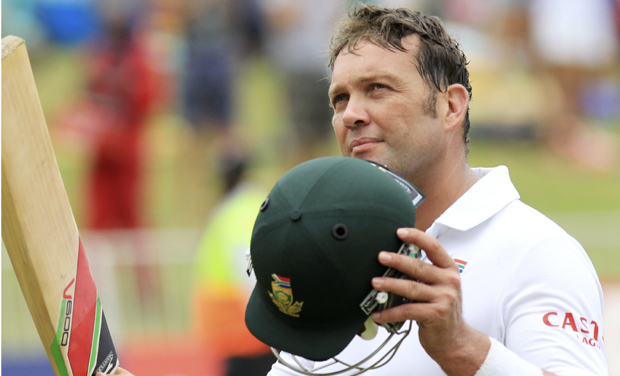 For those who would've seen the 42-year-old Cape Town at the height of his powers, it was very evident that Jacques Kallis was, and shall be the immovable rock of South African cricket.