Hashim Amla, the 'Bearded Wonder' of South Africa, has bid adieu to international cricket. The top-order batsman was one of the greatest to have played the game and his elegance, grace and monk-like persona will inspire generations of cricketers for years to come. Amla had a glittering 15-year international career that he should be proud of and created several records that shall not be surpassed for a long time. Here, we look at some of the best and most interesting Hashim Amla records.
1. Only triple centurion of South Africa: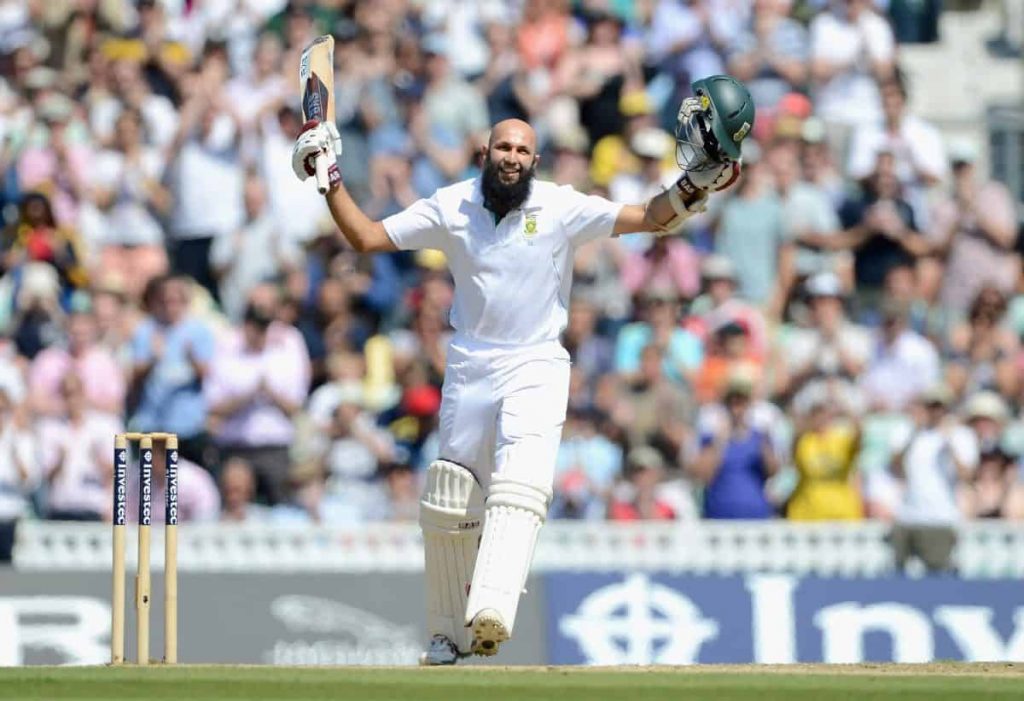 Amla's highest Test score was a magnificent unbeaten 311 against England at The Oval in 2012. Not only is this Amla's highest Test score, it is also the only tripe hundred in Test cricket by a South African player. The second on the list is AB de Villiers with his 278* against Pakistan at Abu Dhabi.
2. The second highest run-getter in Tests for South Africa: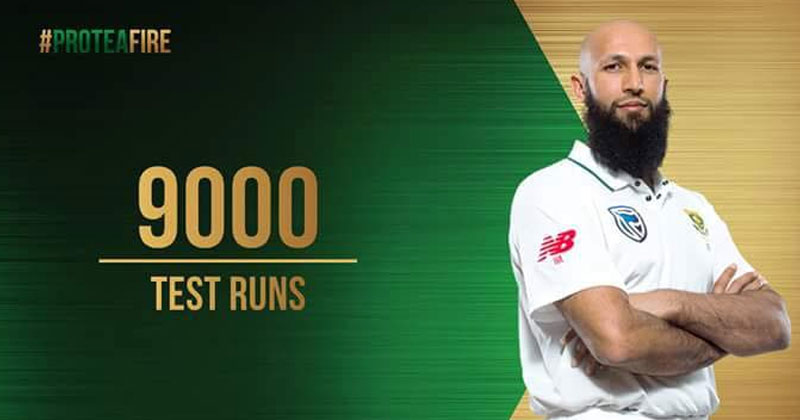 Hashim Amla ended his Test career with 9282 runs in 124 Tests at 46.64.
He is the second-highest run-getter for South Africa in Test history after
Jacques Kallis who had a whopping 13,206 runs in 165 Tests.
From the current team, only Faf Du Plessis (3608 runs) comes next to Amla. But he is already 35 years of age and hence it is likely that Amla would remain in the second spot for years to come.
3. 1,000 runs or more in a calendar year in Tests thrice:
Amla was at the peak of his Test powers from 2008-2012. In this phase, he went on to amass 1000-plus Test runs thrice in a calendar year – 1161 runs in 15 Tests in 2008, 1249 runs in 11 Tests in 2010 and 1064 runs in 10 Tests in 2012. He came close to this mark again in 2017, but fell short 53 runs as he managed 947 runs in 12 Tests. The only South African who has done it more times is Kallis, who scored 1000-plus runs in a calendar year on 5 occasions in Tests.
4. Second highest series average:
On South Africa's tour to India in 2010, Amla produced an incredible performance – 490 runs in 3 innings with 3 hundreds and an astonishing average of 490.00. That is the second highest series average in Test cricket after Wally Hammond's 563.00 in 1932-33. The tally of 490 runs is also the highest by a South African in a two-Test series. He had scores of 253* at Nagpur, followed by 114 and 123* at Kolkata.
5. Hashim Amla Records – The underrated ODI marvel: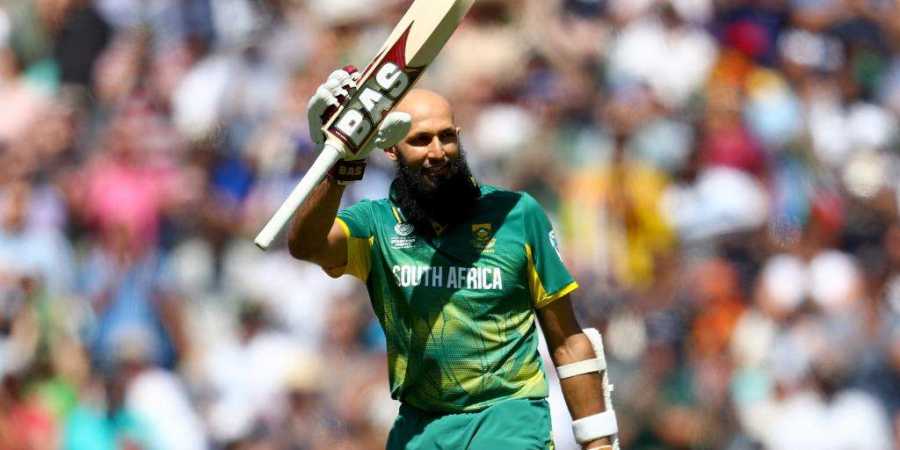 While Amla is widely regarded as one of the greatest Test players to have played the game, his records in ODIs are no less remarkable. Currently, Amla remains the quickest batsman in the world to reach the milestones of 2000 (40 innings), 3000 (57 innings), 4000 (81 innings), 5000 (101 innings), 6000 (123 innings) and 7000 ODI runs (150 innings). It will take someone special to overtake those records.
6. Third highest run-getter in ODI cricket for South Africa:
Hashim Amla collected 8113 runs in 181 ODIs at an average of 49.46. He is the third-highest run-getter for South Africa in history after AB De Villiers (9427 runs) and Jacques Kallis (11,550 runs). Amla is likely to stay in that position for a long time as the only batsmen from the current South African Test team who can come close to his numbers are Faf du Plessis and Quinton De Kock.
7. Most centuries for South Africa in ODIs:
Amla's glittering ODI career saw him score 27 hundreds – the most by any South African in history – in just 181 matches. The next on the list is AB de Villiers with 25 hundreds in 223 ODIs. But since De Villiers has already retired from the game, the only who can come close to Amla's record is Quintin de Kock who has 14 ODI hundreds.
8. Highest individual scorer in Australia v South Africa T20Is:
Amla also enjoyed playing T20I cricket and his highest score in the format was an unbeaten 97 off 62 balls against Australia at Cape Town in 2016. Incidentally, that is the highest individual score in T20Is between Australia and South Africa. That's a pretty neat record to have for someone who is widely regarded as a slow batsman.
So here was the list of the best and most interesting Hashim Amla records. Do you have any particular record that you would like to add to this list? Please comment below.