The India vs South Africa Test series is all set to begin from the 2nd of October. It will be an interesting challenge for the visiting South African side who are a team in transition. It important to realize that players like Dale Steyn, AB De Villiers and Hashim Amla will no longer be playing Test for South Africa which will certainly effect their balance. However, through the last few decades the two teams have shared a good rivalry and some intense moments in Test cricket.
The upcoming India vs South Africa Test series should see some memorable individual performances from both sides given the healthy amount of talent on display. As we wait for this Test contest to begin, it would be the perfect time to look back at some of the unforgettable performances in India-South Africa Test history.
Virender Sehwag's brutal 319 demolishes South Africa – Chennai, 2008:
The India vs South Africa Test series has seen several unforgettable moments. This one was a brutal reminder to the world of how effective and dangerous Virender Sehwag can be. In his playing days, Sehwag had made batting simple – see the ball, hit the ball.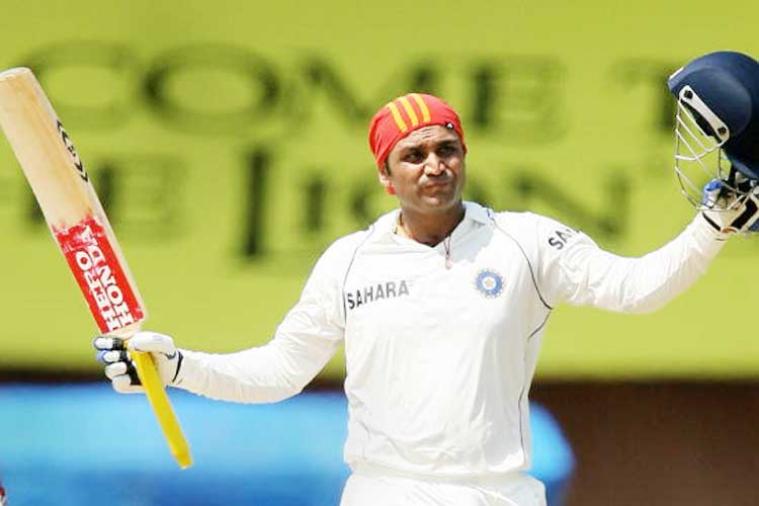 The aggressive Indian batsman had made Test bating exciting on his heydays and destroyed attacks by compiling colossal scores. In the 1st Test between India and South Africa at Chennai in 2008, Sehwag was at his dangerous best. After South Africa had posted a massive total of 540 in the 1st innings, the home side had come close to it to save the Test. It was Sehwag who led the charge by absolutely shredding a strong South African bowling unit – that included Dale Steyn, Morne Morkel and Makhaya Ntini – to pieces. With his terrific hand-eye co-ordination, Sehwag launched a nonchalant assault and reached a career-best 319 off just 304 balls with 42 fours and 5 sixes – his second triple hundred and also the highest ever Test score by an Indian. No other batsman in the India vs South Africa Test series is yet to score a triple hundred yet.
India vs South Africa Test series – Sachin Tendulkar's sizzling 169 saves India the blushes- Cape Town, 1997:
The India vs South Africa Test series in South Africa in 1996-97 turned out to be a forgettable one for the visiting Indian side. After losing the first Test at Durban, they were in complete tatters at 5-58 in the second Test at Cape Town after South Africa had piled on a huge 529-7.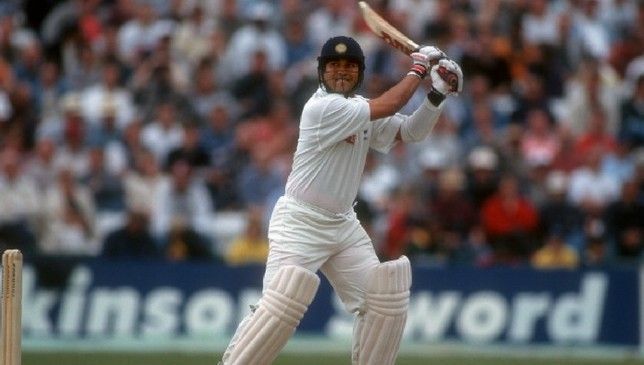 It looked all over for India then. However, Indian batting superstar Sachin Tendulkar was at the crease. Just when Indian fans were about to give up, the Indian captain stood up and went on to play one of his finest knocks ever. In tough conditions and against an attack that had a rampaging Alan Donald and Shaun Pollock, Sachin score a masterful 169 off 254 balls with 26 fours to save India the blushes. Along with Mohammad Azharuddin (115), Sachin launched a ruthless assault on their bowling and displayed some truly magnificent strokeplay that was breathtaking to witness.
Sachin's majestic effort helped India reach a respectable 359. However, that wasn't enough as India lost the match by 282 runs.
Daryll Cullinan's valiant century helps saves South Africa from certain defeat – Johannesburg, 1997:
In the India vs South Africa Test series in South Africa in 1996-97 was turning out to be a nightmare for the visiting Indian side. They had lost the first two Tests and needed something special to leave an impression in the 3rd and final Test at Johannesburg.
Surprisingly, the Indian team put up a collective effort and was better than the hosts all through the Test. In the final innings, South Africa were set a tough target of 356 on an uneven Wanderers pitch and had been reduced to 7-95. India were looking for a rare victory now. It must be remembered, that India had never won a Test in South Africa then and were close to making history. However, Daryll Cullinan stood in their way.
With the bowlers giving it their all, the South African middle-order batsman showed remarkable composure to thwart them. The ball moved around viciously, but Cullinan showed exemplary character and didn't play a false stroke. He played well with the tail and kept punishing any bad ball. Eventually, Cullinan remained unbeaten on an outstanding 122 with 15 fours and a six. This effort was enough for South Africa from certain defeat as the Test ended in a draw.
India vs South Africa Test series- Lance Klusener destroys India on debut with sensational eight-wicket haul – Kolkata, 1996:
Lance Klusener often reserved his best for India. The burly South African all-rounder had some truly special moments against India – both with the bat and the ball. However, none would be more memorable than the one of his Test debut.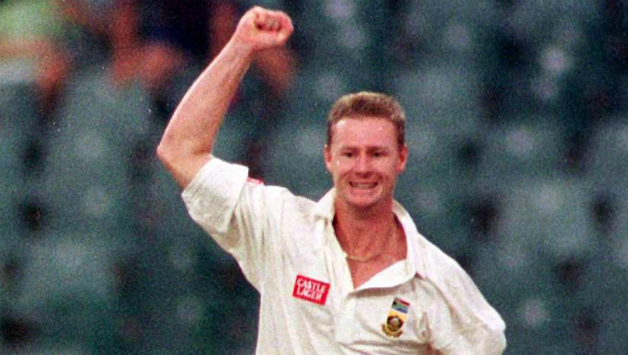 The South African side didn't gave a great start to their tour of India in 1996 after they lost the first Test at Ahmedabad. It looked like the India vs South Africa Test series would be going the home side's way. However, the second Test at Kolkata turned things around for the Proteas. Debutant Lance Klusener was the one who made the biggest impact in the match.
After India were set a massive target of 467 for victory, the home side was looking for a draw. But Klusener's seam bowling effort completely destroyed them. Playing his maiden Test match, Klusener displayed great skills as he moved the ball around and extracted good bounce on a true Eden Gardens pitch. The Indian batsmen had no answers to Klusener's sharp bowling and were bundled out for only 137. Klusener ended with sensational figures of 8-64 – the best bowling figures yet in India-South Africa Tests.
Sreesanth records sensational spells earns India maiden Test win in South Africa – Johannesburg, 2006:
India vs South Africa Test series in South Africa used to always ended in disappointments for India before 2006.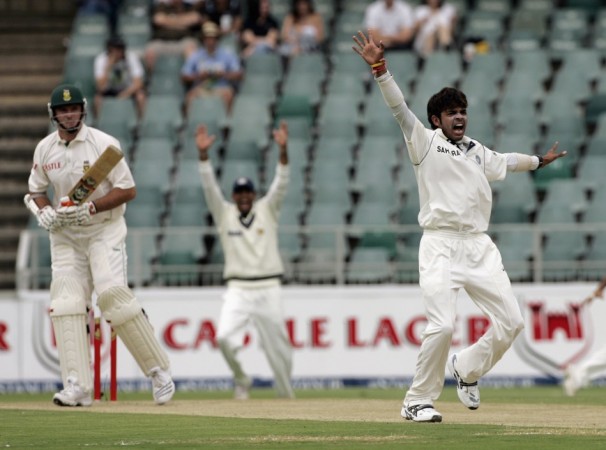 In 9 Tests before 2006, the Indian team had not earned a single victory in South Africa. That record, however, was to change in the India vs South Africa Test series in 2006. In the very first Test of the series at Johannesburg India batted first and was bowled out for just 249. The pitch was assisting seam bowling and batting wasn't easy. This became evident when South Africa took guard.
In a marvelous display of seam bowling by S Sreesanth, South Africa were caught unawares and succumbed. Sreesanth moved the ball around both ways with a remarkable seam position and destroyed the robust South African batting order for just 84. He ended with figures of 5-40 that helped beat the opposition by 123 and eventually earned India a historic and memorable maiden Test victory in South Africa. It was a truly sensational spell and will be remembered forever as one of the finest by a seam bowler in South Africa.
Javagal Srinath's 6-21 rips South Africa, Ahmadabad, 1996 (Test):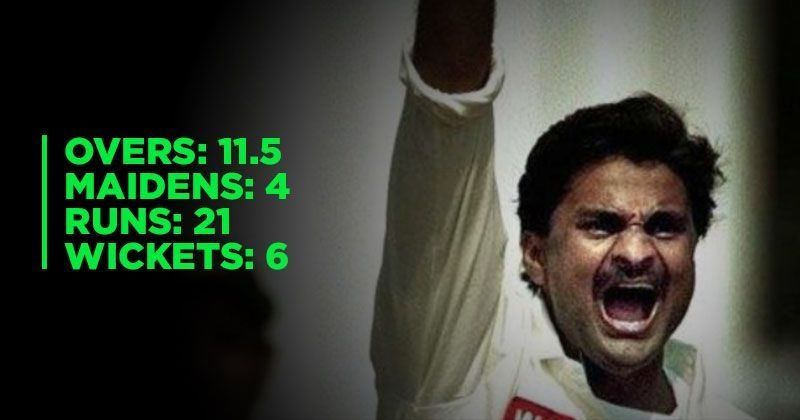 This was one of those magical spells that would be remembered for a lifetime. The South Africans have always been tough opponents and when they toured India in 1996, the hosts faced a daunting task. The beginning of the India vs South Africa Test series in 1996 hadn't begun on a good not for the hosts.
In the first Test at Ahmadabad, India hadn't performed as well as was expected of them. They batted poorly in the first two innings and could set South Africa a target of just 170 runs to wrap up the match. Things looked done for India. Srinath, though, had other ideas. In what will always be remembered as one of the most stunning displays of fast bowling in India, Srinath first rocked the South African top-order, then came back to trample their middle-order and tail-enders to return with figures of 6-21 – his best then. Courtesy Srinath's amazing spell, South Africa were bowled out for just 105; handing India a memorable victory.
Which is your favourite individual performance from the India vs South Africa Test series? Comment below.