There was an interesting development in the announcement for the Indian squad for the India vs South Africa Test series in October. Opener KL Rahul was dropped because of his continuing poor form. However, his place is now likely to go to Rohit Sharma who has also been given a chance in the Test squad.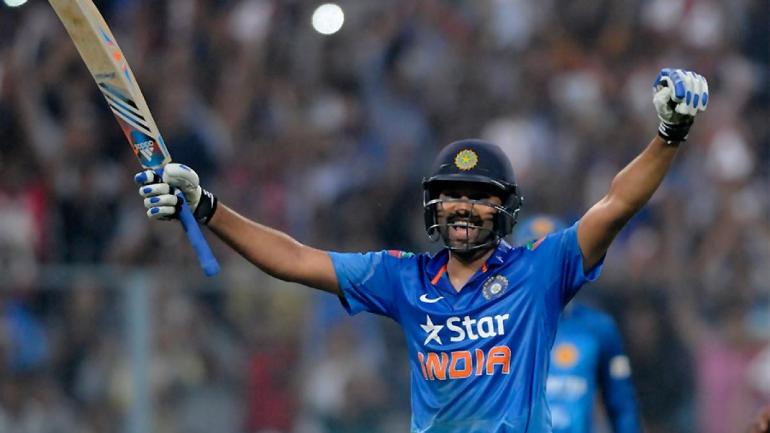 Rohit Sharma has so far had average results in Test cricket – 1585 runs in 27 Tests at 39.62 with 3 hundreds and 10 fifties. Chief selector MSK Prasad, however, feels that Rohit could do really well as an opener in the long format. He insisted that Rohit would be given a fair run as a Test opener in the upcoming India vs South Africa Test series.
"Yes, we are definitely looking (at Rohit) as an opener, and we want to give him an opportunity," Prasad declared after announcing the squad for the three Tests in New Delhi. "He is keen, and all of us in the selection committee are keen too. We want to push him, and give him some opportunities up the order, and see where he stands, and then we will take a call. He will get a fair run," he added.
Rohit Sharma – One of the greatest Test openers in limited overs cricket
Rohit has been the opener for India in limited overs cricket for a while now. In fact, it must be remembered that Rohit's career took a drastic transformation after he was promoted to the slot of an opener by then Indian captain MS Dhoni. Rohit made his ODI debut back in 2007. But for a long time, he was a talented middle-order batsman how would give his wicket away to casual shots. For this reason, he was in and out of the side in his initial years and wasn't even a part of the 2011 World Cup squad.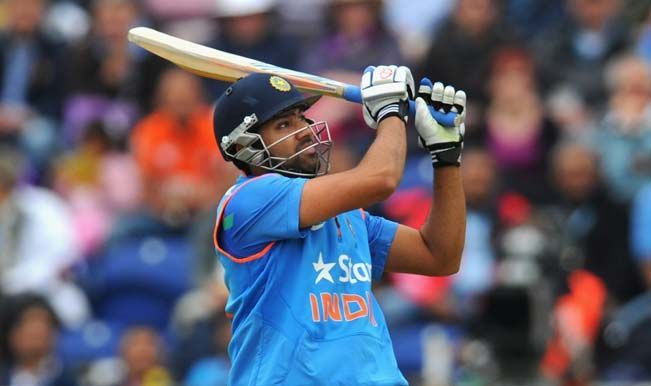 Everything changed in 2013 when Dhoni decided to move Rohit up the order as an opener. He felt Rohit had the game to play the long innings and had all the shots to destroy any opposition. This turned out to be the move that changed Rohit's career and the numbers prove that. As an illustration, here are Rohit's numbers ever since he became an ODI opener – 6690 runs in 131 matches at a sensational average of 58.68 with a stunning 25 hundreds and 30 fifties.
Rohit is also the most successful opener in T20I cricket with a record 4 hundreds to his name already.
For this reason, Rohit is now considered as the best opener in limited overs cricket. MSK Prasad too feels that because of Rohit's experience as a limited overs opener, Rohit will do well as a test opener too.
"He has been opening in white-ball cricket for more than a decade. We feel he has the capability to bat up the order, we have seen that in white-ball cricket, and if he can do that in red-ball cricket, then nothing like it. We have a lot of practice matches coming up, which will be a boost to this side," Prasad was quoted as saying.
The India vs South Africa Test series will give us a first glimpse of Rohit Sharma, the Test opener. A good performance there and the talented batsman could be beginning a new chapter in his career.
India vs South Africa Test series – Will Rohit go the Sehwag way?
But is opening in limited overs cricket the same as Test cricket? Rohit has had an issue with the moving ball and is often found wanting in seaming conditions. Won't that be a big hindrance to him as a Test opener?
People will obviously cite the example of Virender Sehwag who went on to became one of the most dangerous Test openers in world cricket after he was promoted to that role. A point often overlooked, however, are Sehwag's numbers in the SENA (South Africa, England, New Zealand and Australia) countries. He has 1871 runs in 30 Tests at 33.11 with 4 hundreds and 6 fifties in these places.
Sehwag was a great Test opener in Asian conditions. There's no doubt about that. But he had just 1 century in England, 1 in South Africa and not a single 50-plus score in New Zealand in his entire career of 104 Tests. He struggled whenever the ball moved around. And, unfortunately, Rohit has the same tendencies. This was evident in the semi-final between India and New Zealand in the recent ICC World Cup 2019. The pitch at Manchester offered a tinge of movement and Rohit, the tournament's highest run-getter until then, was dismissed for 1 off 7 balls after poking around.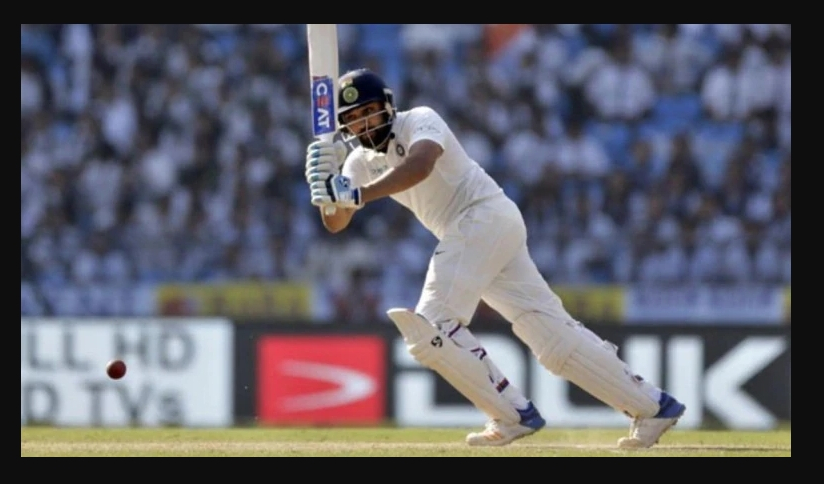 On the positive side, it is likely that Rohit will do well in the India vs South Africa Test series. He has been in terrific form this year and the pitches in India will suit him perfectly. Like Sehwag, Rohit too can destroy attacks and get big scores. We will know soon enough if he has it in him to be India's next big Test opener.
Rohit Sharma, the Test opener: Tread with caution?
Another key point to remember here is that India has some young Test openers in the fray at the moment. Mayank Agarwal, Prithwi Shaw and Shubman Gill are the ones who are fighting for that spot. While Shaw is currently serving a suspension, Gill has been selected in the squad for the India vs South Africa Test series.  Rohit is likely to be partnering Mayank Agarwal at the top. It is important to realize that Gill, Agarwal and Shaw are genuine openers unlike Rohit. And if Rohit does well in this Test series, one of these young talents will have to miss out on an opportunity to be the regular opener for India in Test cricket.
Will that be fair to the young openers? With this in mind, we must treat the success or failure of Rohit Sharma, the Test opener, carefully. Hopefully, by the end of the India vs South Africa Test series we will have some concrete answers.