India vs England 2017 ODI series has finally come to an end and Virat Kohli must be a happy man to win his debut series after being crowned as the full time captain of Indian cricket team. After claiming the series by winning the first two games, everyone thought that England doesn't have a fighting chance to prevent themselves from a complete whitewash. However, the 3rd ODI resulted in a thriller and despite Kedar Jadhav heroics, England won the match by 5 runs.
Visitors ended up giving a target of 322 runs to India and considering the quick outfield of the Edens Garden and continuous dominance of the Virat Kohli led side, fans expected a hassle free chase from the home side. After the unsolved Indian bowling puzzle being highlighted by England, the opening batting order again failed to impress us. The likes of Ajinkya Rahane and KL Rahul again went cheap while Virat Kohli, Yuvraj Singh and MS Dhoni didn't contribute much to the chase and gave their wickets away attempting immature shots.
However, Kedar Jadhav and Hardik Pandya came in the spotlight as they took India very close to the finishing line, but the lineup ended up being 5 runs short of the target.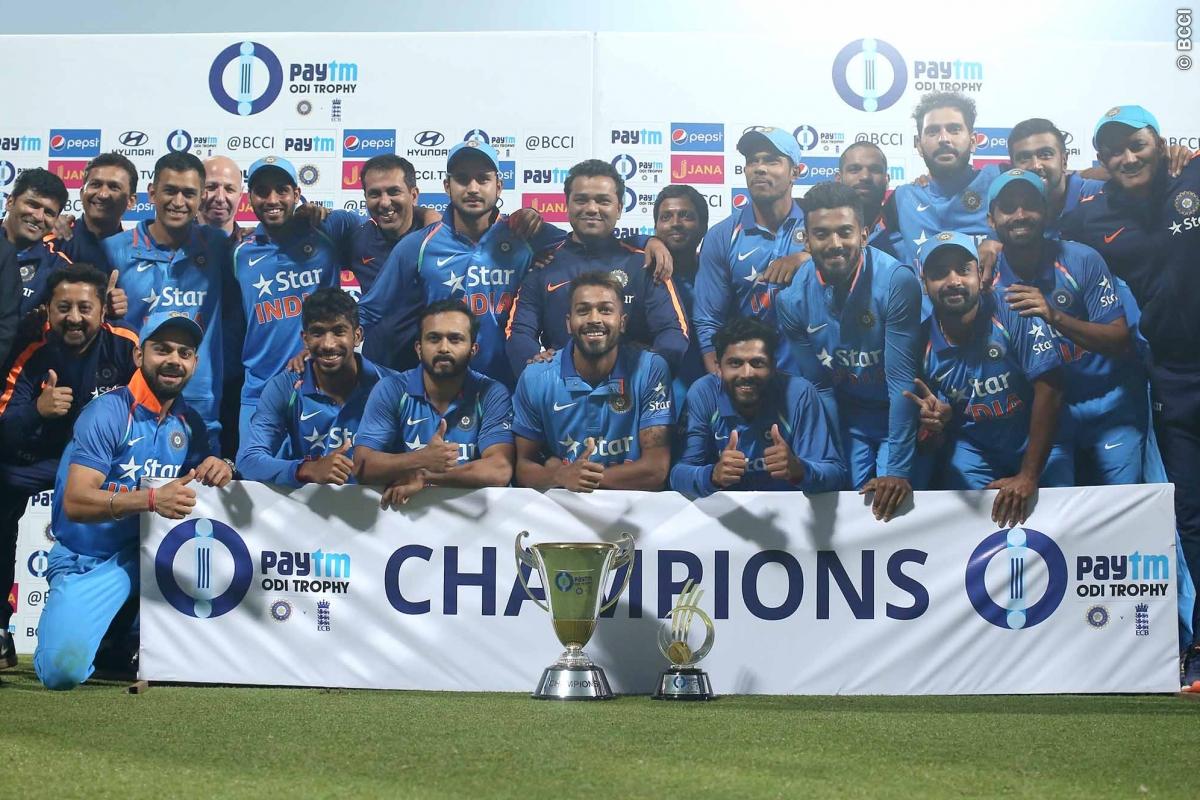 Meanwhile, Virat Kohli has clinched his first limited over series as the skipper and here are some of the stats highlighting the series.
This is Virat Kohli's first defeat as a captain on home turf.
Ravindra Jadeja becomes the first Indian left-arm spinner to take 150 wickets in ODIs.
Jason Roy scored his third consecutive fifty in the series and became the third England batsman to do so against India, after Graham Gooch and Andrew Strauss.
A total of six 300+ totals were registered in this series which is the most in a three-match bilateral ODI series.
This was the fourth such instance when Jonny Bairstow scored 40+ runs and England ended up winning the game. Interestingly, Bairstow only has four 40+ innings on his name in ODIs.
In the last five ODIs, R.Ashwin has given 60+ runs in his 10 overs while in his first 100 games, he only conceded 60+ runs on 8 occasions.
Ravindra Jadeja became the fifth Indian cricketer to score 1500 runs and take 150 wickets in ODIs. (the complete allrounder)
England Batsmen registered ten 50+ scores in this series, the most by a team in a 3-match One Day International Series.
Virat Kohli is the second International batsman to have 11 fifty plus scores on his name while chasing 300+ ODI targets. Kumar Sangakkara leads the tally by 12 such innings.
Virat Kohli took 17 innings to score 1000 runs as a captain and broke AB de Villiers' record of 18 innings in ODIs.
Indian openers managed to score just 37 runs in this series, the lowest in Indian Cricket history.
India vs England 2017 ODI series will go down in the history books for being the highest scoring three-match bilateral series ever. A total of 2090 runs were scored out of which 1053 were scored by Indian team and 1037 were scored by the visitors. Both teams now hold the 1st and 2nd position respectively for scoring the most number of runs in three-match bilateral series.
Talking Points (Positive)
MS Dhoni is back in form after scoring 134 runs in the 2nd ODI.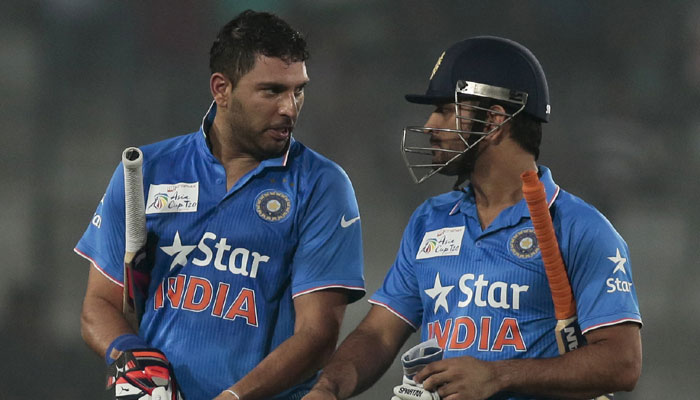 Yuvraj Singh has made an impactful comeback and has strengthened the middle order after scoring his personal best of 150 runs in the second ODI. He also contributed 45 important runs during the failed last minute chase in 3rd ODI against England.
Since MS Dhoni is looking to bat higher up the order, Kedar Jadhav has emerged as the best replacement on the No. 6 spot after his 120 off 76 balls, 22 off 10 balls and 90 off 75 balls knocks in all the three matches respectively. He was further given the player of the series award after the final game.
Hardik Pandya has emerged as the best seam-bowling allrounder in the past twelve months. The player also carried forward his momentum in this series by claiming 5 wickets and scoring 115 runs in the series.
Talking Points (Negative)
India is still unable to find a perfect opening combination, as the trio of KL Rahul, Shikhar Dhawan and Ajinkya Rahane are still struggling to get back in form. Rohit Sharma being out of play due to an injury, this is by far the biggest problem that India Team has no answer of.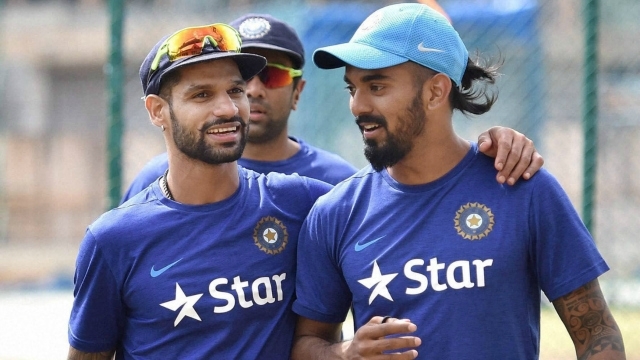 Despite dominating in the Test and T20 format, R. Ashwin is struggling to replicate the same in One Day Internationals. In his last five ODIs, he has conceded more than 60 runs in all the games.
What's Next?
India will play a 3 match T20 series against England and the first game of the series is scheduled on 26th January, 2017. The hosts will want to carry on the momentum and fill the gaps for the, next in line, Champions Trophy.
Follow us on Facebook, Twitter and Instagram for more updates. Don't forget to like and share. Do tell us your views in the comment box below.
23 January 2017
Rohan Jaitly