Come the new year and we have amidst us some cricketing extravaganza for a good two months. India is set for nearly a two-month tour to South Africa. This is no minuscule cricketing contest. It is slated to be- for all intents and purposes- a titanic duel between two of world cricket's mighty opponents.
On the one hand we shall see Virat Kohli's domineering India, a unit packed with highly-skilled, proven match winners taking on a new endeavour, on the other hand, we shall see a brigade comprising of the finest Protean marksmen eager to prove that not all of world cricket is about Virat Kohli's blade or the magical skirmishes of Ravichandran Ashwin.
Cricket enthusiasts – who admire the tenacity of a new India under the leadership of a freak force of nature (Kohli) would be enticed to see the contest reach a new crescendo of thrills given India's opponents would on this occasion be a side that are renowned for persistence and an ability to fight fire with fire.
With big stars like Abraham De Villiers and Dale Steyn expected to make a beefy return to the Protean camp- one might argue- that on this occasion, mega cricket is going to unfold on a level-playing field.
There will be interesting battles to witness and some thrilling feats to conquer where both bat and ball are concerned.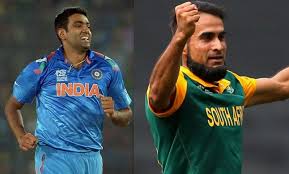 Guys like Imran Tahir- a mean, leg-spinning machine would be squaring against the affirmative presence of Ashwin, a proven match-winner for India for nearly half a decade.
Ashwin's presence would of course remind Hashim Amla- a modern day legend- to better his defences as imageries of the the modern day 'ball of the century' would play out in the spectator's mind at all times.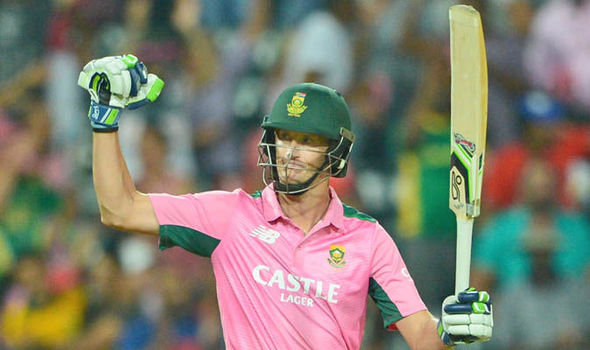 Given that both India and South Africa have able all-round talents in the form of Hardik Pandya and Chris Morris, there will be handy contributions from either departments of the game, interestingly, both competitors' batting position etched in a similar position: toward the lower order.
But where the contests at the top of the order are concerned, it will be all to play for with a Kohli versus De Villiers battle holding the possibility to involve fans just as much as an Amla versus Pujara hustle. Given India's slightly bland state of affairs when it comes to winning abroad, South Africa, one reckons, would want to guard against abrasiveness; such as the unwanted instance of being caught off-guard on home soil.
Fast, seamer-friendly wickets at Durban and Johannesburg shall absolve the game from being dubbed a one-sided batting-heavy contest; it will be a turf where the ball might just do as much talking as the blunt blades from either camps.
Here is India's Test squad and dates of all contests:
India Test squad:
Virat Kohli(c), Murali Vijay, Shikhar Dhawan, Ajinkya Rahane, Rohit Sharma, Lokesh Rahul, Cheteshwar Pujara,  Hardik Pandya, Wriddhiman Saha, Ravichandran Ashwin, Ravindra Jadeja, Bhuvneshwar Kumar, Mohammed Shami, Ishant Sharma, Umesh Yadav, Parthiv Patel, Jasprit Bumrah
                              Schedule for India tour of South Africa:
Test Series
Jan 05, Fri – Jan 09, Tue                                     South Africa vs India, 1st Test
08:30 AM GMT / 10:30 AM LOCAL
Jan 13, Sat – Jan 17, Wed                                   South Africa vs India, 2nd Test
SuperSport Park, Centurion
1:30 PM
08:00 AM GMT / 10:00 AM LOCAL
Jan 24, Wed – Jan 28, Sun                                  South Africa vs India, 3rd Test
New Wanderers Stadium, Johannesburg
1:30 PM
08:00 AM GMT / 10:00 AM LOCAL
ODI Series
Feb 01, Thu
                                                                         South Africa vs India, 1st ODI
5:00 PM
11:30 AM GMT / 01:30 PM LOCAL
Feb 04, Sun                                                       South Africa vs India, 2nd ODI
SuperSport Park, Centurion
1:30 PM
08:00 AM GMT / 10:00 AM LOCAL
Feb 07, Wed                                                      South Africa vs India, 3rd ODI
5:00 PM
11:30 AM GMT / 01:30 PM LOCAL
Feb 10, Sat                                                       South Africa vs India, 4th ODI
New Wanderers Stadium, Johannesburg
5:00 PM
11:30 AM GMT / 01:30 PM LOCAL
Feb 13, Tue                                                      South Africa vs India, 5th ODI
St George's Park, Port Elizabeth
5:00 PM
11:30 AM GMT / 01:30 PM LOCAL
Feb 16, Fri                                                        South Africa vs India, 6th ODI
SuperSport Park, Centurion
5:00 PM
11:30 AM GMT / 01:30 PM LOCAL
T 20s
Feb 18, Sun                                                      South Africa vs India, 1st T20I
New Wanderers Stadium, Johannesburg
6:00 PM
12:30 PM GMT / 02:30 PM LOCAL
Feb 21, Wed                                                     South Africa vs India, 2nd T20I
SuperSport Park, Centurion
9:30 PM
04:00 PM GMT / 06:00 PM LOCAL
Feb 24, Sat                                                      South Africa vs India, 3rd T20I