India had the chance to alter the course of history when they went against the host, England, for the ICC Women's World Cup final 2017. Since its inception in 1973, two years before the Men's World Cup, the ICC Women's World Cup has been dominated by two teams, England and Australia, with New Zealand being the only team to clinch the title in 2000.
However, this year, it was all about Indian women rising through the ranks for their second ICC Women's World Cup final as the tournament come full circle after India defeated hosts England in the opener, followed by a comfortable win against New Zealand and a dominating game against the defending champions Australia. There was nothing lady-like about this tournament as there were intensity, drama, struggle and some of the biggest upsets.
Coming into the ICC Women's World Cup final 2017, Mitali Raj had already become the leading run-scorer in ODIs and Harmanpreet Kaur has registered the biggest innings (171*) in ICC World Cup knockout stages.
Not since MS Dhoni and his team demolished Sri Lanka in Mumbai, the cricketing world has seen such an intense final as the match had everything for which a cricket fan enters a stadium, Drama, action, and ambition. This is what the ICC Women's World Cup final 2017 should be compared to.
India hadn't played a World Cup final at the Lord's, Oval since Kapil Dev's men stunned the world by defeating West Indies in 1983 and here, the women returned to the venue in hope of executing another heist.
The action packed ICC Women's World Cup final 2017
Put to bat first, in the ICC Women's World Cup final 2017, England looked like they will accelerate to a point where India could be out of the game as the hosts were traveling fast to an unachievable target but they were thwarted both times, once by spin and then by pace.
It took a magical spell from Jhulan Goswami (10-23-3) to halt England's cruise as she took wickets off consecutive balls and England was suddenly reeling after losing the top order at 146 for 5 in the 33rd over.
The tail then battled and England was breathing once again as they had 228 on board. However, It was by no means a winning total, but they had 'hope' to clutch on to.
Smriti Mandhana (0), the player who won several admirers at the beginnings of the tournament with two game changing innings, failed once again. Surely, Mithali Raj, their charismatic leader, was expected to take them through in the ICC Women's World Cup final 2017 but she didn't as some lazy running between the wicket, poor coordination and pressure to rotate the strike, handed India a huge blow as Raj (17) departed. But the fans celebrated as Harmanpreet Kaur was back to put on another show.
Poonam Raut (86), meanwhile paced towards her half century, followed by Harmanpreet Kaur (51) and India were looking on control in the ICC Women's World Cup final 2017 but then the game changed.
Kaur's untimed sweep shot forced her to return and Raut continued to run the scoreboard before she joined Kaur in the pavilion during the 43rd over, leaving India at 191-4, which was still a good position to be at in the ICC Women's World Cup final 2017.
However, then it all came to who could handle the pressure and India couldn't. The conditions were sluggish and the women in blue attempted some shots that were unwarranted on this track.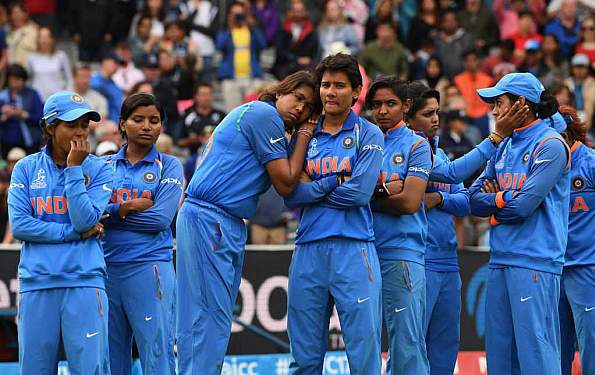 One, two and then a lot more. Anya Shrubsole became India's horror during the ICC Women's World Cup final 2017 with her 9.4-46-6 which was enough for England to win the closely fought finale.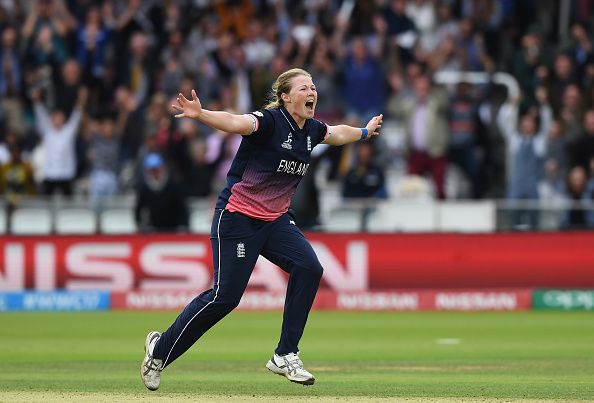 Indian women lost their second World Cup final and England lifted their 4th after the ICC Women's World Cup final 2017.
But Did The Results Matter?
For years, women cricketers were at a backseat while their male counterparts were worshiped. All that changed as, during the ICC Women's World Cup final 2017, the women took center stage.
The intensity of this final between India and England has no close comparisons even in the men's game as the manner in which both teams fought during the ICC Women's World Cup final 2017, the fans barely had a breather.
It had everything. From hesitant running between the wickets, dropped catches, missed run-outs, brilliantly set fields, debatable third-umpire calls, and game changing spells as well as decisions. ICC Women's World Cup final 2017 was a cherishing package right until the very last delivery.
All the cricketing world will remember ICC Women's World Cup final 2017 for feast these teams offered to thousands present at Lord's and Women's cricket will never be the same again as its players will never be looked at anything less than their male counterpart.
None of India's mistakes and England's rights will matter down the memory lane as the golden years are here and the ICC Women's World Cup final 2017 at Lord's will be remembered as the day when women's cricket made its mark in this male dominated sport.