While Indian Women's Cricket touched new heights last year after the Mithali Raj-led squad stormed into the ICC World Cup Finals in England, it was Harmanpreet Kaur who emerged as one of the most prominent all-rounders women's cricket has ever seen.
Since then, much has been said about the equality of pay scale and the importance given to both men's and women's cricket in India. However, Harmanpreet Kaur has just taken Indian women's cricket on the endorsement circuit by bagging a two-year deal with CEAT.
CEAT Ltd., on Monday, announced its association with Harmanpreet Kaur, who is marked as one of most prolific all-rounders for a period of 2 years. Until now, CEAT only had male cricketers as their brand ambassador, namely, Rohit Sharma, Ajinkya Rahane and Ishan Kishan but the company said that Harmanpreet will also be a valuable addition to their endorsement plans.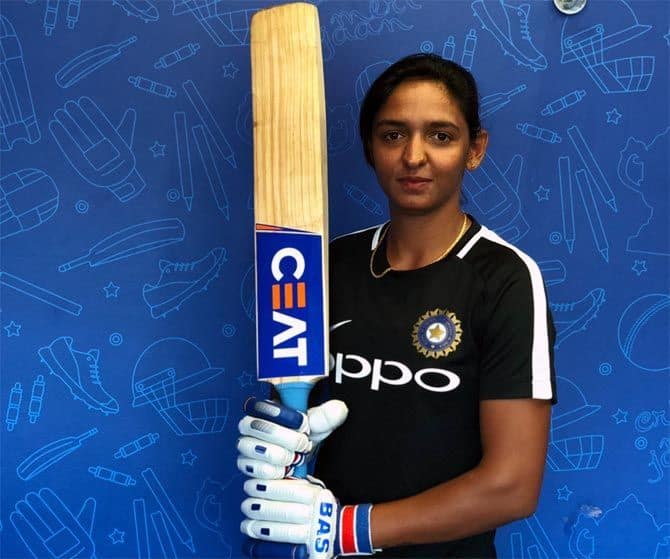 It goes without saying that it is a huge achievement by the Indian all-rounder and the fact that CEAT is ready to bring her alongside Rohit Sharma and Rahane, highlights the impact Harmanpreet Kaur's achievements have made on women's cricket.
With this deal, history is created as this is the first time that a female Indian cricket to pen down a bat endorsement deal. This means that apart from becoming the first women cricketer to be associated with CEAT Ltd., the 28-year-old will now be seen playing with a bat which will prominently display CEAT insignia, in all three formats of the game.
Commenting on the deal, Nitish Bajaj, VP – marketing, CEAT Ltd, said, "The profile of women's cricket has seen a staggering rise after the 2017 World Cup. While Indian Women's Cricket team has performed brilliantly over the years, we at CEAT strongly believe in supporting them. We feel proud to sign Harmanpreet Kaur as our first ever women cricketer on board as she has been an inspiration to all budding cricketers on as well as off the field. We believe that her dynamic personality paired with her performance on the field perfectly represents the values which CEAT believes in."
Harmanpreet Kaur, on the other hand, said, "I am delighted to be associated with CEAT Ltd which is already represented by icons of Indian cricket. With taking the momentum of 2017 World Cup forward I am looking forward to putting in consistent performances this year, as well."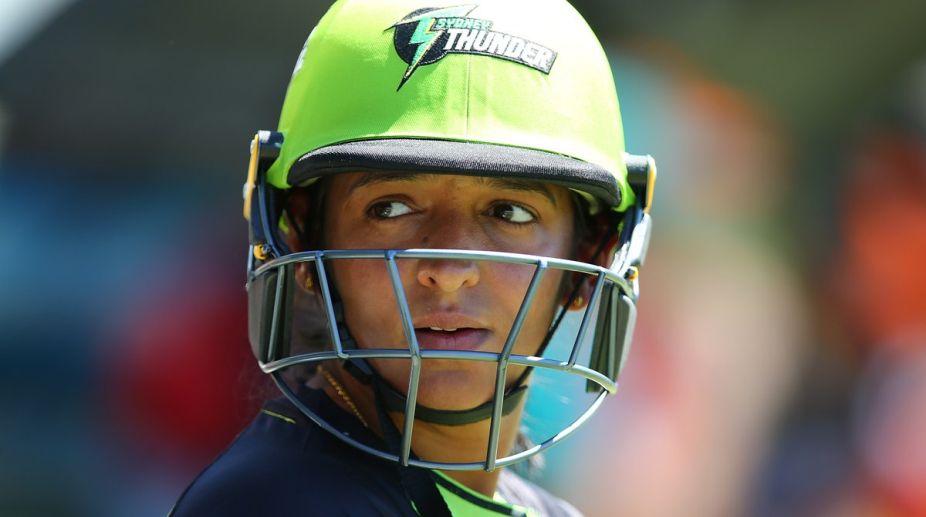 Currently one of the superstars of the Indian women's cricket, Harmanpreet Kaur has been a consistent performer in all the three formats of the game. In 2017, during the World Cup semi-final against Australia, she scored her career-best 171 runs which is also the highest ever individual score by an Indian in world cup history.
Moreover, Harmanpreet Kaur became the first Indian cricketer to be signed by a foreign franchise in a T20 tournament when she donned the colors of Sydney Thunders in the 2016-17 edition of Women's Big Bash League.