Hardik Pandya is the new buzz in town and since the all-rounder clinched the Man Of The Series in the recently concluded India vs Australia ODI series after scoring 222 runs and taking 6 wickets in five matches, Pandya has proven his mettle and have also saved his berth in the 'Men In Blue' squad for a long time.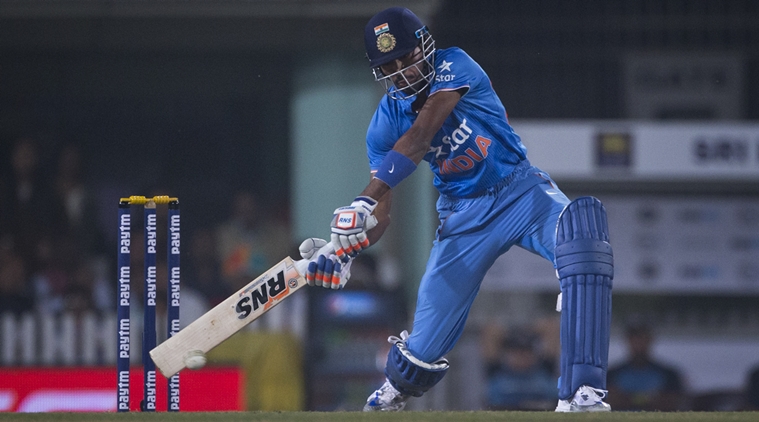 That said, the Baroda boy has turned into a social media favorite his fan base has also seen a huge rise, making him part of many headlines due to various reasons. Last month, Hardik Pandya left us with a mystery on social media and when things were just about to go out of hands, he himself revealed the whereabouts of the Mystery Girl.
While fans were toddling with the idea of the Mystery Girl being his new lady love, Hardik Pandya was quick to clear the confusion and revealed that she was her sister.
And now, the all-rounder had another puzzle for his fans to solve and this time it was his 'Diwali Party Worries'.
The festival of lights is just around the corner and it seems that in between his hectic schedule, Hardik Pandya forgot to plan his party and since he enjoys a huge fan base, he asked his followers for some advice.
Everybody is gearing up for throwing a party but it seems like Pandya is lacking in a few part essentials, especially a speaker.
The Baroda-lad took onto Twitter and asked his fans for a 'sound' advice.
Looking for a cool Bluetooth speaker to rock my Diwali party.

Need help to get my last minute #DiwaliWishList fulfilled fast. Any suggestions?

— hardik pandya (@hardikpandya7) October 16, 2017
Hardik Pandya got some instant advice from his fans, including a one from Indian Skipper Virat Kohli.
Say no more, @MuveAcoustics is here to the rescue for all your sound needs! 😃😎#SoundThatInspires #DiwaliWishList

— Virat Kohli (@imVkohli) October 16, 2017
— Mayuresh Shukla (@MayureshShukla7) October 16, 2017
please check my product, selling on @amazonIN. <https://t.co/HvcM20OEwJ> #Diwaliwishlist #sellerbration

— Artis (@Artis_Store) October 16, 2017
The Best Bro 🖒😊 pic.twitter.com/yljBDWnCtR

— Somu Naidu (@SomuNaidu143) October 16, 2017
https://twitter.com/NaveenReddyK6/status/919858965827149824
Bhai @hardikpandya7 This Flip 4 Waterproof Portable Bluetooth Speaker (Blue) Help U This Diwali To Rock Your Party 🎵 #DiwaliWishList pic.twitter.com/mor55RcvTe

— Javed Hussain👁️‍🗨️ (@jamesyaar) October 16, 2017
With so many options, one thing is for sure, Hardik Pandya's Diwali Party is going to be one hell of a jamboree.
Post-Diwali, the Indian squad will take on New Zealand in three One-Day International series as well as three T20 Internationals, with the Kiwis' tour beginning from October 22. As for fans, they will be looking forward to Hardik Pandya emulating his performance just the one he awed us all with, during the series against Australia.