The way the West Indies play every now and again, there exists a mortal threat that they may become a thing of the past, one fine day. But what won't ever be forgotten is one man: Christopher Henry Gayle. Both metaphorically by virtue of some amazing Chris Gayle records and by virtue of that imposing physicality can Chris Gayle be forgotten or ignored.
Having batted for over a decade, his feats have snowballed everywhere into the Internet stratosphere making him a darling of the world. Yet, interestingly, at the same time when one looks back to think that it was Gayle, himself, after all, who anointed his image a moniker- Universe Boss- well before he became the sensation he is today, you cannot help but join your hands in admiration.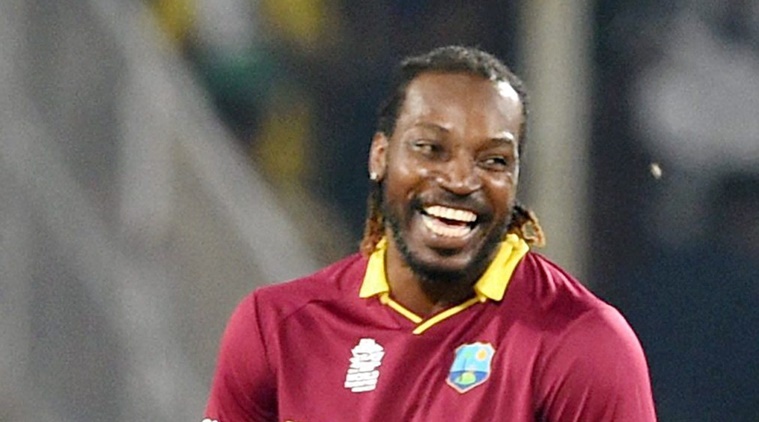 In the aftermath of the Lara-retirement, when fears about Windies' mere survival in the game became evident, Chris Gayle batted them out of a state of existence. He had very little support at the other end. Thanks to Chanderpaul's support, often supported by Dwayne Bravo, now perhaps a forlorn figure for national duties, and on other occasions, Samuels, Gayle went from being a powerful hitter into being the lone carrier of Windies hopes into finally manifesting his true potential and perhaps also his meaning in the game: six-machine.
Gayle commands legions of fans whose footprint counts in millions and extends from Kingstown Jamaica to Newlands, Cape Town, goes to the Wankhede in Mumbai and crosses miles into Perth, Australia. Not since the records set by Chris Gayle and the entertainment he's bought to the game has world cricket seen another batting equivalent, who, despite not being the most technically sound craftsman continues to club runs with the effort required to shake one's booty on the dance-floor.
And implicit in the transformation of the journey of a tall teenager- who had no role models but was coached by a woman at his school- into becoming the game's greatest entertainer as on date, is a struggle to make ends meet- a house where young Christopher stayed under a tiny tin-shed from which water often leaked- and a passion for the game- that he didn't lose out on, despite being diagnosed with a heart condition.
What are those ballsy feats accomplished by the Jamaican, who turns 42 today that appear as the quintessential Chris Gayle records that may stay unchallenged, for a while?
1. Most ODI hundreds for West Indies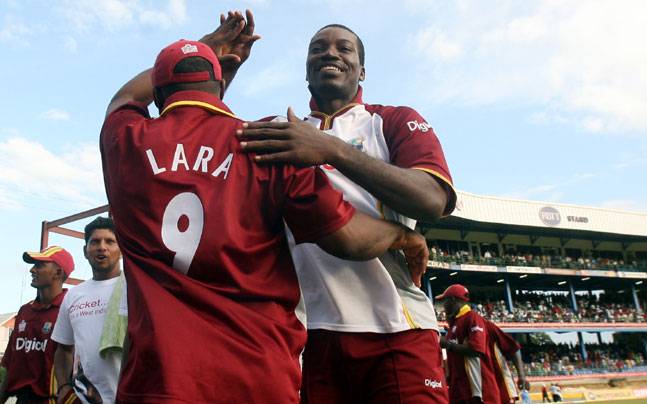 Brian Lara managed 19 ODI hundreds before Gayle came along to overtake "The Prince." Currently, Gayle's ODI tally reads 25.
2. Most T20 runs in the history of the game: Chris Gayle records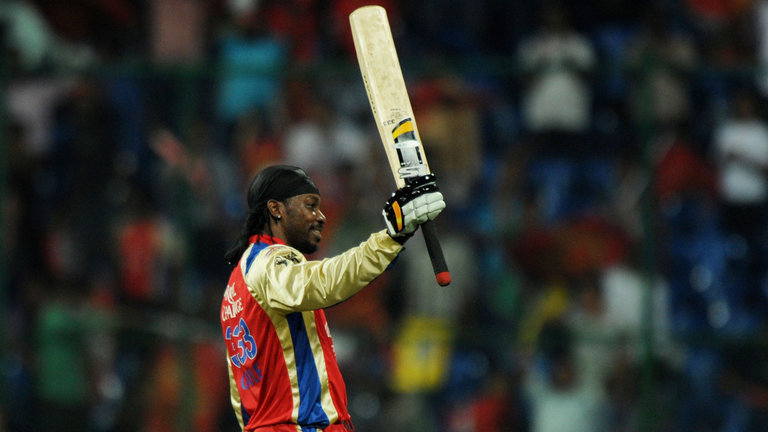 If you wind the clocks back to the inaugural World T20 in 2007, you'd realize that in his plundering of Pollock and Ntini, Gayle reached the first T20 hundred ever scored. A decade later, he sits on a mountain of runs: over 11,000 in freelancing T20 duties and over 1600 in national colours. Who can break this Chris Gayle record?
Also Read: Chris Gayle: Where Are Thou?
3. Most sixes in a T20 inning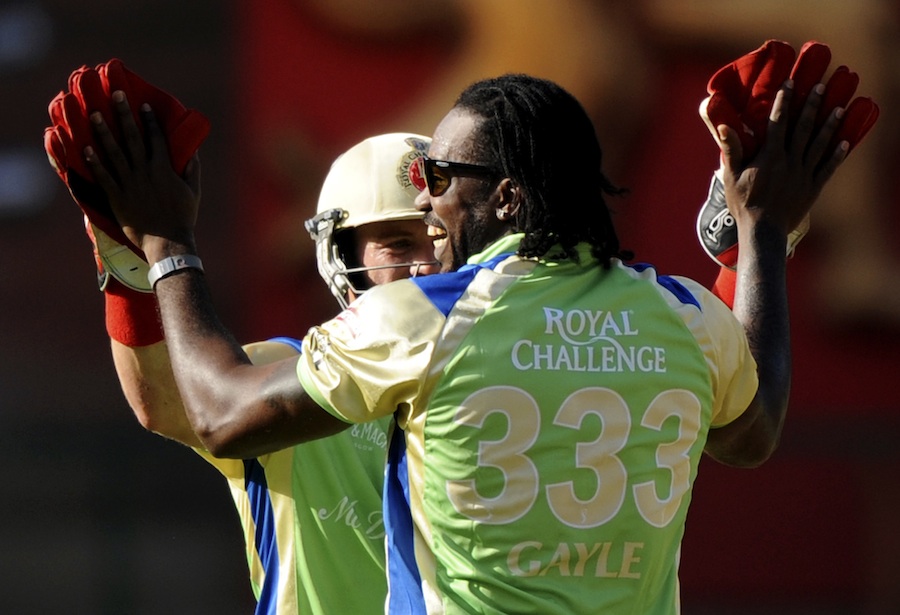 Who else but only Chris Gayle could've managed a record like that, isn't it? In 2017, whilst appearing for the final stage of the Bangladesh Premier League, Henry Gayle plundered 18 sixes! And then, guess what? End of story- his team won.
4. Striking 2 Test triple hundreds: Chris Gayle records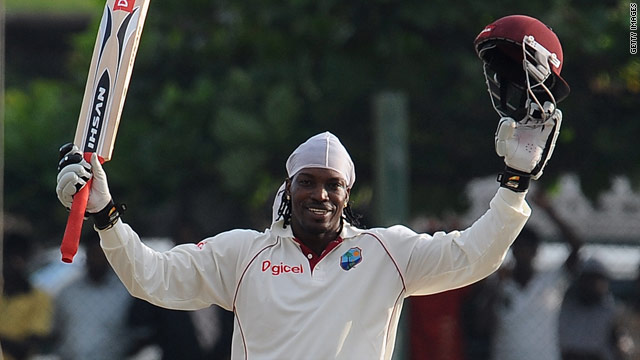 There are hundreds, there are big hundreds, there are daddy hundreds of the kinds Lara and Dravid made, then there are double hundreds of the kinds Sangakkara and Lara fired, then there are triple hundreds that Sehwag, Lara, Sir Don, Inzi, Mahela, Amla, Karun Nair and others have struck and then there's a repeat performance of a triple hundred.
Only Brian Lara has gone on to strike a quadruple but d'you what? Gayle's smashed two triple hundreds. His 333 against Sri Lanka is perhaps as great a knock as his 317 vs the Proteas.
5. Only man to score a hundred, double hundred in ODI, a triple ton in Tests, and a ton in T20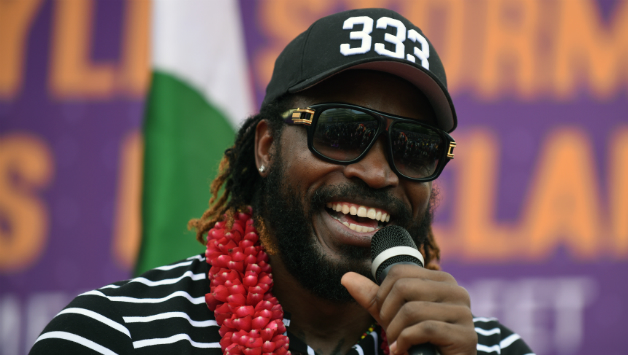 No other batsman, and consider some of his contemporaries- Amla, De Villiers, Kohli, Ross Taylor, Williamson, Guptill, Munro, Afridi, Raina, Root- has managed this epic feat.
Incidentally, Chris Gayle is also the only man for the West Indies to score a double hundred in the ODIs. That feat, coming against Zimbabwe in 2015 World Cup courtesy a fiery 215 inspired a meme: 'If Sachin is the God of cricket, then Gayle's the Godzilla!"
He dances with his opponents even when they've beaten him, he does the Raggae just as well as he likes a good pole dance, often doing it himself to laugh away with friends, some of his feats have shattered cricket balls, window panes and opponents' hearts and yet, Gayle remains a simple enigma. Happy bday Universe Boss!