KL Rahul suffered a hamstring injury, after scoring 38 runs in the first test against New Zealand which India won by 197 runs getting a lead of 1-0 in the ongoing three-match series.
The twelfth man Shikhar Dhawan came as a substitute of KL Rahul to field in the next session and we all thought that we will see our star player in the next showdown and win our hearts again with his batting, but, now it seems, that there could arise a need for replacement of KL Rahul.
According to BCCI's recent statement, his injury seemed a minor one initially but after further assessment, they came to a conclusion that it can build up to a serious problem in the future.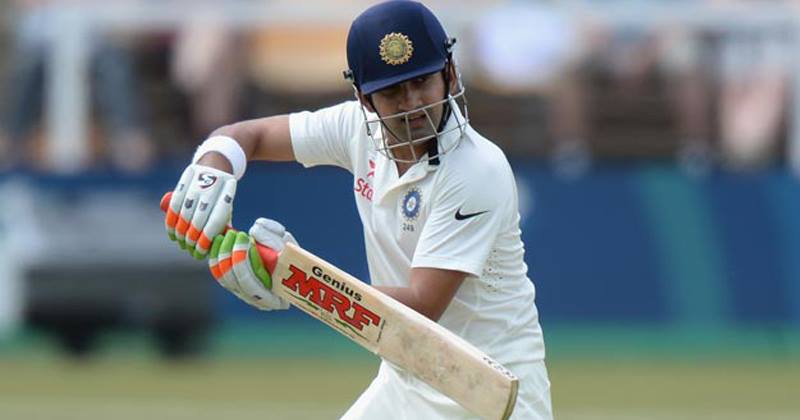 If we go according to the rumors, then it can be the opportune moment for the Legend in Waiting 'Gautam Gambhir'. He has been out of the team for a long time now and the movement 'Bring Back Gambhir' which began after his performance in Duleep Trophy has started showing its effects on the selectors. Rumor has it that the Indian coach Anil Kumble has suggested the name of Gautam Gambhir to open the Indian batting in future matches.
Gautam Gambhir took the India Blue to the title victory in the recently concluded Duleep Trophy. Some of the facts of this domestic event are as follows:
1. He scored two half-centuries (90 and 59) against India green in two innings of the same match.
2. He made 77 runs against India Red.
3. He took his team to the victory in the final by playing the match winning innings of 94 and 36 in the match.
He also has a tally of more than 4000 runs in 56 test matches with a batting average of 42.58 runs.
If this rumor turns out to be a reality, then it will definitely boost India's performance and will bring the career of this great player on track.
Follow us on Facebook, Twitter and Instagram for more updates. Don't forget to like and share. Do tell us your views in the comment box below.
27 September 2016
Rohan Jaitly