Paul Valthaty is an Indian Cricketer who played in the Indian Premier League for Kings XI Punjab. Where is Paul now? Does he still play cricket? All your queries are asnwered in this article.
It was April 13, 2011. The IPL was just in its fourth season then. The Chennai Super Kings were looking for a strong win. It was Chandigarh. But perhaps one of the most jovial cities on Indian soul, so accustomed to seeing plundering of runs and familiar cricketing fanfare didn't see what was coming.
Batting first, the Chennai Super Kings- not the team you with Bravo, Watson, Sam Billings and, Deepak Chahar today- were pumped at scoring 188. Big score? No, mighty score.
Even in those days, and that's sevens seasons back, it was considered a hefty ask to chase down that big a total. Chasing 189 for Punjab was always going to be tough. Even if the King's XI were playing on home soil.
But little did MS Dhoni know that what was lay ahead in his side's defence of a seemingly comfortable score. In the space of the first 6 overs, 60 plus runs had been scored.
Chennai's bowlers- Ashwin, Southee, Albie Morkel- were all taken to pieces as Punjab began making Chennai dance to the beat of their dhols.
By the time, the 10th over was bowled, King's XI had reached 100. This meant only 89 were needed from the remaining 10. And one man, simply one man alone was responsible for the carnage.
Paul Valthaty was for Chennai that day what T20 cricket is to the state of Test cricket today, according to critics. Paul Valthaty was to Chennai what a sudden spike in petrol, diesel prices is for the common man.
He was uncontrollable; he was on fire. In eventually scoring his first and only IPL hundred, Paul Valthaty fired 120 off just 63 balls. None know to this day why was he in such a hurry?
The eventual 193, scored by Punjab in a comfortable 6-wicket triumph over close rivals CSK that season saw Paul Valthaty contribute 120 alone.
His report card was of an outstanding student who amassed all marks there were to collect as if there weren't other students in the class.
19 boundaries and 2 sixes and you knew destruction had loomed over CSK that fateful evening. The IPL anointed as per usual celebratory standards- a new star on the horizon- while the fans had already placed their bets on the man who was tipped to go a long way.
In that season, he emerged as the second-highest scorer after Shaun Marsh and bowlers in the IPL knew they had a new challenge to counter.
But just what happened to Paul Valthaty thereafter? In scoring only 30 runs- can you believe it- from 6 games in IPL 2012- Valthaty slipped from being a star destined to soar further into being a stranger who hardly seemed he could bat having struck one of the best IPL hundreds the previous season. It wasn't that he completely vanished off the radar the next season.
But what is perhaps sad is that he featured in just a solitary IPL game in which he failed. And that's the end of that. We haven't seen him or heard of him beyond 2013. So the question is what is this one-time wonder in the IPL now?
Well, it turns out that in order to make ends meet, as per reports, Paul Valthaty is still playing cricket but his appearances are restricted to playing for Air India.
It is a widely known fact that from the years 2002-11, Paul Valthay spent a lot of time in the wilderness, watching the game from the sidelines and waiting for the big opportunity to break through. And when his moment finally arrived, he could do little to hold on.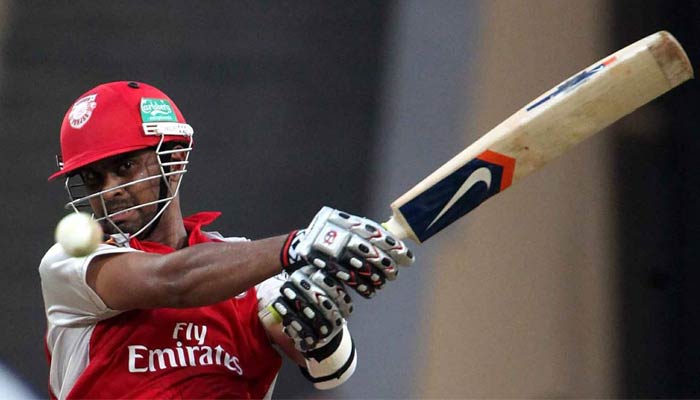 From the onset of 2014 IPL season, where Valthaty remained unsold, he's been heard of ever so little. But it's believed that he's based in Delhi and often travels within the country for different tournaments.
Also Read: Inspiring Quotes By MS Dhoni
He married his longtime girlfriend, Carroll, with whom he also has a daughter, but there's very limited scope of seeing Paul Valthaty again on the big circuit of the IPL. It's sadly one of those promising stories turned dour wherein the central character somehow faded away.