Eden Gardens, the most popular and historical cricket ground in India, is all set to be a part of history again. Eden will be host to the first ever day-night Test in India when India takes on Bangladesh there from the 22nd of November. This will be another feather in the cap for the momentous stadia and it will certainly rank in the top of the best Eden Gardens moments.
Over the past several decades, Eden has been witness to some truly special and historical moments. As we await the big 'Pink Ball Test', let us go back down memory lane and revisit some of the most unforgettable Eden Gardens moments.
Eden Gardens moments – Laxman's match-changing epic knock of 281 vs Australia in 2001:
This will certainly be considered one of the best Eden Gardens moments for years and years to come. It was, after all, a very very special performance.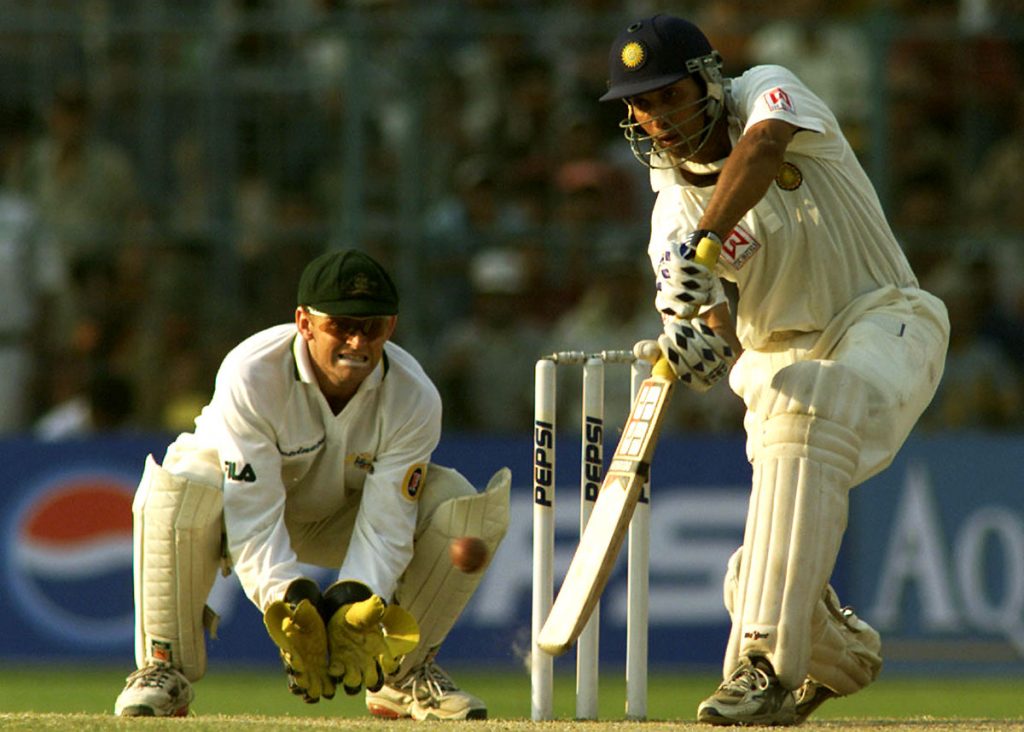 This was the innings of a lifetime, an innings that changed the face of Indian cricket; all 281 degrees of it. After being forced to follow-on by the mighty Australians on the third day of the 2nd Test at Kolkata, it seemed everything was over for the home team; especially as they were still 274 runs behind Australia. However, VVS Laxman then scripted one of the most epic knocks in history by taking the Aussie bowlers head on. With his elegant and wristy strokes, Laxman went on to score a superlative 281 – the highest individual score by an Indian at that time. Along with Rahul Dravid, he shared a mammoth 376-run partnership that gave India a 383-run lead and ultimately a historic win. The unbelievable knock was laced with 44 boundaries and completely reinvigorated Laxman's career and also redefined Indian cricket as well.
Eden Gardens moments -Anil Kumble's 6-12 helps India lift the Hero Cup 1993
This will, undoubtedly, rank right at the top of the best Eden Gardens moments in terms of the value of the result and the joy it bought to the crowds. The Hero Cup Final between India and the West Indies was expected to be a tough encounter as the West Indies then were a tough unit consisting of the likes of Brian Lara, Richie Richardson, Carl Hooper and Curtly Ambrose. India, after batting first, had posted a decent 225 from their 50 overs on a slow surface. After the early jolts provided by Kapil Dev, Kumble literally ran through the lower-middle order and the tail-enders with his flippers and fast spinners. Anil Kumble finished with 6-12 – then the best ODI figures of all time. It gave India a memorable tournament victory and resulted in the Eden crowd going ballistic into the night by lighting their trademark 'torches' and dancing merrily in the aisles of the stadium.
Harbhajan Singh's incredible show destroys Australia, March 2001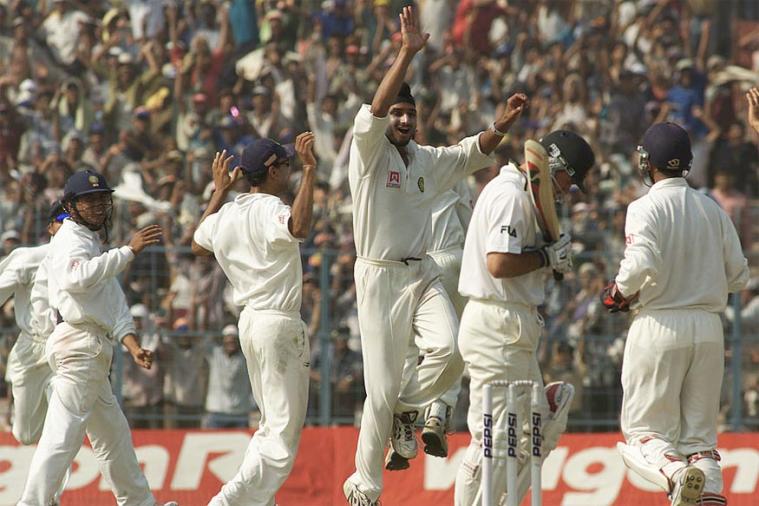 The Eden Test match of 2001 between India and Australia is remembered primarily for the unbelievable heroics of VVS Laxman. However, the match which transformed the face of Indian cricket had its first big turnaround when Harbhajan Singh – a struggling off-spinner then – produced a stunning spell on the first day of the second Test and became the first Indian bowler to take a hat-trick in Test cricket. He accounted for Ricky Ponting, Adam Gilchrist and Shane Warne to complete his remarkable accomplishment which made the Eden crowd go delirious with joy and later took four more wickets to finish with seven in the innings. Later, on the final day, when Australia were having a real go at India's target of 384, Bhajji again restricted their premiere batsmen with a superb six wicket haul and ultimately took India to a historic victory.
Eden Gardens moments-Rohit Sharma's world record 264:
Eden Gardens has a special place for records and this was one of those Eden Gardens moments that will stay on for a very long time. Indian opener Rohit Sharma struck phenomenal 264 against Sri Lanka at the Eden Gardens in late 2014 – a world record.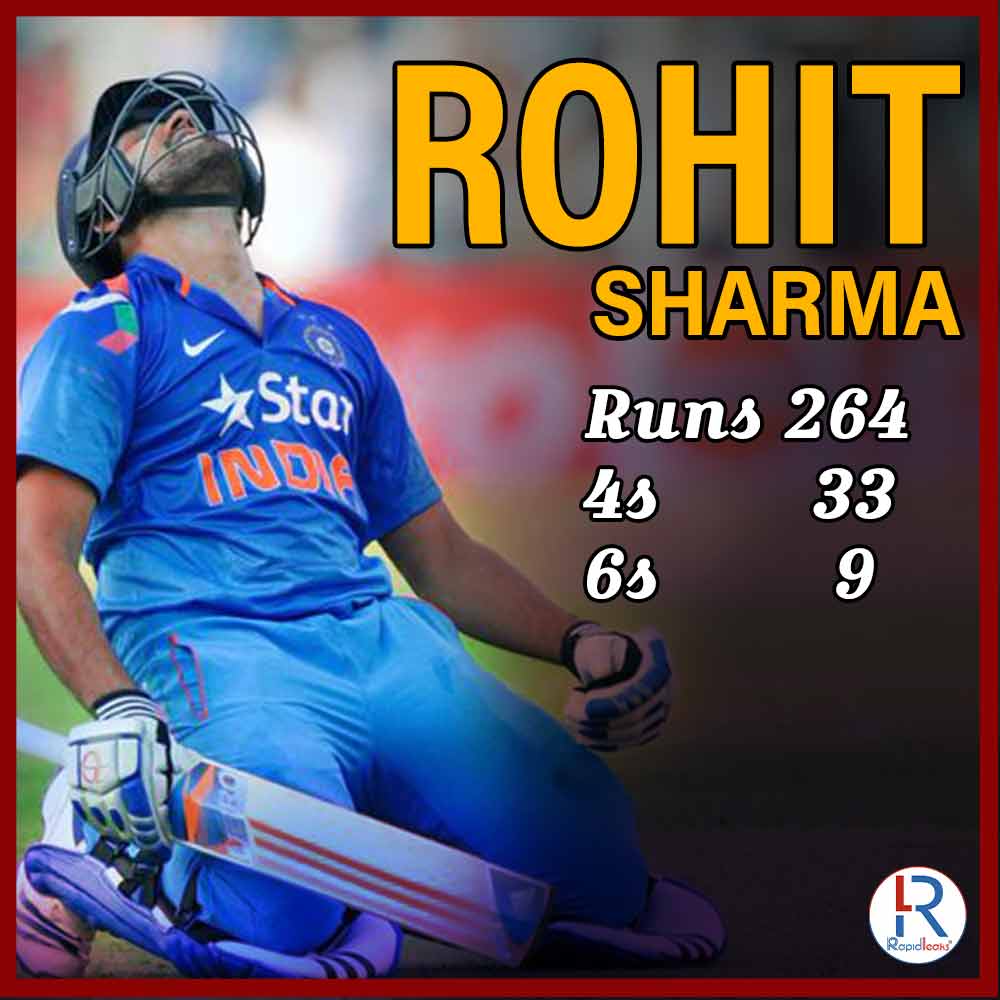 Rohit, who had been dropped when on 4, got to his 50 off 72 balls, 100 off 100, 150 off 125, 200 off 151 and 250 off 166. He eventually ended his innings at an astonishing 264 from 153 deliveries with 33 fours and nine sixes. The innings propelled India's score to 404-5 from 50 overs.
Rohit's 264 was and still remains a world record for the highest ODI score. His 33 fours too was a world record. He also scored a staggering 65 Percentage of his team's runs. This was truly an exceptional knock in more ways than one.
In the end, Sri Lanka were bundled out for 251 – 13 less than what Rohit alone made – and India romped home to a massive 153-run victory.
Suggested Read: Rohit Sharma Records
Rohit Sharma's 264 was an unbelievable superhuman effort and will be remembered for years, for decades, perhaps for a lifetime. Not just for the unbelievable number of runs scored. But for the incredible style and nonchalance with which it was achieved and for the thrill and euphoria it bought to those who witnessed it.
Eden Gardens moments – Kapil Dev's terrific hat-trick vs Sri Lanka at the 1990-91 Asia Cup final:
While there are several Kapil Dev-specific moments that are celebrated widely in Indian cricket, this noted one has not been given as much prominence. Perhaps because there isn't any televised recording of the event to look back at or perhaps because it happened in two overs. But it was undoubtedly an occasion to savour.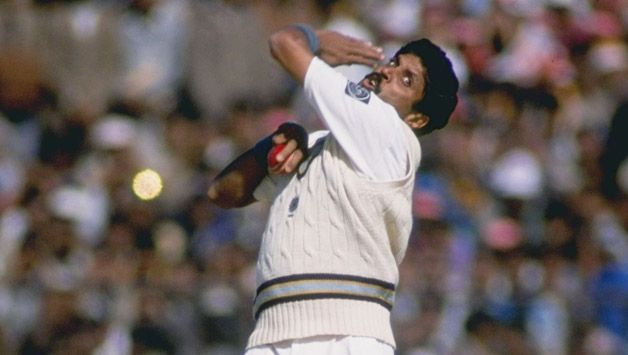 In the Asia Cup 1990-91 final between India and Sri Lanka at the Eden Gardens in Kolkata, Sri Lanka batted first and were cruising at 175-4. The experienced Kapil Dev was brought in to halt the Lankans and the bowled delivered by getting Roshan Mahanama caught behind for 5 in the final ball of his over. Then, in the first two balls of his very next over, Kapil trapped Champaka Ramanayake LBW and then got rid of a young Sanath Jayasuriya for 5 to complete his maiden international hat-trick. Sri Lanka were reduced to 181-8 and eventually managed only 204-9.
India went on to win the match by 7 wickets.
So these were some of the most unforgettable Eden Gardens moments. Which are some of the other moments you would like to add to this list? And which from the above is your favourite one? Comment below.