Scary eyes, throbbing veins, an aggressive run-up and a chainsaw celebration, all this have made Dale Steyn, South Africa's biggest assets as well as most feared fast bowler. Unbelievable pace, ability to swing the ball on both sides and disciplined accuracy have perhaps made Dale Steyn the country's best ever.
Dale Steyn, at the peak of his powers, possesses an agile yet rough body, a steaming run-up coupled with an aerodynamic action, and an outswinger that can rip apart any batsman. Although Dale Steyn is an aggressive cricketer with a never-say-die attitude, he might be a little vocal on the pitch, but he is also a true gentleman both on and off the field.
Born on June 27, 1983, in Phalaborwa, Dale Steyn debuted in Tests for South Africa on 17 December 2004, against England at Port Elizabeth. From that day onwards, he walked on a path of becoming the greatest ever bowlers to have played in Test cricket and he successfully achieved his goals by picking up 417 wickets in 85 Tests.
Dale Steyn has 26 five-wicket hauls as well as 5 ten-wicket hauls under his belt and holds one of the best bowling strike rates of 41.1, his best figures being 7-51, which is enough to prove his contribution to CSA as well as world cricket in the era that has been dominated by batsmen.
In the ODIs, Dale Steyn has 180 scalps under his belt in 116 matches, his best figures being 6-39. He has taken 3 five wicket hauls and has maintained an economy rate of 4.94. As for the latest edition in the cricket formats, T20Is, Dale Steyn. In the 42 matches that he has played for South Africa, he has claimed 58 wickets with his best being 4/9.
Also Read: Dale Steyn Retirement – A glorious Test career comes to an end
While his aggressive bowling has sent a couple of batsmen to intensive care, Craig Cumming being one of them, the same attitude has also made the most feared bowlers on the field. Dale Steyn is the fastest South African bowler to reach 100, 150, 200 and 250 Test Wickets mark, and the fastest to claim 400 wickets by the number of deliveries bowled.
All this had made Dale Steyn the best ever bowler to have played in Test Cricket and even the only player to have scored 500+ runs at No. 10 of a batting lineup. These stats speak of his greatness in World Cricket and as he turns 34 today, here are 7 quotes that aptly define why Dale Steyn is South Africa's weapon of mass destruction.
1. A statement that could only have come from a fellow teammate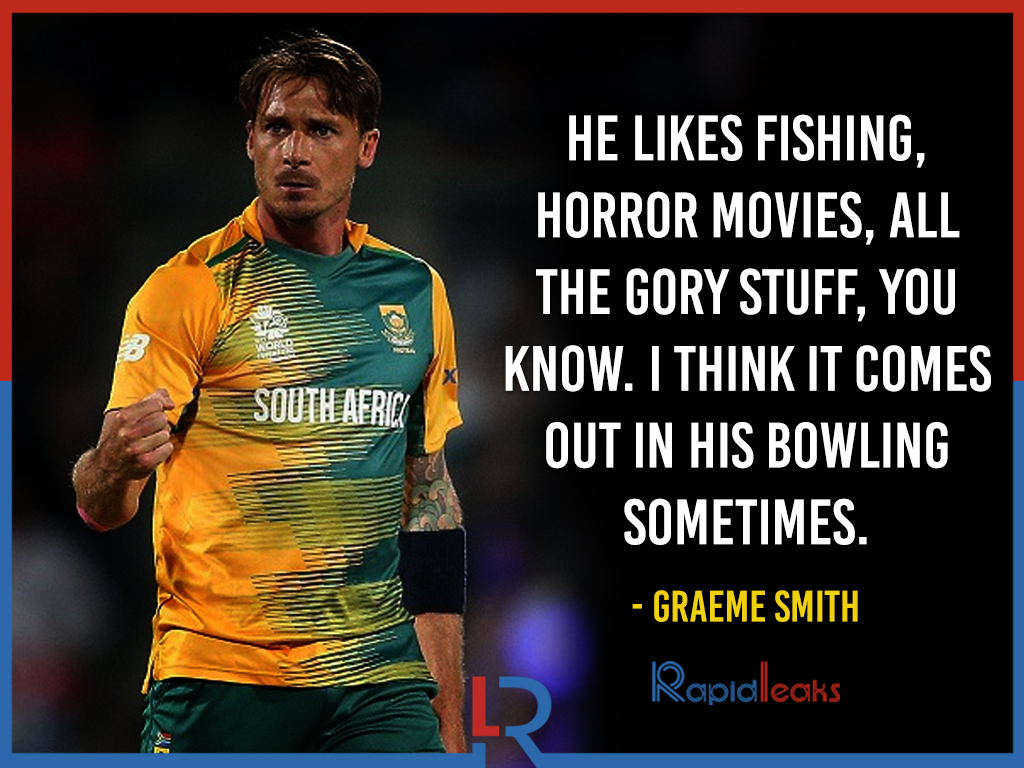 2.The Fear Of Dale Steyn and his deliveries ranging from 140 kmph to 155 kmph, irrespective of the over being bowled.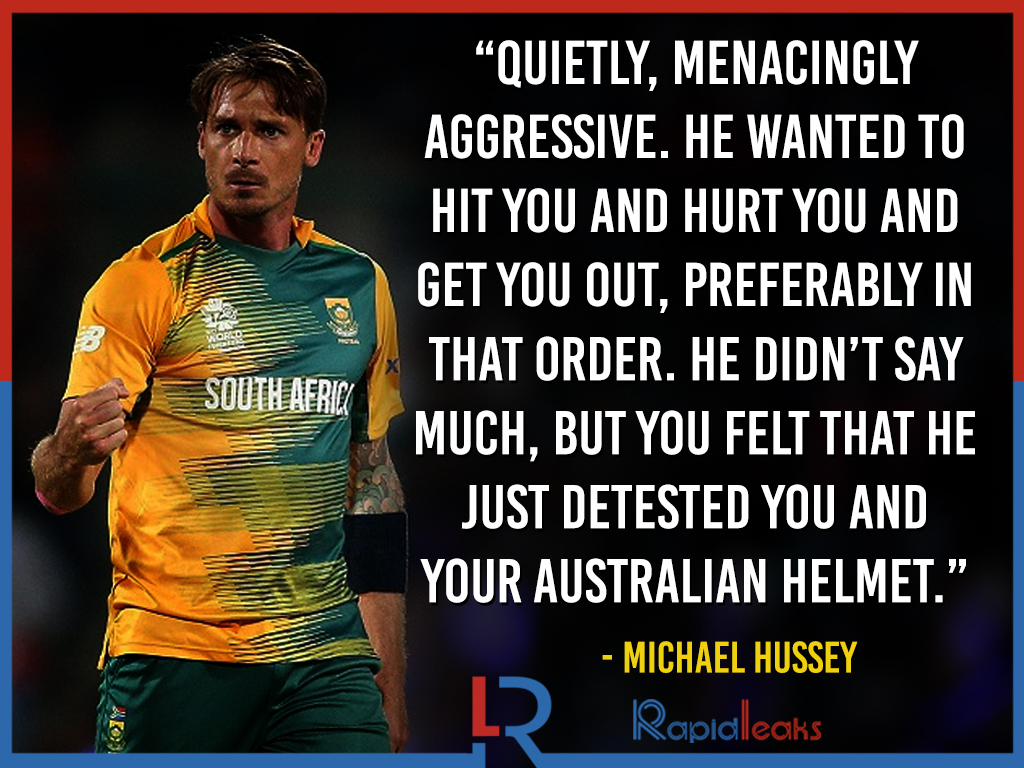 Achievements Make A Man Great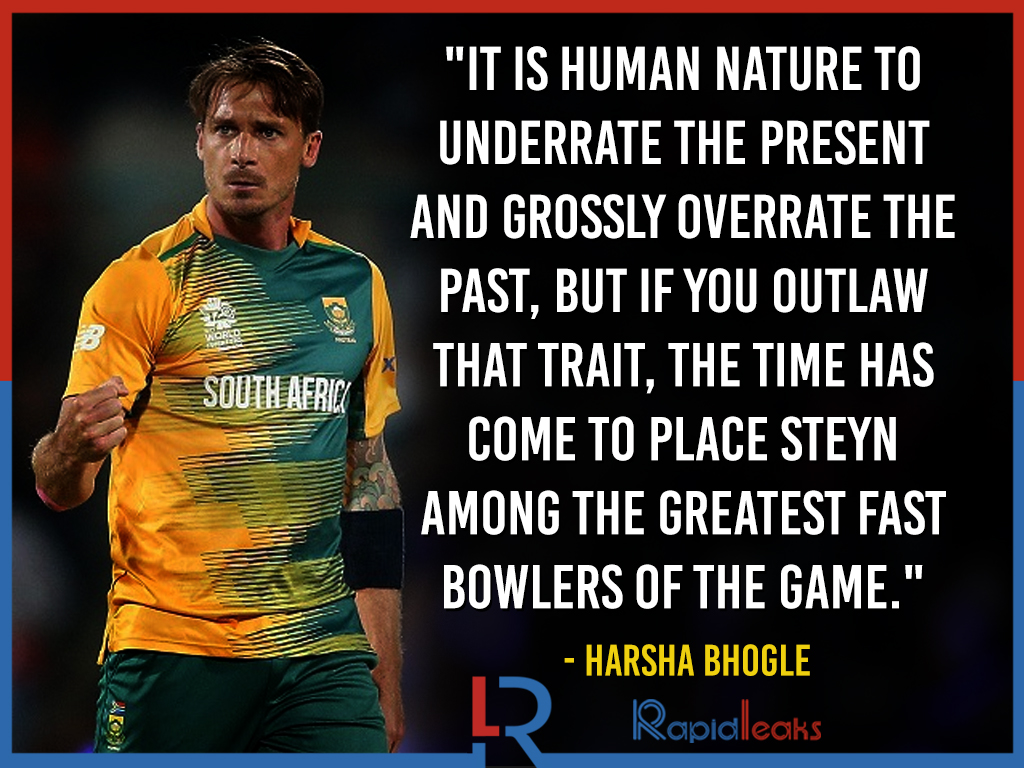 4. Dale Steyn's Success Mantra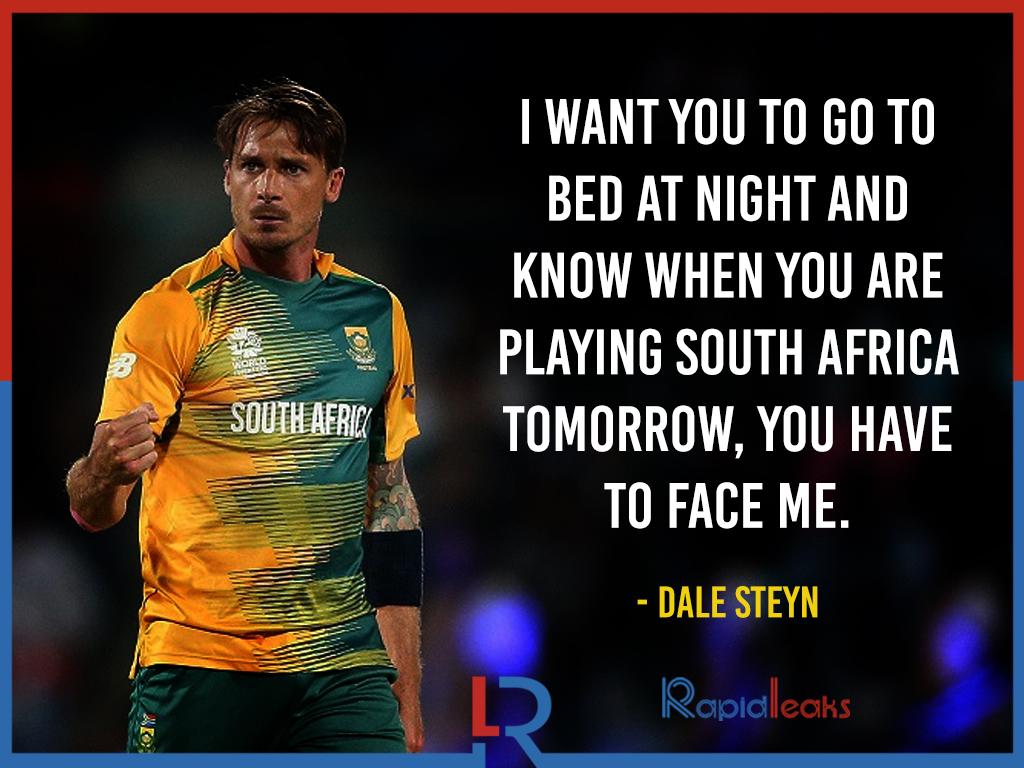 5. The Perfect Weapon For Any Battle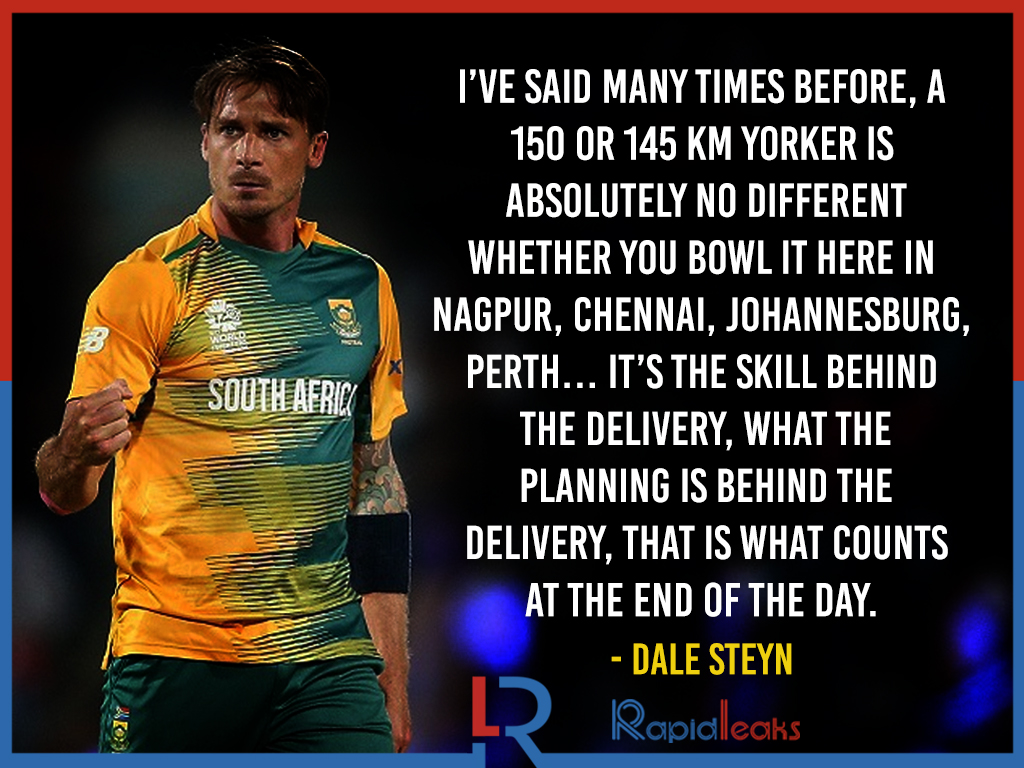 6. Now A Batsman Should Feel Even More Frightened
7. The 'Never Say Never' Approach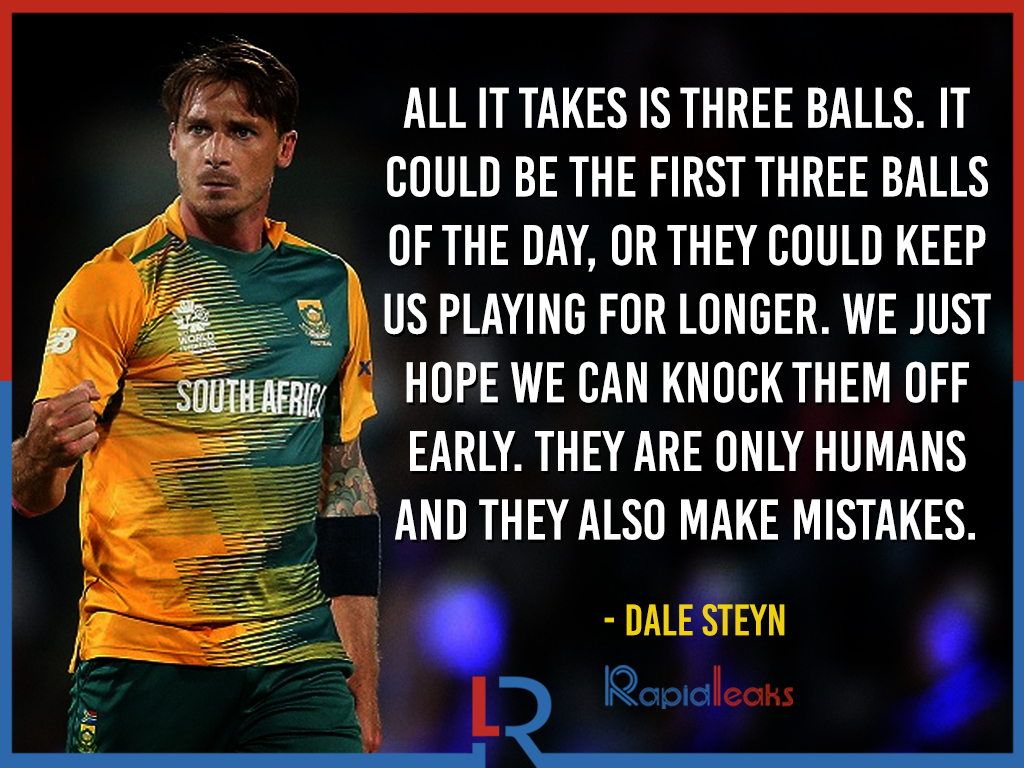 Happy Birthday Dale Steyn and we hope you keep living on the wild side!!