The fifth match of the IPL 2018 would always be remembered for three great cricketing sights:
Firstly, for signalling a magnanimous return of arguably the most loved, if not the most followed IPL franchise- Chennai Super Kings- to their own den; the Chepauk and that too after a gap of two great years.
Secondly, for marking the true arrival of one of England's most valuable talents- Sam Billings -in the IPL stage, who ensured that in an evening of fierce six-hitting, where 31 half-a-dozen torpedoes were unleashed into the stands, 5 of them came of his blade.
Thirdly, for being an evening marking a dashing duel between two West Indians, rivals on this occasion, flavoured by sassy individual efforts, with Andre Russell's blitzkrieg nearly off-setting Bravo's CSK hurrah.
A game where you ran out of adjectives to define batting brilliance
But that said, you run out of adjectives to carry essence of a contest where 407 runs were struck off just 239 balls, collectively churning out 31 mega sixes and 20 boundaries in all. Other than saying it was a devastating contest, one marked by elaborate presentation of full faces of the bat and some nerve-wrecking circumstances in which the runs were collected.
At the end of the day, whether a CSK triumphs or a KKR, it ought to be said that in either sides' revelry or vindication, IPL 2018 gets pushed in the right direction; toward justifying and fully living up to the hype, its critics say it needlessly echoes.
Vital cameos in addition to monstrous sixes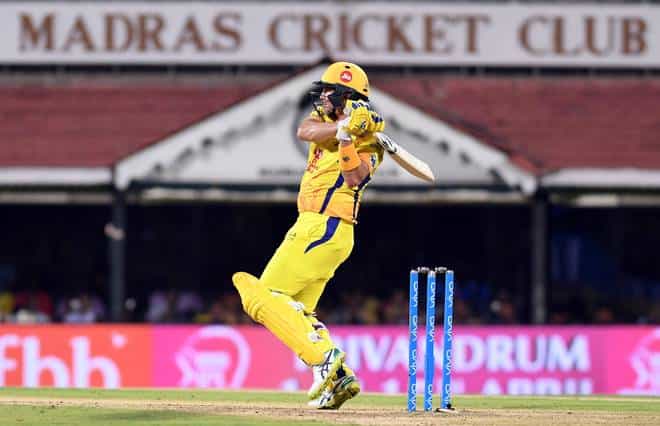 In what eventually transpired to be a game fuelled by individual brilliances, Andre Russell's 88* of just 36 and, Sam Billings' 56 of 23 for Kolkata and CSK respectively, quickly wiped out important and defining cameos from either sides, Uthappa's 29 of 16 for KKR and, Watson's 19 ball 42. But where most other games are about power hitting usually from one end of the spectrum, there was no shortage of galvanising cameos laced with fluency and intention. And that too, from both ends of the spectrum.
One of those games were you didn't exactly know what feeling to abide by or to hold close to the heart. The sight of CSK's royal triumph with impassioned fans at the backdrop or the disconsolation on having seen a path-breaking inning from a Knight Rider in Andre Russell's valiant effort go to vain?
Cricket won on April 10 even as CSK triumphed
But all said, on April 10, 2018- the math surrounding a high-octane run-fest was relatively simple. It also, in some ways, lays on a linear trajectory the cruel prevalence of the fate in an IPL contest; where an inning of prominence and character, hitherto rare in everyday conception goes down fighting against a collective of flair and firepower.
Andre Russell's muscular unbeaten 88, a knock featuring 11 sixes meant that his Caribbean teammate, Dwayne Bravo, playing on his home ground, went for 50 off 3 overs. The Jamaican striking 3 back-to-back sixes during closing stages. And on the other hand, Billings' defining fifty, his personal best IPL effort, also struck during closing stages meant that it would overshadow arguably the finest inning we've seen all these days in the IPL, perhaps a little less tampered with emotional weight for it didn't come in a match-winning cause (unlike Bravo's 68 off 30 v MI) but definitely one of the finest instances of power hitting marked by some skill.
Russell takes center-stage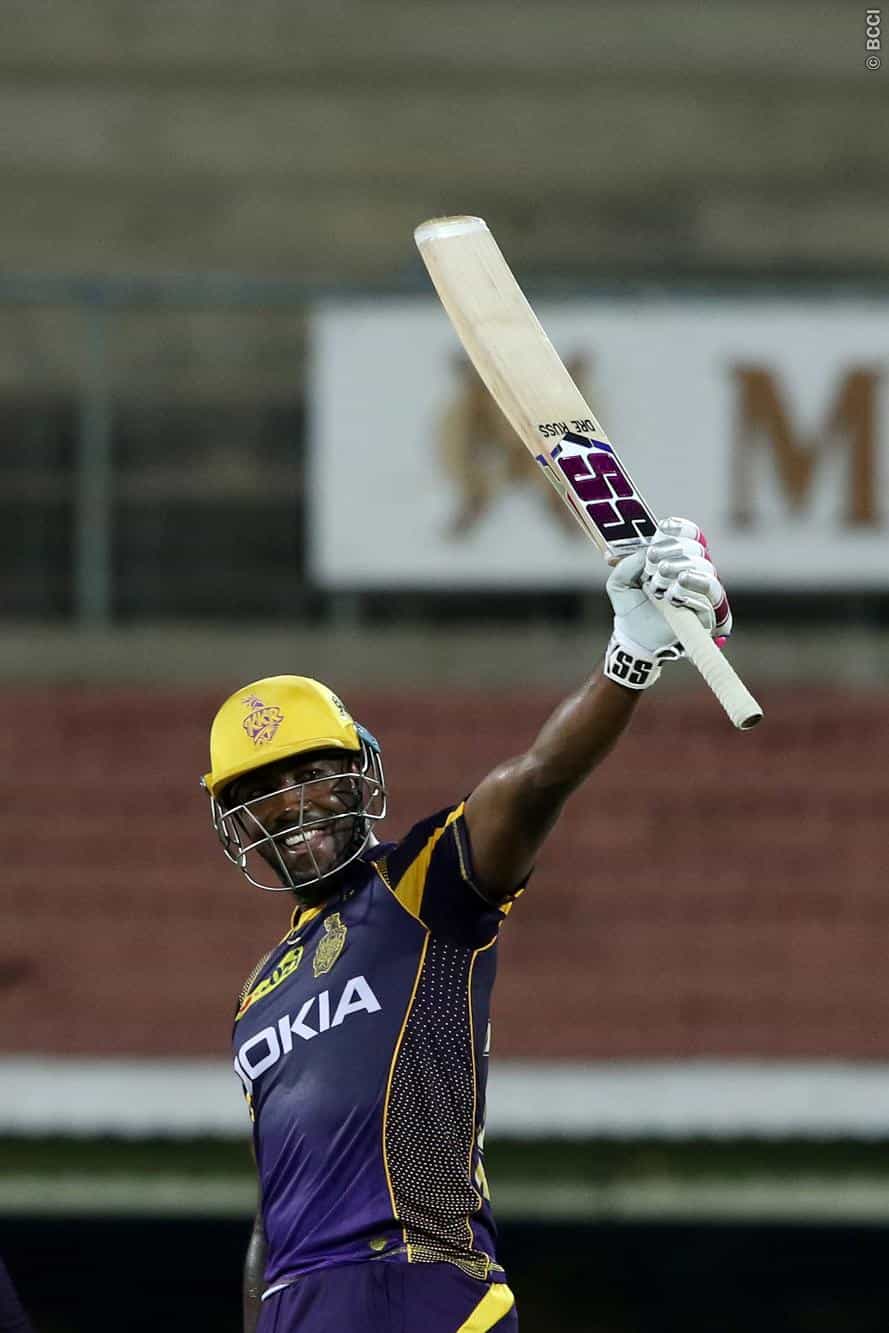 It's not everyday that IPL teams go on to score 202, collecting 37 off their runs from final 14 balls. It's not everyday that the side batting second also crosses the 200 run-mark. And, it's definitely not an everyday occurrence that the chasers overcome a mighty 200 plus run total.
At one stage, when number.6 bat Andre Russell- fresh from an year of sidelining from all forms of cricket- strolled to the pitch with KKR 5 down for just 89, it didn't seam he would go on a power exhibition of six-hitting, decoding both slower balls and length deliveries to flex his muscles as he lifted KKR to an indomitable 202.
Also Read: SRK Shows A True Sportsman Spirit And Parties With His Team After They Lost To CSK
No part of the ground remained untouched by Russell's powerful middling of the white ball; with the ball disappearing on twos separate occasions leading to umpires opting for a third white cheery. There are days when distances don't matter and all one sees is the farthest spot in the stadium with which to communicate. Of course, in the parlance of mighty sixes.
While Russell succeeded in doing just that, he wasn't perhaps prepared to see what was to follow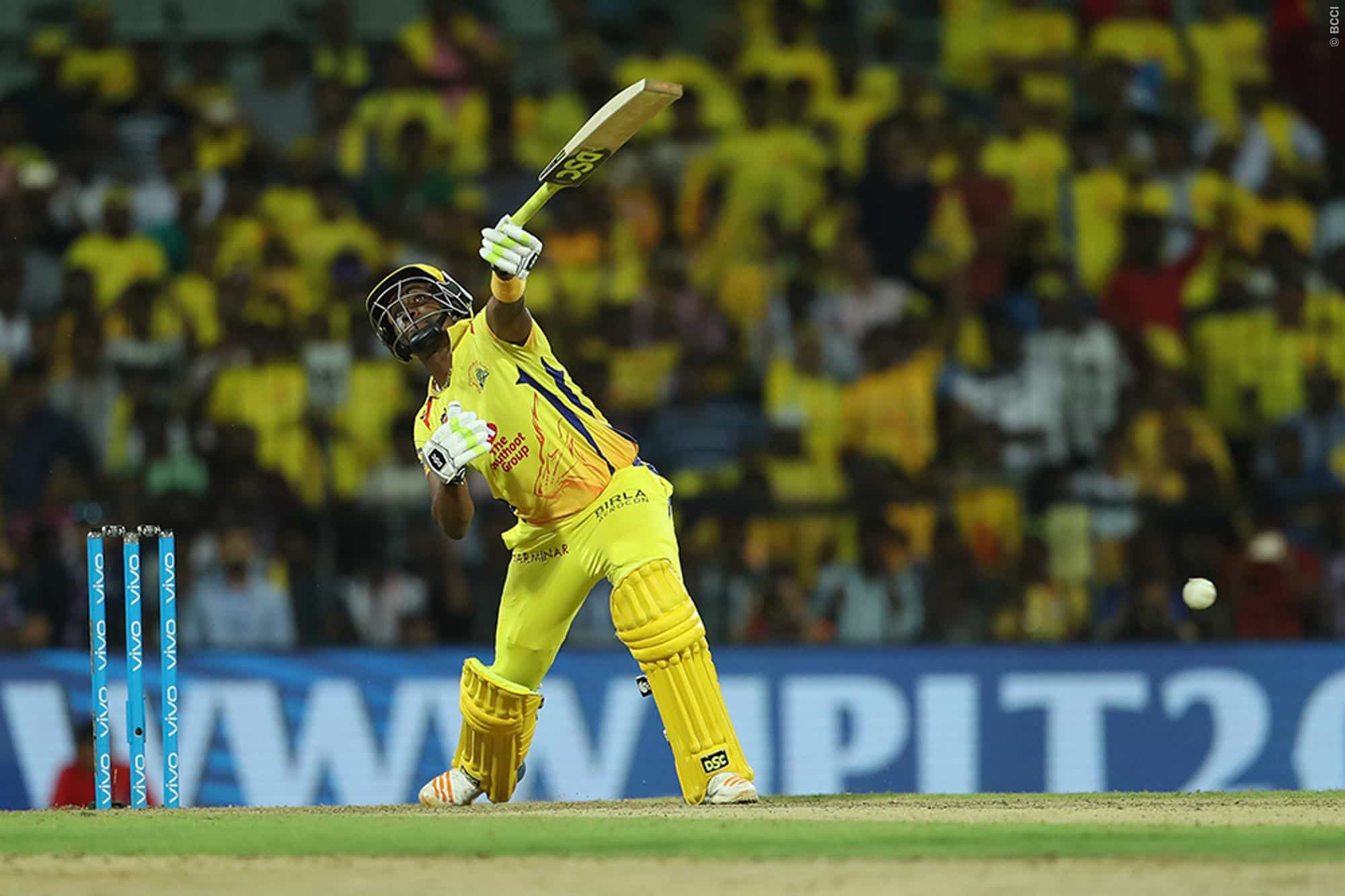 In reply to KKR's 202, CSK began with Watson and Rayudu exhibiting an impish desire to make lightwork of a daunting ask. Where Rayudu was surgical in his precise slicing of Kuldeep Yadav and Nitish Rana to shots toward cover and square region, Watto was biffing with muscular intent- a familiar throwback to his days at Rajasthan Royals.
They led the tempo through a feisty start but upon fall of quick wickets- but with both openers and Raina, dismissed, again for a soft dismissal, Dhoni and Billings got together to face an onerous ask: 103 needed of 51.
A huge ask even in final moments
The 10th-13th overs were bowled with calm and focused clarity, the experienced Piyush Chawla putting a seemingly struggling Dhoni on the tenterhooks. Then in the next over as Kuldeep Yadav came on, his side would've hardly predicted that they would bowl to a very different MS Dhoni.
Launching into a straight down the ground smack- a very Ravi Shastri like "tracer bullet" strike- Dhoni broke off his shackles and followed up with a huge six over deep mid wicket the very next ball. Seemingly buoyed by the intent of his captain, Billings took on Chawla and company from thereon and by the time he brought up his best IPL fifty, CSK were staring at an outside chance. The English batsman would then hold out in the deep with Bravo in next.
Bang bang: it's all over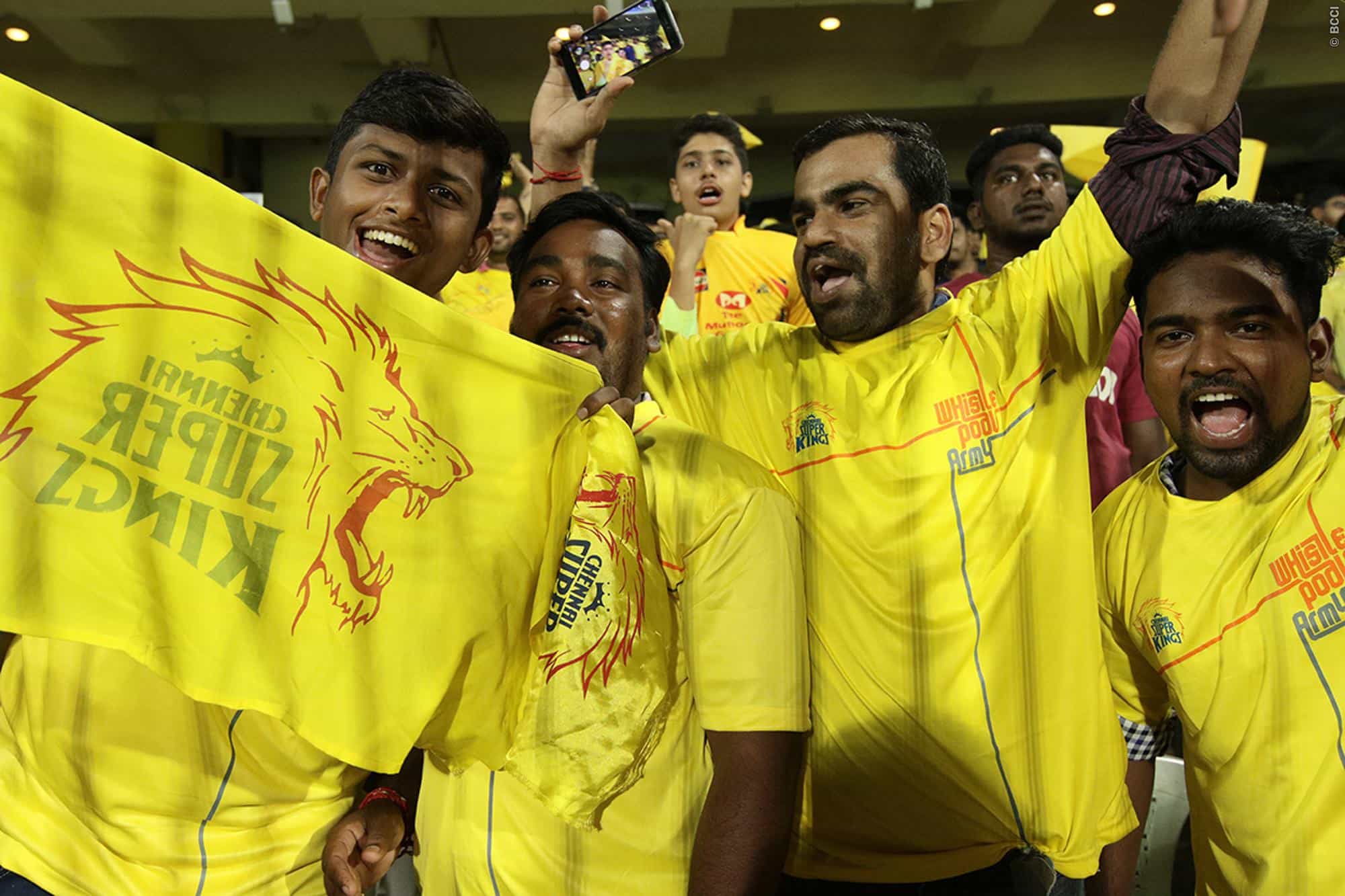 Maybe a tactical blunder if you could call it, even Sherlock wouldn't have guessed why an out of sorts R. Vinay Kumar was handed the final over with 13 needed but Bravo facing the first ball. A no ball; tantamount to a gross violation in a T20 game went for a literal one-handed six, something only a Bravo could've struck, followed by another 2 and then a single. Jadeja meanwhile knew if there was a moment he could do it, it would have to be now. And bang- away she went, disappearing into the stands, much to the chagrin of KKR but to the delights of thousands at Chepauk who couldn't possibly had asked for more.
Each six hit with clear intent; each ferocious strike smearing with venom. Rock on CSK.