Cricket likes a good nickname. There's been 'Punter'. There's been 'The Prince of Trinidad'. Then, there's also been a deity in the form of 'Lord of the off-side'. But all that said, there's only one name that commands the Universe, after Sachin of course- 'Universe Boss': Christopher Henry Gayle.
So while no concern, genuine that it might be can belittle the fear striking people in the Caribbean who are witness to hurricanes, the bowlers of the world have often been wrecked by fear of a different kind: 'Gayle-storm'. What about that?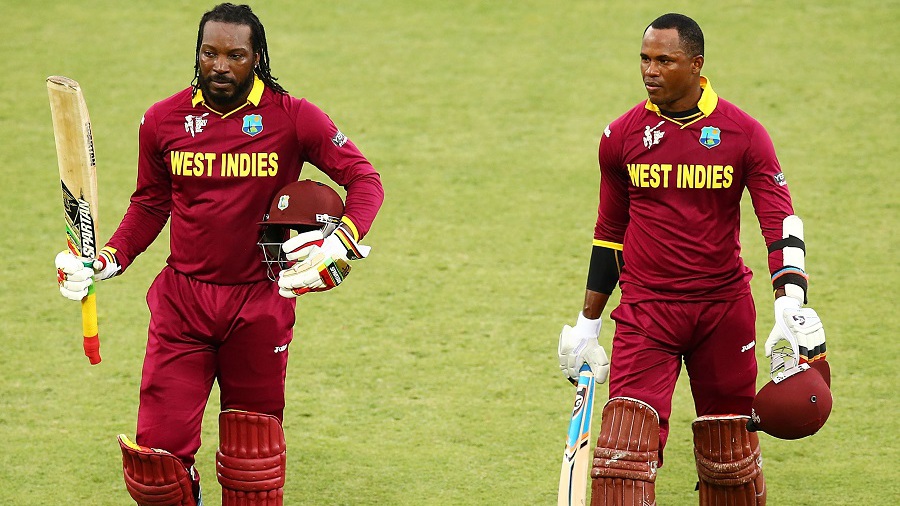 You already know Gayle is the first to reach 10,000 T20 runs. Ever. You have seen him take Brett Lee and Shoaib out of the park on several occasions. You've also seen how Xavier Doherty was butchered in ICC World T20, 2012. You most certainly don't need a retelling of how Gayle smashed Ntini, Pollock and Kallis in that belligerent maiden century in the inaugural T20 world cup in 2007. But could there be some records of Gayle that you may have missed on or achievements that have perhaps gone unnoticed?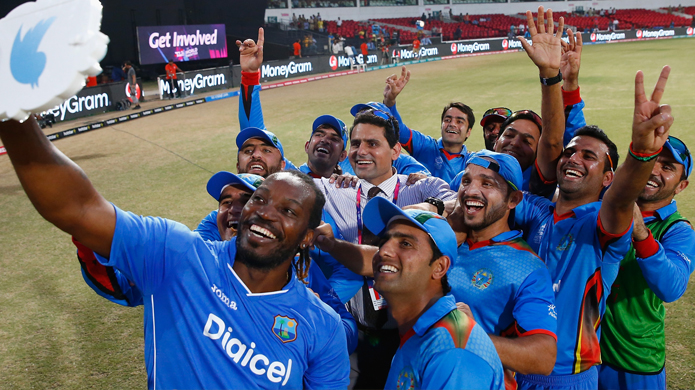 On September 21, '17 as the lanky, West Indies batsman prepares to cut a cake, hopefully after cutting loose on English bowlers (WI play Eng at Trent Bridge), we reminisce 5 of such ecstatic records scaled by Christopher Henry Gayle:
1. A record-breaking highest score in Test comeback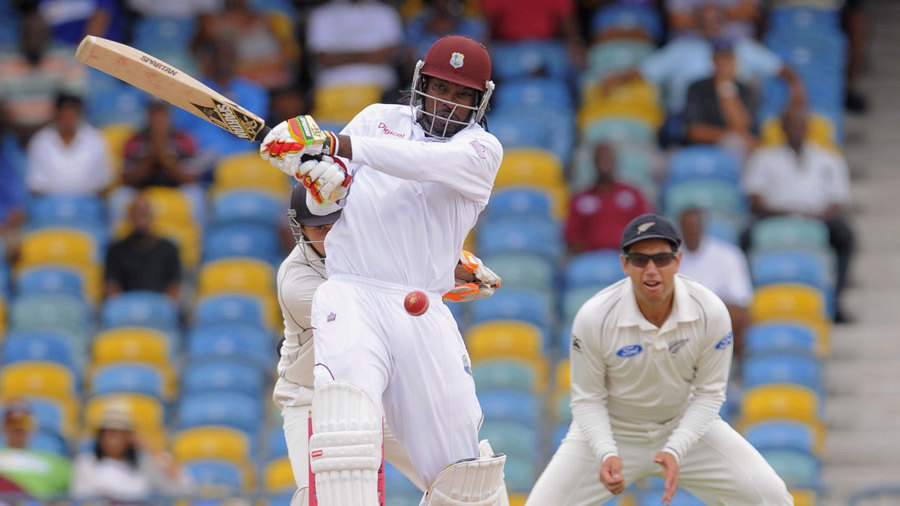 The last that Chris Gayle appeared in those sober whites for West Indies was in September, 2014 against Bangladesh. Back injuries and related issues have kept the mighty batsman busy but only wherever Cricket's shortest format is played.
Previously, in 2012, when Gayle made a Test comeback after a 19-month break, having nursed yet another back scare, New Zealand were on the receiving side of his blunt blade.
In striking a magnificent 150, Gayle consumed only 206 balls and struck 17 boundaries. In giving his West Indies a memorable 9-wicket victory at Antigua, Gayle continued his good streak in the second innings too, by scoring an unbeaten 64 off 49 balls.
In all, the Jamaican struck 6 sixes in the Test and compiled 214 runs, a comeback feat not quite matched by some of the best in the world, including- Sangakkara, Kallis, Dravid or, Laxman.
2. A staggering number of T20 leagues, teams that a batsman has played in
It's no surprise that Chris Gayle, the first man to reach in excess of 10,000 runs in T20 format is hailed as an undeniable star of the shortest format. But while the runs and celebrations have made for compelling headline material reading, it hasn't been all that easy.
To this day, Chris Gayle remains amongst the few players in modern cricket to have appeared for a mighty number of T20 leagues in the world. While the exact number could be debated, statisticians point to somewhere in excess of 30- a figure that no other batsman, apart from Gayle has matched in modern cricket, since T20's inception in 2007, at a global scale.
3. Gayle's terrific ODI record comes at the behest of mauling a minnow of Cricket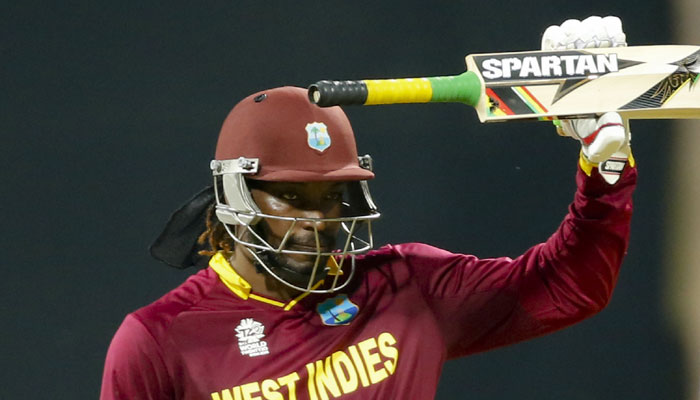 Standing tall on a mountain of runs, nearly 17,000 in First-Class cricket, Chris Gayle boasts of an impressive tally- 9258 ODI runs- from 270 games- as on September 21.
But that said, can you take a guess on against which international side has Gayle compiled the most runs in 50-over cricket?
With some 1500 plus runs from 29 innings, Gayle's scored the most of his ODI career runs against Zimbabwe, against whom he also registered his personal best score of 215, also then, in 2015- ICC World Cup's first ever double century.
4. Which batsman does Gayle actually admire?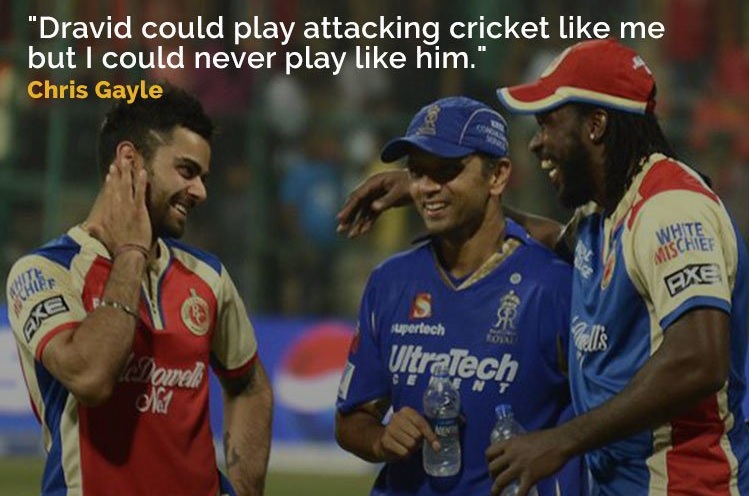 Surely, it isn't compatriot Brian Lara, with whom Gayle's stitched useful partnerships, most famously that 151 versus Australia in the Champions Trophy of 2006. It isn't Marlon Samuels- a man Gayle considers not only a close friend but a dear batting companion.
In fact, the one man on whom Gayle's lavished respect is India's Rahul Dravid.
In saying that Dravid could play attacking cricket like him when needed but the Jamaican himself couldn't play defensively when needed, the left-hander echoed perhaps a regard that might humble 'The Wall' himself.
5. An incredible strike rate in scoring his 333, also a less-known feat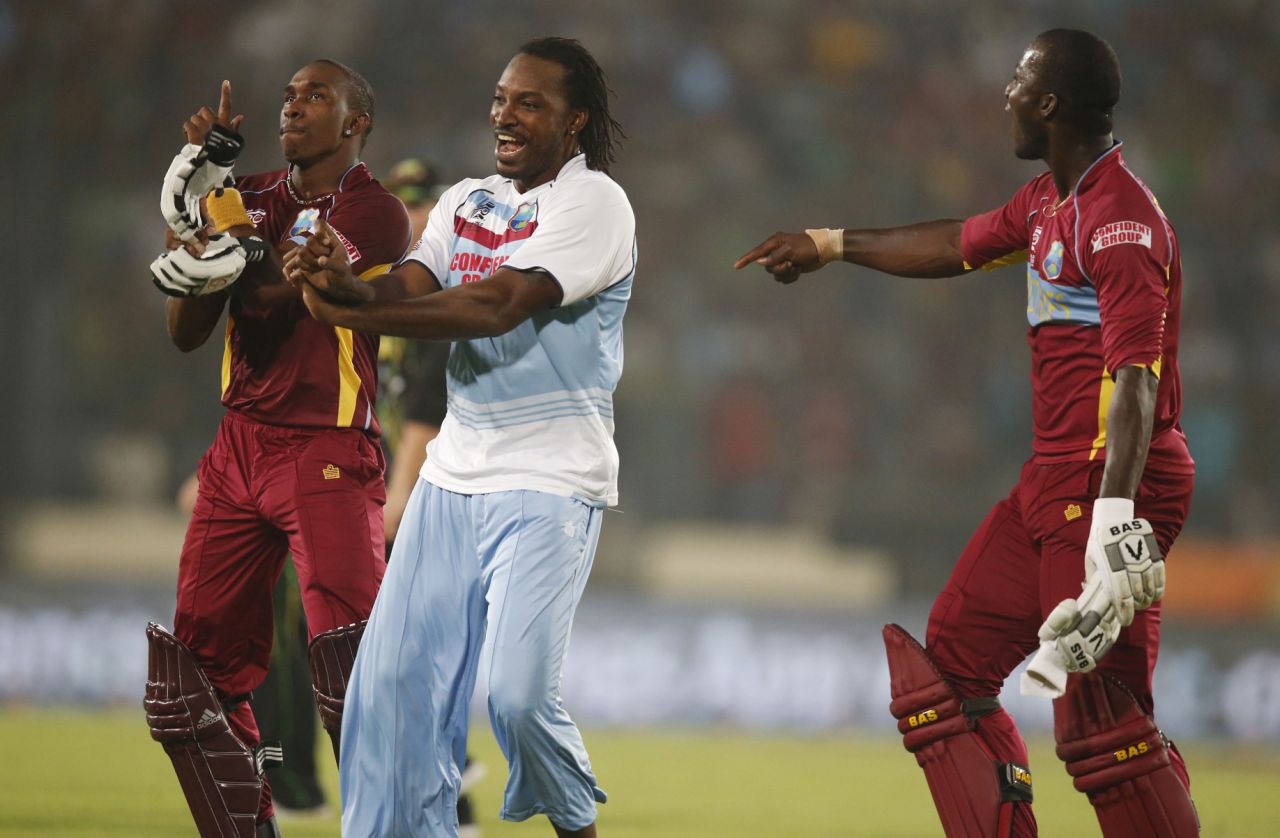 Gayle is only among the 4 Test batsmen in the world to have registered 2 triple hundreds. No prizes for guessing which the other 3 were. In case, you were wondering- Sir Don Bradman, Brian Lara and, Virender Sehwag.
But when Chris Gayle, post his 317 versus South Africa in Antigua, 2005 scored a mammoth 333 against Sri Lanka, also his T20 jersey number, Gayle registered a very impressive strike rate of 76.
When compared to other single triple hundred scorers and also Gayle's contemporaries- Jayawardene, Jayasuriya and Inzimam, Gayle's Test strike rate of 76 only stands below Mathew Hayden's, who in his 380 against Zimbabwe, batted at an astonishing rate of 86.
Which flight were you catching Matt? Doesn't matter, Gayle was up next.