Soon, two of the modern era's greatest stroke makers- Brian Lara and Sachin Tendulkar will be seen batting together and that too, in a cricketing format that honestly wasn't around in their time. In a format that one might be forgiven to think is not really attuned to their classic brand of batsmanship, it remains to be seen as to what might Brian Lara and Sachin Tendulkar bring to the fore when they participate in a mega T20 tournament that's due to be held in India.
Titled the "Road Safety World Series," an international T20 series slated to be held in India, around the next year, the cricketing fest will bring together several other cricketing luminaries in addition to Brian Lara and Sachin Tendulkar.
The likes of Tilakaratne Dilshan (Sri Lanka), Brett Lee (Australia), and Virender Sehwag (India) are also said to be participating in what promises to be blockbuster entertainment in the cricketing sphere.
Now, one might ask as to what exactly is the rationale behind the World Series?
It's important to note that the World Series will be an annual Twenty20 tournament that will only focus and involve retired cricketing stars (or talents) from the following five cricket playing nations:
Sri Lanka, India, Australia, South Africa, and West Indies.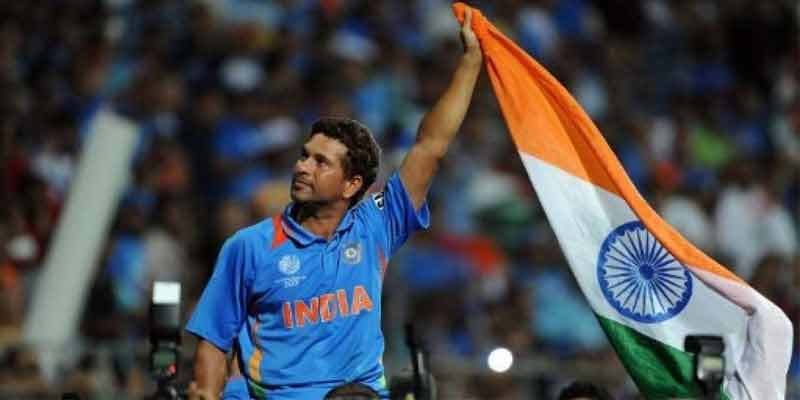 Once again, major stars from Pakistan are all set to miss out from the T20 series, perhaps owing to there being no active/ongoing bi-lateral relations between the two neighboring countries in the sub-continent.
It's needless to doubt the class and charisma that batting geniuses- Brian Lara and Sachin Tendulkar- bring to the table and hence, it can be said with a sense of confidence that the mere talk about Lara and Tendulkar participating, yet again in a common cricket league will enthrall audiences like few other sensational sights in the sport.
At their peak (of form and talent), Lara and Sachin blasted their way to record-breaking scores, playing some of modern cricket's greatest knocks, that ended up elevating the status of premier batsmanship.
While we revere Sachin Tendulkar, to this day, for being the chief destructor down in Sharjah (during the memorable series conducted in the desert against Australia), in 1998, where his indomitable hundreds against a Warne-powered Australia brought the cricketing world to experience sheer magic, we are still star-struck by Lara's lofty peaks, particularly in Test cricket.
After scoring a mighty 277 way before turning 30, at Sydney against Australia, the West Indian batsman would go onto register his name in the record books on multiple occasions for emerging as Test cricket's highest individual scorer- first for his 375 against England in 1994, and later for becoming the first man to score 400 runs (and remaining not out), an effort achieved once against England, 10 years later, in 2004.
While Sachin would end up with mind-bogglingly phenomenal records, becoming the only man ever to notch up 100 hundreds in international cricket, Lara would hang his boots after scoring 36 Test hundreds. To this day, Lara's Test-best score remains undefeated.
Suggested Read: Here Are 11 Fitting Quotes That Prove He Is "The God Of Cricket".
On that count, one can definitely expect a cracker of a series when once again, the "Master Blaster" Sachin Tendulkar and the "Prince of Trinidad" Brian Lara walk down the 22 yards wielding the willow in a sport they took to unprecedented heights during their time. Good fortune then for fans in India that they'll get to see two legendary batsmen share common ground in an absolutely cricket-frenzied land!