Which Team Can Beat India In Their Own Conditions? Former Australia Spinner Brad Hogg Gives An Answer
A decade long stint with a team that's second to none where it comes to absolute professionalism and excellence. 156 ODI wickets, including two five-wicket hauls and three four-fors. Moreover, being part of a celebrated era that had some luminaries of Australian cricket, including- Adam Gilchrist, Matt Hayden, Shane Watson, Ricky Ponting, Mike Hussey, and Michael Clarke, to name a few. Brad Hogg, 49, isn't just any other international cricketer.
He's a proven spinner with match-winning credentials and lots of experience. Moreover, the slow left-arm spinner knows the sub-continent having played here on several occasions across many years.
This is why when Brad Hogg came up with the suggestion that if there's a team that can actually beat India, in their own conditions, then it's Pakistan, you didn't feel that it was a random estimation.
You felt that the statement did carry some weight, after all. No? Why would you take such a statement lightly after all?
But still, being experienced and having cricketing wisdom is one thing. Surely, it's great. Not many have it. But there always has to be a reason behind offering one's piece of mind. This brings us to the key question.
Why does Brad Hogg feel that of all teams, it's Pakistan team that can trouble and usurp India, in India?
Could it have something to do with the fiery batting column where the Pakistan team is bolstered by the presence of many renowned names such as Babar Azam, Fakhar Zaman,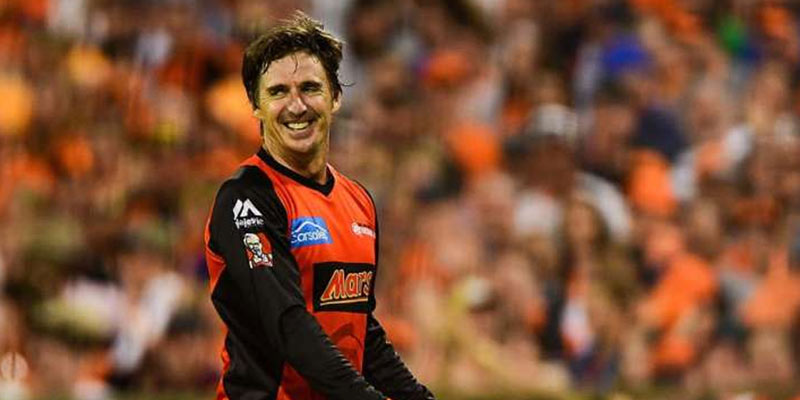 Azhar Ali and Shoaib Maqsood among the others?
Or could it be that on its own, the Pakistan team possesses a killer instinct and of course, lest it is forgotten, then a character of unpredictability that makes them giant killers on any given day, a bit like the West Indies?
While whatever one might offer on this is pure conjecture, let's hear it straight from Brad Hogg himself who regarded that Pakistan team can upet India on the latter's home:
Well, I think the best team at the moment would be Pakistan because they have got a very strong pace unit and have got some good spinners. They also got depth in their batting and know the Indian conditions quite well,
Speaking to a wide audience on his YouTube channel, the man who played from 1996-2006 for the Australian national team, in his estimation of the main strengths of Pakistan, picked out the side's massive familiarity with India's conditions.
They, after all, matter a great deal. Don't they?
Having stated the above, Brad Hogg also opined that the only other team that can knock the socks off India is his own team- Australia. But again, why is that?
Can one put it down to a vast amount of experience?
To this, he happened to say, "They can't go over there for government reasons, so the next best team is Australia and I am not being biased. We have got the likes of [David] Warner, [Marnus] Labuschagne and Steve Smith. We have got a very potent batting line-up as well as bowling line-up," Hogg said.
"I think if there is any chance of us beating India on Indian soil right now, it's going to be over the next couple of year!"
Suggested Read: England Announce Interesting Test Squad For The First Contest Vs The Visiting West Indies
So, that told, do you agree with Brad Hogg's assessment of Pakistan team and Australia? Can this be expected for real in what lies ahead?