Cricket and India, both have an unimaginable strong bond. There Are Hindu, Muslim, Sikh, Christian, etc etc and then there are cricketers or cricket lovers, it is just like another religion in India and it may sound unfair to you but the heart of every cricket fan beats for the gentlemen's game. The one true love of their life is cricket and they love the thrill that the game brings to their life.
It is just crazy how enormous of people flock to the stadiums to support and cheer for their favourite cricketers and there are many who love to hook on to their television screens to watch the match while there is a whole different world out there which has nothing to do with the game.
Biting their nails out in the excitement or screaming their throats out in between the game is just a normal activity to a cricket fanatic.
Over the years India has evolved and achieved a lot. Our nation has won the World Championship in the 50-over format twice and World T20 championship once. The Indian cricketers are all set to play their 500th match in the test format of the game and BCCI (Board of Control for Cricket in India) brought something for the Cricket fans that will definitely cheer them up.
India will play 13 tests in the 2016-17 home season, the first match will be played against New Zealand at the Green Park Stadium in Kanpur and BCCI wants to provide the cricket-crazy fans with an opportunity to get involved, launching a 'Dream Team' initiative on the eve of the momentous occasion.
BCCI believes that the fanatics of cricket have helped the gentlemen's game reach the zenith of sports in India, hence they will be provided with the opportunity. Dream Team is a  fan-engagement drive, where a person can go to the Indian Cricket Team's official Facebook page, follow it and grab a chance to vote for its dream eleven players.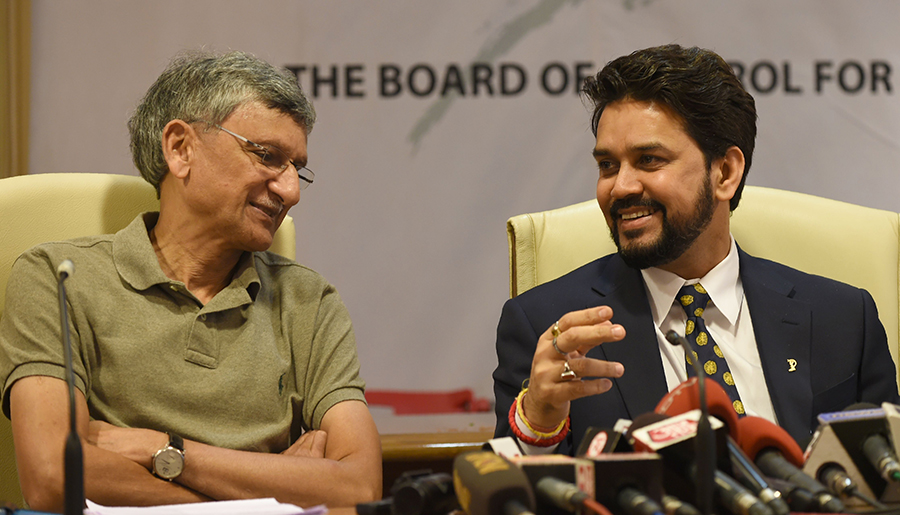 Anurag Thakur, the president of BCCI stated that he has always believed that the heart of Cricket lies with its fans and there is no better way to celebrate the historic moment of 500th Test match by giving the fans a chance to vote for their 'Dream Team'.
He also said that he is pleased that over 100,000 cricket fans have already voted to pick their top-order in the 'Dream Team' and he expects that number to grow manifolds in coming days
Ajay Shirke, The BCCI secretary said that the social media initiative by the BCCI that has generated much hype and it's a great campaign for the Indian cricket fans to come together and pick their favourite players in their team.
Follow us on Facebook, Twitter and Instagram for more updates. Don't forget to like and share. Do tell us your views in the comment box below.
20 September 2016
Avni S. Singh