Those whose lives are connected with Cricket, we are told, lead a happy and wholesome life. It's not a sudden or random declaration; it's the way it is in India if you are connected to the most famous sports of all. But then, how is it for those who are connected to India's physically challenged team? And moreover, can it be any normal in the times we currently find ourselves in; mired with the Coronavirus threat?
Probably, most of us know the answer. Well, once back in the day, he used to captain the cricket team of the physically challenged in India. Today, Dinesh Sain, a popular name is desperately searching for a stable source to earn his livelihood.
But it couldn't be any easy being physically challenged? It's already difficult to sustain oneself amid a climate of growing economic uncertainty, then imagine the challenge that life may be posing at a certain Dinesh Sain, the mid-aged Indian already stifled with polio since birth.
That being said, what's currently ailing the former captain of India's physically challenged cricket team is the fact that he needs to take care of his family, that includes his wife and a 1-year-old toddler.
In a recent interaction with the famous Indian Express, Dinesh Sain shared that earlier his brothers were helping him out during this tough phase of life. But then everyone has their limitations.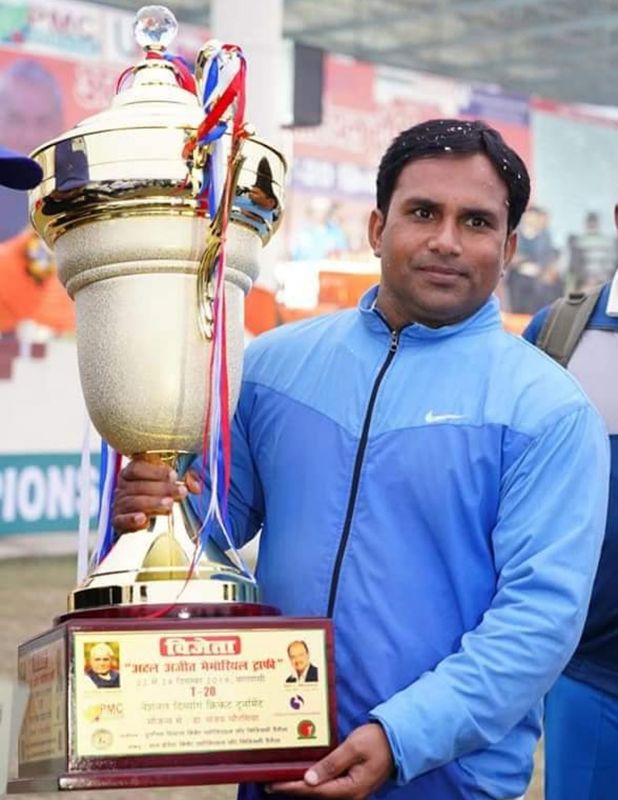 Though, that being said, it doesn't help a bit to note that things have become so difficult for Sain that at present, the polio-stricken former captain is desperate to get a job as a peon at the National Anti Doping Agency.
You read that right, sans errors! That's the actual truth. If anyone wanted to understand the challenge that is life- then this is the truth.
How desperate, upon reading about Sain's life, one is left to wonder- could things be for him that a man connected with cricket from a leadership context is having to seek out job as a peon?
Read Also: Here's What You Need To Know About IPL 2020
Here's what the Indian Express had to say in lines with Dinesh Sain's challenges:
Inflicted with polio since birth, Sain played nine games for India's physically challenged team between 2015 and 2019, also captaining the side during this time. At 35, he is currently looking for a steady income to support his family — wife and a one-year-old toddler.
"I am 35 and currently in first year of my graduation. After 12th standard, I only played cricket, represented India but I have no money now. There is one vacancy for a peon's post in NADA," Sain told PTI from his Sonepat home.
"The age limit for normal people in this job (peon) is 25 and for the PH category (Physically handicapped), it is 35 years. So, this is my last chance to get a government job," Dinesh, who had earlier appeared for peon's interview at District court, said.
All of that being told, one cannot help but wonder- is playing for the country and leading a particular team in the capacity of a first-rank captain also not enough to help sustain oneself and his family in this cricket-obsessed country?