His life might not be easy, as it may seem. He's got a surname that's a legacy he's got to maintain. Above all, he's expected to triumph in a sport the nation identifies as a religion. Life for Arjun Tendulkar might not exactly be a bed of roses, as opposed to the belief of those who think he's got a cakewalk ahead of him.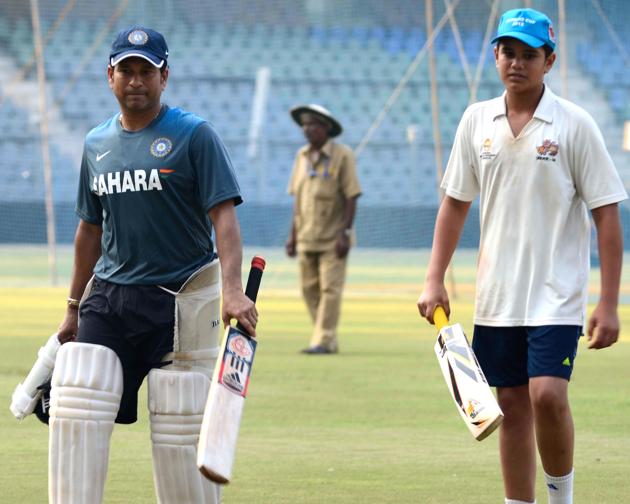 If he is to make it to the top echelons of Cricket, then Arjun Tendulkar will have to swim in an ocean of expectations with prying eyes scrutinising his every step.

But being the legendary Sachin Tendulkar's son, Arjun Tendulkar might be expected to cope with pressure all too well. Who's to say what'll become of the Mumbai-born 17-year-old. But what's for certain is that the future, as of now, seems to be auguring well for Arjun Tendulkar, the youngster having been picked for the Mumbai Under-19 squad, no mean achievement by any stretch of imagination.
So what makes Arjun Tendulkar interesting, let's find out:
1. Not just a batsman but also a handy fast bowler
Pure fans might know that Sachin wanted to begin as a pace bowler. Unbeknownst to the little master himself, the sport would soon find it's crowning glory in his batting.
But Sachin's son, Arjun is a tad bit different from his father. Not only batting that he handles quite competitively well, Arjun's chosen weapon of choice is left-arm fast bowling. Having been selected for the upcoming JY Lele India Under-19 invitational one-day tournament has boosted the confidence of this young cricketer with starry eyes.
In the coming days, one can expect something special from the blade of this Tendulkar as also some seam magic. But we will have to wait for the action to begin at Baroda.
2. Clean-bowling Brian Lara
He was Sachin's number one rival for the throne of the best batsman in the world. Some called him the 'Prince of Trinidad' while the likes of McGrath, Warne and, Murali experienced pummeling by his unsparing blade.
For Arjun Tendulkar though, Brian Lara was one of the early victims of his left-arm medium pace bowling. In what Wasim Akram described as a charismatic dismissal, a feat occurring 4 or more years back, the elegant left hander was dismissed by Arjun in a practice game at England, that most despite it's lack of media coverage believe was played out for charitable causes.
3. Rising over an indifferent Harris Shield Debut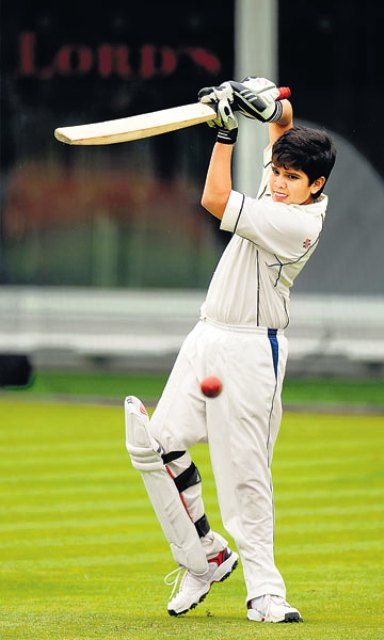 Having the grit and talent to pick any bowler for a lanky stroke, Arjun Tendulkar didn't exactly experience a charming debut for the Harris Shield Tournament.
Making his debut back in 2011, Arjun couldn't open his account with the bat.
Just when he approached the scathing bite of the critics, he arose with a stellar performance in his very next game.
In the second match, Arjun took his home team- the Dhirubhai Ambani School- to an impressive victory courtesy an impressive 8 wickets against the Jamnabai Narsee School. Not too bad, is it?
4. Early beginnings
For a country for whom cricket seems to run in the blood, it must not have been easy for Arjun Tendulkar, having being fathered by the man described as the 'God' of Cricket.
But young Arjun, believe it or not, had an early introduction to the game when at the age of eight, the left-handed batsman began taking the sport seriously.
It was then only a matter of time before Arjun Tendulkar debuted in his first Under-13 tournament at Pune, which would take place in 2010.
5. The contest with Jonny Bairstow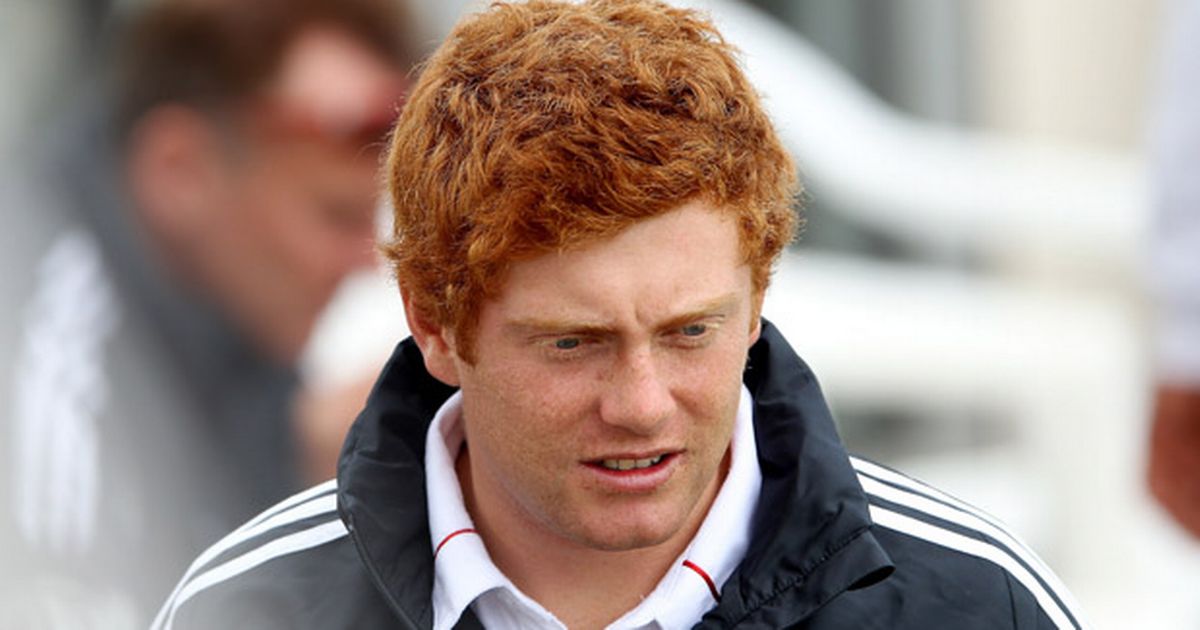 In what might seem an unreal fact, the left arm quickie from Mumbai recently bowled at England's wicketkeeper-batsman Jonny Bairstow at Lord's.
In the lead up to the England versus South Africa Test, played out earlier in 2017, Arjun was out practicing at the legendary ground all guns blazing. So furious was his pace on that day that he nearly sent Jonny Bairstow on an injury scare, hitting him on the toe with a yorker.
So, sign of things to come, huh Arjun? Not bad, is it?