Twitter can be lethal and looks like Ahmed Shehzad wants to be the King of Troll Survivors as he never leaves a chance to be on the negative side of the news. It is clear that he is going through a really bad time as he has already been sidelined by the selectors of Pakistan Cricket Squad for delivering below average performances and every now and then he gets mocked on social media for taking way too many selfies and copying Virat Kohli's looks.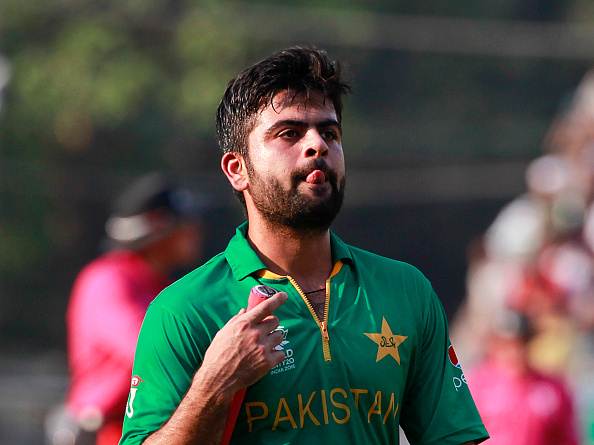 In December 2016 Shehzad gave a statement to a well-known Pakistani journalist, Saj Sadiq that stated "If you look at Virat Kohli, Kane Williamson & Joe Root, you will see that unlike me, they all got a lot of support" and as soon as the word spread, he was Pitilessly trolled over social media and was being told to improve his game and then compare himself to any three of them. But it looks like, the lesson wasn't enough to him.
We have to say that it takes a lot of courage(or stupidity) to follow the same mistakes as he recently held a Question & Answer session on his Twitter handle and once again Twitterati did what they do best. Mocked him Murderously for putting up so many selfies, over his bad form on the field, for not playing in Pakistan Squad and of course for copying Virat Kohli's fashion sense and style.
We don't know about his career but his popularity graph is definitely not raising. Here are the lethal questions Twitterati as well as some fellow cricketers shooted on him and we just can't stop feeling sorry for poor Shehzad.
Howz every1 doin!! Hope u all enjoying 😊 Let's chat?#AskAhmad @ 11:30pm

— Ahmad Shahzad 🇵🇰 (@iamAhmadshahzad) March 7, 2017
Chris Gayle Seriously?
Why not playing for Pakistan? Too much selfie again? 🙈 🙁 #AskAhamad https://t.co/Mm9LYJZ1cO

— Chris Gayle (@henrygayle) May 4, 2016
All These Questions Might Have Made Him Cry!
Apko khelna kab ayega ? #AskAhmad

— T. (@dopetaha) March 7, 2017
Remember? 😂😂
One of the favorite moments of #PSL2017 .. lovely memories 😍😍#AskAhmad pic.twitter.com/Eq3W72DX4X

— HAMMAD QURESHI (@iamHJQ) March 8, 2017
#AskAhmad
after such a miserable performance in #PSL2017, how and why are you expecting to return to national team?

— RaheelRana (@rrbpk) March 8, 2017
Kohli ki copy karna kab chorhain ge??#AskAhmad

— Gunhawk (@Akhunzada144) March 8, 2017
https://twitter.com/siddiqa222/status/839436915132739584
How do u react when people criticize you for taking too much selfies rather than practicing? #AskAhmad

— SHAMPION Aziz (@shamidreesfan) March 8, 2017
Although, the Pakistani cricketer has revived his reputation with his recent average performances in Pakistan Super League and has been called for camp training by Pakistan Cricket Board but you never know what destiny has next on his cards.
Dear Shehzad, please keep your batting game and social media sense on point, considering your timing isn't look well right now.