The kind of idols one chooses in his life has a huge impact of what he becomes and when your name is spoken alongside your hero, that is when you have turned your dreams into reality. For MS Dhoni, it was the fourth ODI against West Indies in July 2017, when he overtook his idol Adam Gilchrist by becoming the second highest run-scoring wicketkeeper in the international arena.
Now, as the world is toddling over the idea of whether MS Dhoni should play in the 2019 World Cup, the former Australian wicketkeeper has gone all praises for the Jharkhand lad by saying, there is no one on the current Indian team who can replace the World Cup-winning captain.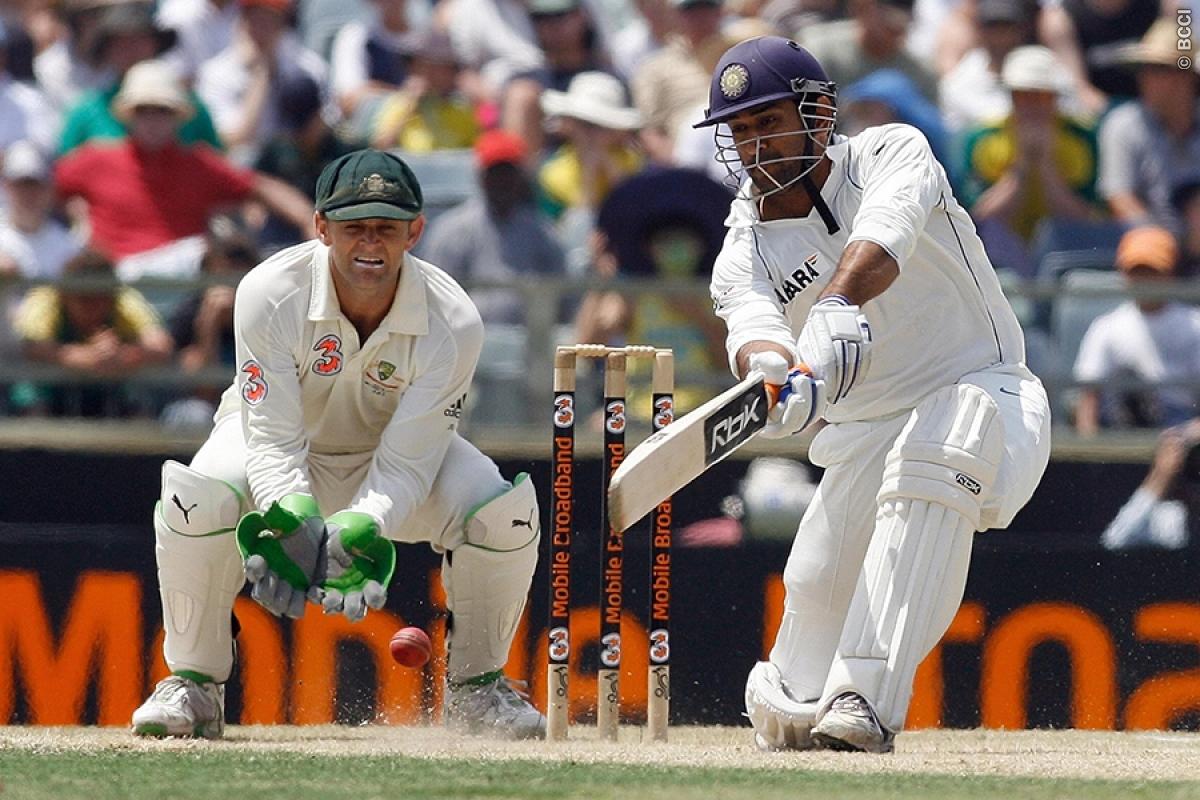 That said, while we haven't seen much of MS Dhoni's finishing capabilities with the bat, time and time again he has proven the fact that his presentence on the field, itself is a huge advantage for the squad.
Be it taking a DRS decision or giving advice to the bowlers as to which batsman to attack and how or even using his great cricketing acumen to help Virat Kohli set a field, MS Dhoni is the perfect source of experience for the squad.
Knowing all that, here is what Adam Gilchrist said,
"MS Dhoni, the way he has carried each and every role that he has under his job description, be it a wicket-keeper, batsman, or a captain. He is a brand and has carried all these things with amazing success".
He further added, "I think they (the Indian team) probably benefit more than they even know by his (MS Dhoni) experience and just him being around. I wonder whether everyone around him undervalues the experience as well as calmness that MSD brings to the change room".
Adam Gilchrist, who accounted for a total number of 905 dismissals in international cricket as wicket-keeper, also warned that MS Dhoni's exit will definitely leave a void in the squad and it will take some time to find someone who could fill his giant boots.
"MS Dhoni has already started phasing himself out of the game, he is no longer a Test player. But his exit will definitely leave a void. It will be similar to that of the big 4 (Sachin Tendulkar, Rahul Dravid, Sourav Ganguly, VVS Laxman) left or even when all the Australian legends left. He will leave a big hole, both on as well as off the field. People are undervaluing the experience and calmness he brings with his presence."
Talking of his versatility, Gilchrist said that he believes in MS Dhoni's versatility and he could possibly play anywhere between No. 3 and 7 and still have a major impact. The Indian team is full of options anas well as flexibility and MS add to that as he has done throughout his career.
The former Australian wicketkeeper and veteran of 97 Tests also named MS Dhoni his natural successor in the game while adding that the ICC World Cup, T20I World Cup, and Champions Trophy winning captain will know when to retire. But this is not the time.
As for the Indian cricket team, the squad has been in great form during the home season and after winning their first ever T20I against New Zealand at Feroz Shah Kotla, they will be looking to continue their dominance over the visitors in the format.