The life of an athlete is one marked with sweat, ounces and ounces of hard-work, tenacity and a lot of sacrifices on both personal and social levels. It's tough. No, in many a cases, it's impossibly tough to be an athlete and then transforming into one who attains glory at the highest level possible. No athlete ever dreams of having her or his dreams of success being snatched away. They persevere to the very last ounce of sweat and put their lives at stake to attain their dreams and realise those of others who've been there in their onerous challenges and rigorous journeys.
The life of Canadian Weightlifter, Christine Girard isn't any different. And, is in fact, one that is marked with triumphs, tribulations, travesty of justice- if it could be said so- and then, finally, justice being served. Back in the 2012 Olympics, that were held in London- arguably the most popular sporting epic of it's time- Christine Girard from Canada created history. In becoming the very first woman from the enchanting and captivating land of the Maple Leaf, Girard was declared a medal winner in the weightlifting category. No woman athlete prior to Girard and none hence have gone on to register such an emphatic triumph, as being decorated with an Olympic medal in the female weightlifting category.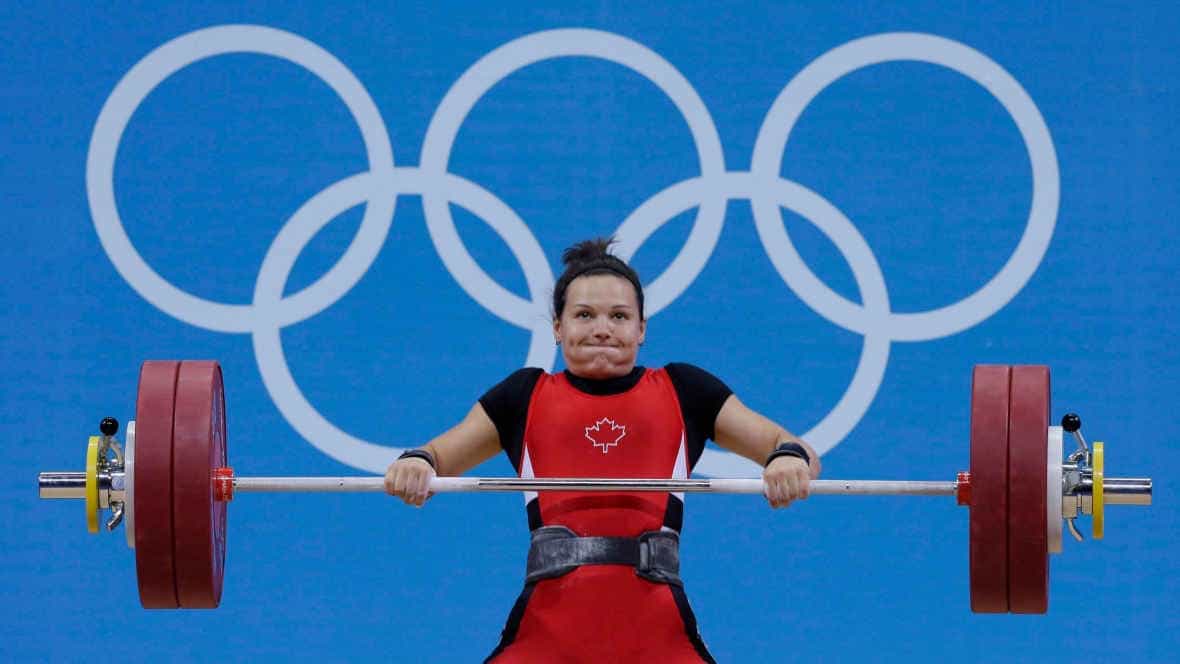 The rarity of Girard's feat was special and first of a kind as none other than the Elliot-lake born had won an Olympic medal in Canada and Girard's finishing third was a watershed moment for Canada in the magnum opus of athletic events.
In lieu of her heroic efforts at the London Olympics, the authorities decided a Bronze for Christine Girard in the 63-kg weight class. And right when the moment of glory was to have become hers, there came a twist. And must it be said, an appalling one at that. Having being initially awarded a bronze medal, the IOC- International Olympic Association- decided to reorder tests of as many as 1500 athletes, including those from the 2008 and 2012 olympics. A huge record of 1500 urine samples were reordered for testing and it appeared that the samples of two athletes who finished ahead of Christine Girard- Maiya Maneza and Svetlana Tsaukaeva from Kazakhstan and Russia respectively- tested positive for doping.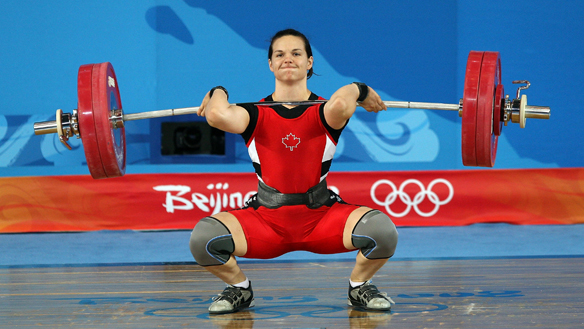 Their medals and eventual standings and positions in the tournament were disqualified and that precisely meant that the Bronze for Girard would now be a gold, albeit coming in a few years later. When she heard of the dramatic turning of events, Christine Girard was gleeful in confessing," To have my efforts and those of my trainers, family and supporters validated, means the world to me, even if it is after six long years. This gold medal is a testament to clean sport. It means even more to me now, than had I heard O Canada played that day in London." In fact, the IOC also regarded the honesty and incredible self-belief and virtue of the athlete in sharing that Christine had always been a proud ambassador of competing cleanly sans causing any hurt to the spirit of competition. Incredible moment for a promising athlete, isn't it?